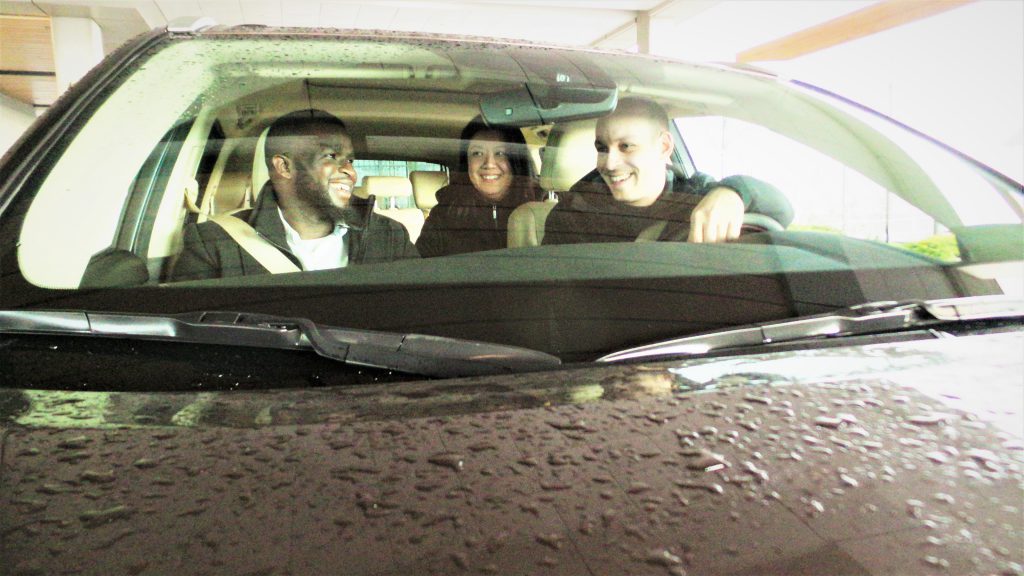 Ride-hailing isn't straightforward, so here's our simplified take on the topic, to show you how passenger transportation regulations help ensure a safe ride in BC.
What is Ride Hailing?
Ride-hailing is an arrangement where for-profit, taxi-like services are provided by private drivers, using technology like smartphone apps.
GPS is used to connect drivers with people seeking transportation, and payment is made online.
Unlike taxis, ride-hail vehicles cannot be flagged down on the street, can only accept payment through the app, and generally set fees when the booking is confirmed.
When Did it Start in BC, Who Was Involved?
The first ride-hailing licence was approved in BC by the Passenger Transportation Board in December 2019.
Ride-hailing has been operating for several years in other jurisdictions in Canada and in other parts of the world. When considering ride-hailing for BC, there were factors to analyze to ensure our province didn't encounter the traffic congestion and safety issues of jurisdictions where ride-hailing was largely unregulated.
To look at all the angles, we engaged extensively with stakeholders throughout the province. We connected with the taxi and limousine industry, local governments, business associations, accessibility groups and ride-hail companies to present ideas and gather feedback. Along the way, improvements were made to help the taxi industry modernize and remain competitive alongside these new services. Taxi licensees were allowed, for example, to increase their fleet size by up to 15 per cent to put more vehicles on the road.
Ultimately, changes were made to regulations for all passenger-directed vehicles (a fancy way of talking about ride-hail, taxi or limousine services) to help ensure passenger safety, protect consumers and provide a reliable and stable business environment.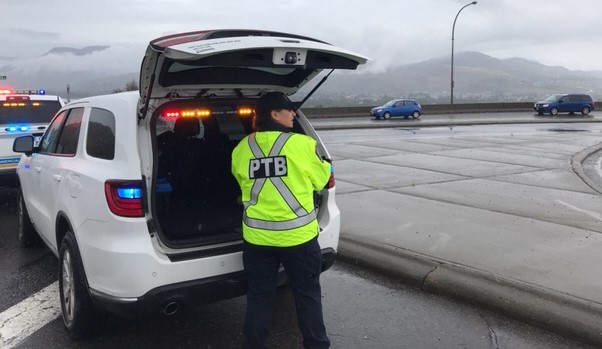 The Whys of BC Passenger Transportation Act Ride-Hail Regulations
While the lower costs of commercial ride hailing might be attractive to consumers (who doesn't like a deal?) or companies wanting to do more business (potential to increase earnings!) or individuals looking to make a little extra money, provincial passenger transportation regulations are there for good reasons.  Here's what's required and why:
Any vehicle operated by a person or company that is paid for transporting passengers must be licenced by the Passenger Transportation Branch.
WHY: Oversight of the commercial passenger transportation industry creates a stable, reliable market for businesses and consumers, and ensures safety for passengers.
Taxis, limousines, ride-hail vehicles and other small passenger-directed services must be approved by the Passenger Transportation Board.
WHY: to ensure that transportation services are available to all members of the public and supporting accessibility, and that operators are fit and capable of providing the service.
Fares charged by taxis, limousines, ride-hail and other small passenger-directed vehicles are set or approved by the Passenger Transportation Board.
WHY: to ensure a stable operating environment for business, and reasonable prices for consumers. This protects passengers and transportation companies from overcharging or under-cutting (which could affect safety or quality).
A National Safety Code Certificate
WHY: to ensure that companies meet or exceed common safety standards for their drivers and vehicles.
Commercial vehicle inspections performed annually or semi-annually depending on vehicle usage.
WHY: to ensure vehicles are mechanically safe and sound.
Clearance from the municipality where they plan to operate.
WHY: to ensure operators are authorized to serve a geographic area and will respect bylaws.
Driver screening. Drivers of commercial passenger directed vehicles must:
– Pass a police information check that screens for past convictions of violent or sexual offences as well as other offences
– Undergo a driving record check that screens out those with unsafe behaviour
– Get a commercial driver's licence
WHY: to ensure the driver is qualified to operate a vehicle of this nature and meet the higher driver medical requirements.
ICBC vehicle insurance specific to ride-hail.
WHY: to ensure that passengers are covered in event of damage or injury to them or their belongings, should there be a collision. This also ensures drivers are covered by insurance based on how they use their vehicle – personal use insurance may be void if the driver gets into a crash while transporting paying passengers.
How are Regulations Enforced?
Companies or individuals that don't meet the requirements can be fined for advertising or providing a commercial passenger transportation service. The police, Commercial Vehicle Safety and Enforcement officers and Passenger Transportation Enforcement Officers can issue tickets for $1,150, at roadside. Repeat offenders may be fined up to $5,000. Licensed operators could be fined up to $50,000 for administrative penalties.
An example an administrative penalty would be if a ride-hail company didn't have all their documentation ducks in a row, meaning they didn't have a paper trail demonstrating they had screened their drivers appropriately given the guidelines above. Failure to screen drivers properly could result in an administrative penalty.
And you may be wondering about illegal operators, because there are some, especially in the Lower Mainland. Well, these illegal operators can now be charged $100,000 per day. That might seem steep, but given the safety risk to passengers (as demonstrated through various lawsuits around the world right now against ride-hail companies), companies that don't want to do their part to ensure passenger safety need to feel the consequences.
Passenger Tips
Do your research to ensure the ride-hail company you're booking with is a licensed operator.
Know how to identify a ride-hail vehicle when it picks you up? Look at the licence plate of the vehicle and make sure the number on the plate matches the description given to you in the app.
Drivers are also required to have the company logo as either a sticker or decal on both the front and rear windshield.
Check out the information for passengers web page for more.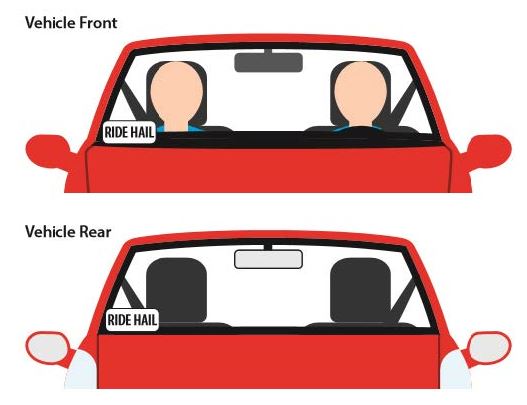 Hopefully, this explanation of how ride-hail business operates has shed some light on some of your questions, so that as a passenger you're not taken for an (unsafe) ride. And, if you're a driver or operator, we hope you now understand the consequences of failing to follow passenger transportation regulations.
For more about ride-hail services visit the Passenger Transportation branch website. If you have any other questions about the branch or ride-hail, ask us below.
We also have a blog about licensing for people offering or considering offering any kind of a commercial passenger service.
Share this page: