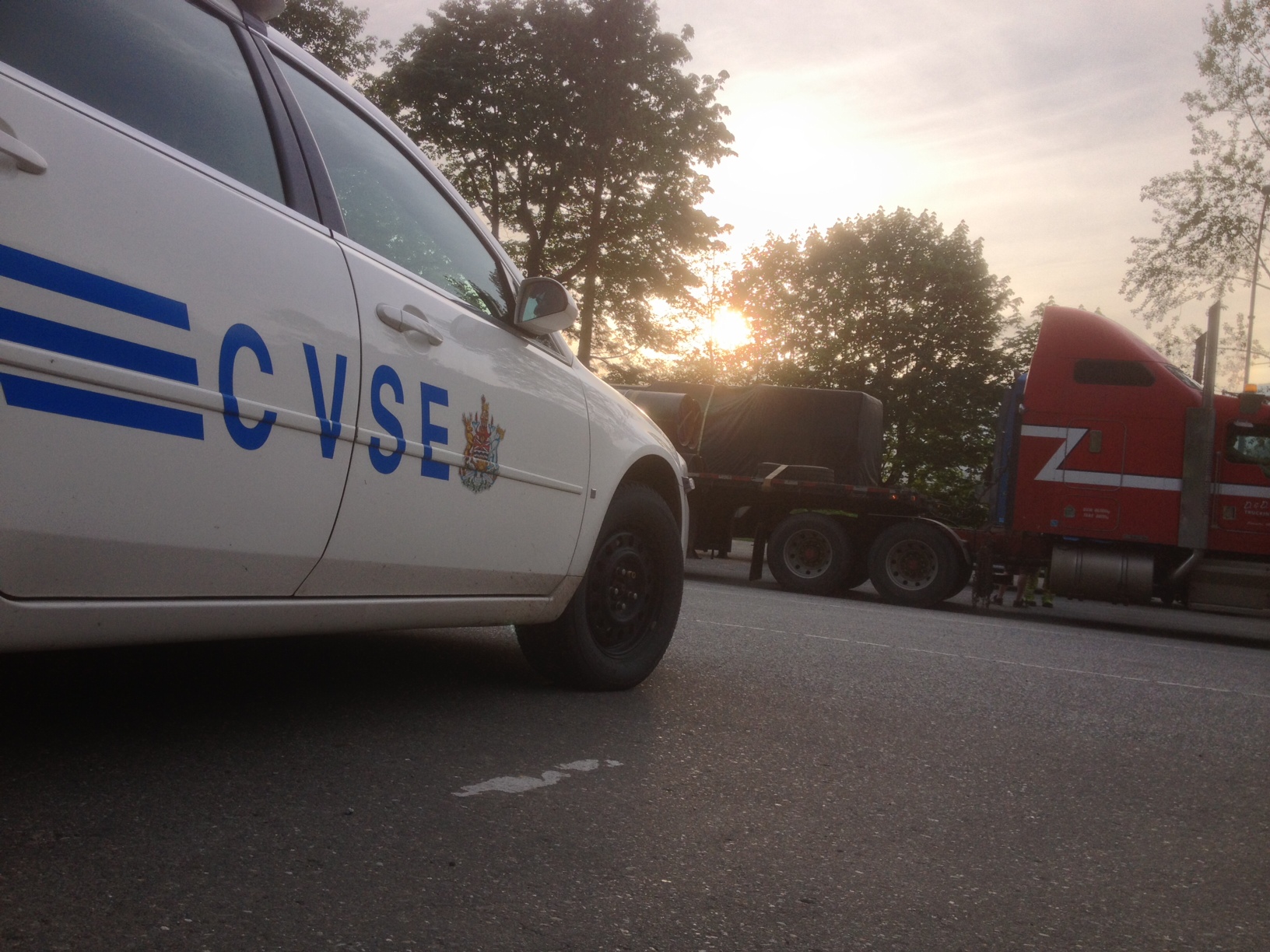 We sometimes get the question: what kinds of inspections do commercial vehicles have to go through to ensure they are operating safely?
It's a great question, especially since the way CVSE (Commercial Vehicle Safety and Enforcement) carries out inspections has evolved over the years.
The most notable change is increasing mobile inspections and using technology to help focus inspections on commercial vehicles that need them. So, how does this play out?
Then…
Well, looking back 15 years, all commercial vehicles (by definition: any vehicle designed to carry a load with a licenced GVW of more than 5,500 kg) were required to stop at fixed scales (AKA inspections stations). Think of it as a dragnet approach, where all vehicles – good and not-so-good – were required to spend time being inspected at fixed locations.
There are a couple problems with this kind of dragnet approach:
Inspections were predictable
Inspectors were dedicating a lot of time to vehicles that were in good, safe working order

Now…
While commercial vehicles are still required to report to inspection stations, we have moved toward a more targeted and mobile approach to enforcement – in conjunction with stationary weigh scales – which allows CVSE officers to concentrate on vehicles more likely to fail an inspection. It frees up CVSE's resources, allowing them to spend more time on those vehicles needing to be looked at.
"It's all designed for efficiency," says CVSE Deputy Director Perry Dennis. "It's designed to catch those that are trying to evade the process, and let the good ones go by."
So, how do officers separate the good from the bad? Technology plays a big role.
Based on National Safety Code standards, data is collected to determine a carrier's rating, taking into account history such as violation tickets, out-of-service records, and at-fault crashes. Inspectors are highly trained in spotting defects on commercial vehicles; so, the carrier's rating, combined with what the officers see on the road, allow them to separate the good from the not-so-good (or unknown).
Technology is boosting efficiency at stationary inspection stations, too. Weigh2GoBC technology allows commercial carriers to bypass Weigh2GoBC inspection stations. A vehicle with a registered transponder communicates with a weigh-in-motion equipped station upon approach, and the vehicle is identified and checked for height, weight and safety credentials while travelling at highway speed. By reducing the number of vehicles that must report to inspection stations, inspectors have time to identify and focus on higher-risk carriers.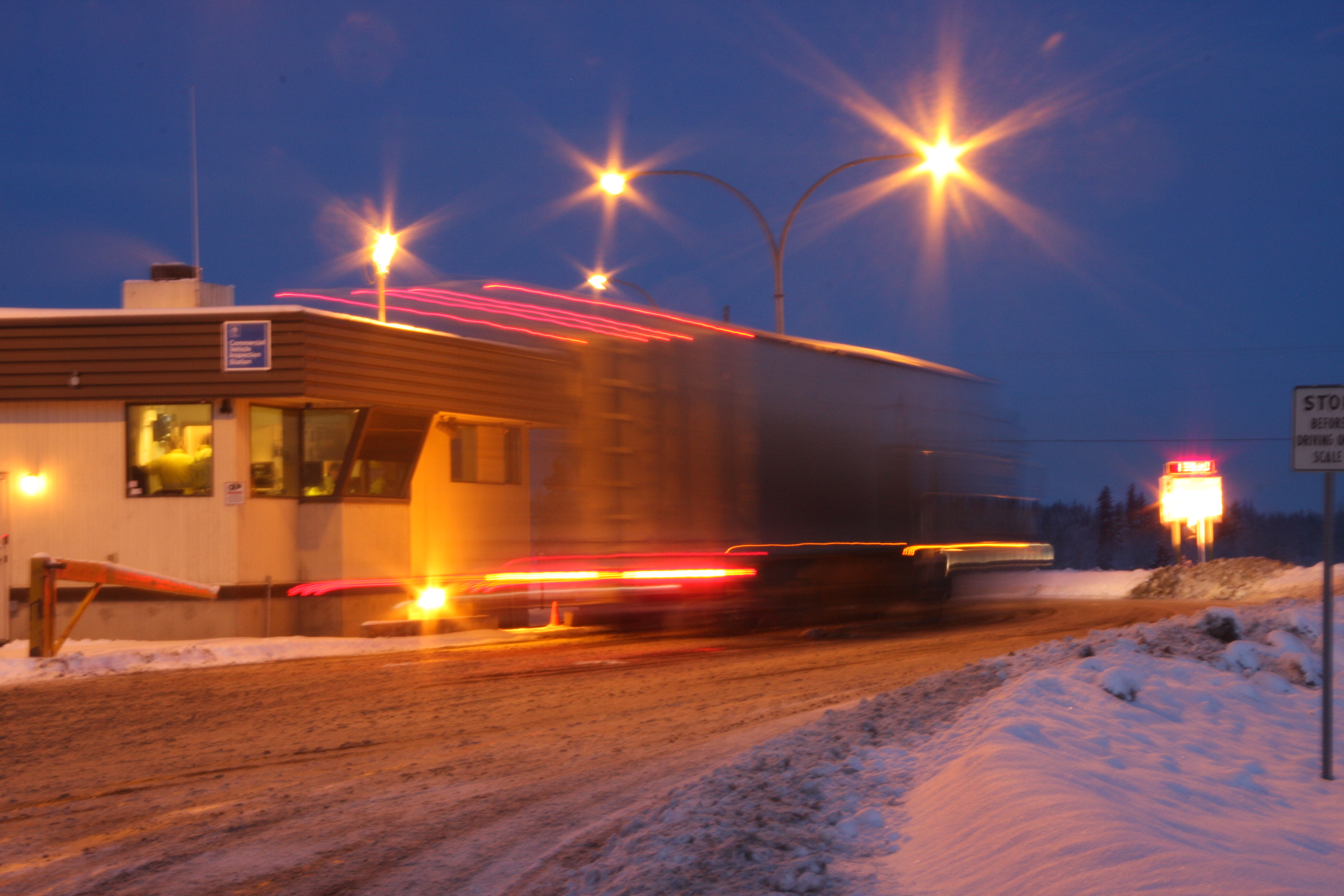 CVSE also participates in road check events on the international and provincial levels. The annual CVSA International Roadcheck takes place across North America over a 72-hour period, with enforcement agencies randomly stopping commercial vehicles at various locations across their jurisdictions. Now, it's important to note that, although the road check is meant to be random, officers also stop trucks that show evidence of an infraction.
Wait, there's more…
Commercial vehicle safety doesn't end there. Carriers must have internal maintenance and safety programs in place for their vehicles and drivers, which includes monitoring their drivers' records. They must also ensure every vehicle is inspected at a government licenced facility twice a year as part of the Vehicle Inspections and Standards program.
Did you know CVSE officers are also trained to inspect commercial vehicles that are carrying dangerous goods? The Transport of Dangerous Good (TDG) program promotes safety in BC in combination with the federal TDG program.
So let's review…
Every year, a commercial vehicle operates with the following safe guards in place:
Internal maintenance and safety programs
Bi-annual inspections at a government licenced facility
Stationary inspections at weigh scales
Targeted mobile inspections
CVSE International Roadcheck
CVSE not only has a duty to enforce, but also educate. Providing guidance to commercial truck drivers during each interaction is a big part of what officers do. In fact, a stop doesn't always mean a ticket – it can be a warning and opportunity to inform. Drivers often come into the inspection stations to ask officers questions, too. And we're really glad they do.
In the end, commercial vehicle safety requires government and industry to work together. Maintaining solid relationships and open lines of communication with commercial drivers, BC Trucking Association, and other provincial associations is vital to maintaining a safe transportation network for goods, services, and travellers.
Share this page: