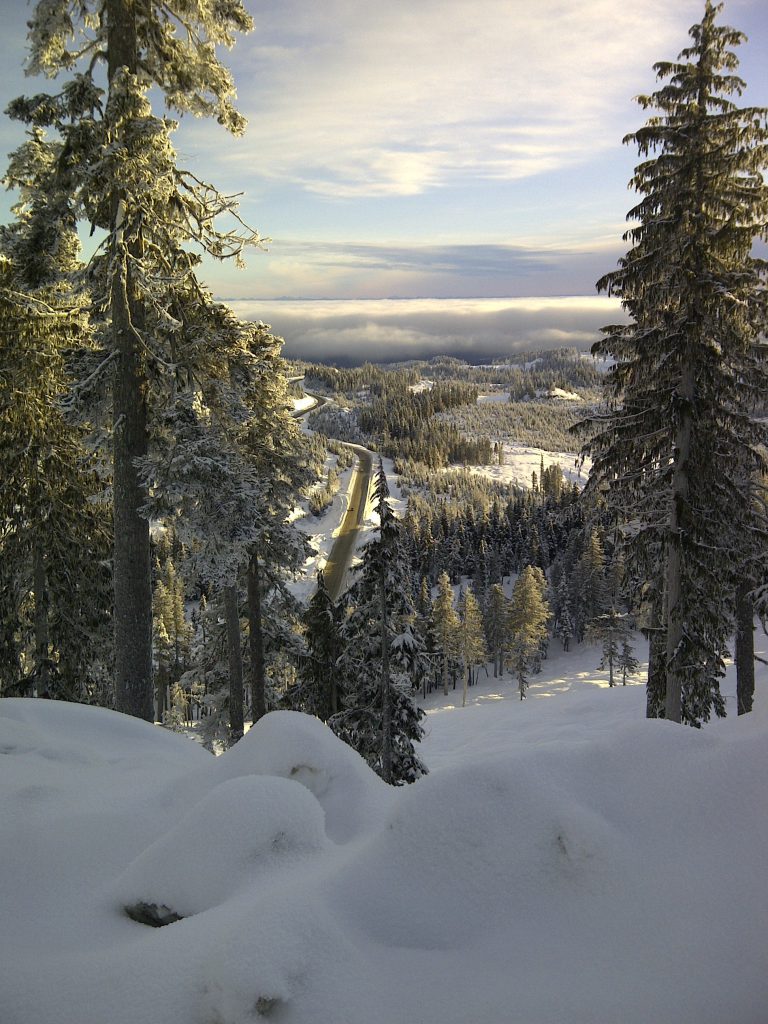 When you hear the words Vancouver Island you probably think of February flower counts, storm watching in Tofino and salmon fishing in Campbell River. But, did you know that Vancouver Island is also home to some pretty amazing ski hills? That's right; as if this little jewel of an island wasn't precious enough, Vancouver Island ski hills (like Mt. Washington Alpine Ski Resort), routinely boast some of the highest annual snow base in North America. That's great news if you like to celebrate the snow gods by hurtling yourself down a mountain, but it can also mean a challenging drive for folks heading up and down said mountain. If you are heading up to Mt. Washington, there are some things you should know before you go.
About the Strathcona Parkway
The Strathcona Parkway runs from the Inland Island Highway (BC Highway 19) to Mt. Washington Alpine Ski Resort and provides access to Paradise Meadows in Strathcona Provincial Park. The Parkway is roughly 18 kilometres long and has an elevation difference of approximately 1000 metres from top to bottom. This means that the temperatures can be several degrees different at any given time on the bottom than they are at the top. Freezing temperatures halfway up the mountain can mean that the rain you start out in could turn into a blizzard closer to the top. Weather can also be sunny and beautiful up on top of the mountain with blizzard conditions in effect coming down.
We work closely with Mainroad North Island Contracting, our local maintenance contractor, to keep things running smoothly. They do a great job of routinely salting, sanding and clearing snow from Strathcona Parkway. But when snow storms hit at lower elevations they have to work extra hard to keep on top of the Inland Island Highway and the Strathcona Parkway. Crews will work around the clock until the roads are clear, but drivers need to be prepared to chain-up or change their plans on a moment's notice.
Elevation, temperature and condition differences around Mt. Washington.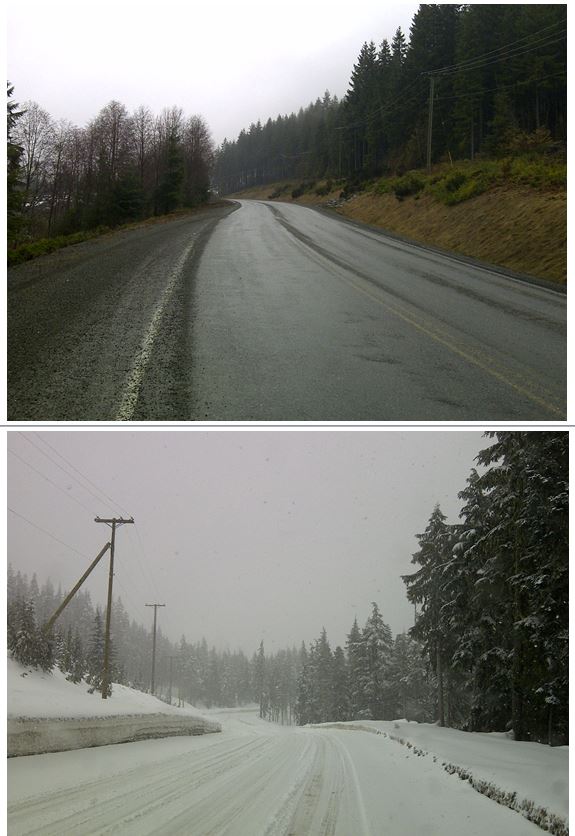 What can you do to be prepared?
Don't be deceived by fair weather. Drivers MUST use good winter tires, carry chains and know how to use them when travelling on the Parkway in the winter. Snow on Vancouver Island is usually wet and can become very slippery when packed down, so good traction is essential. All-season tires and four-wheel drive cannot be counted on when the conditions are bad.
When chain-up signs and lights are activated the use of chains is mandatory for all vehicles (regardless of whether a vehicle is capable of using chains or not). Waiting too long to put on chains or trying to put chains on between designated areas can be very dangerous. There are chain-up areas at the bottom of the hill (at approx. 0.5 km), at Anderson Hill (6 km) and at Ramparts Creek (10 km). If you are heading down the mountain, you should chain-up in a parking lot beforehand. Mt. Washington also runs a shuttle bus service which means that if a vehicle is not capable of driving up the mountain, users can park at the base and use the shuttle service.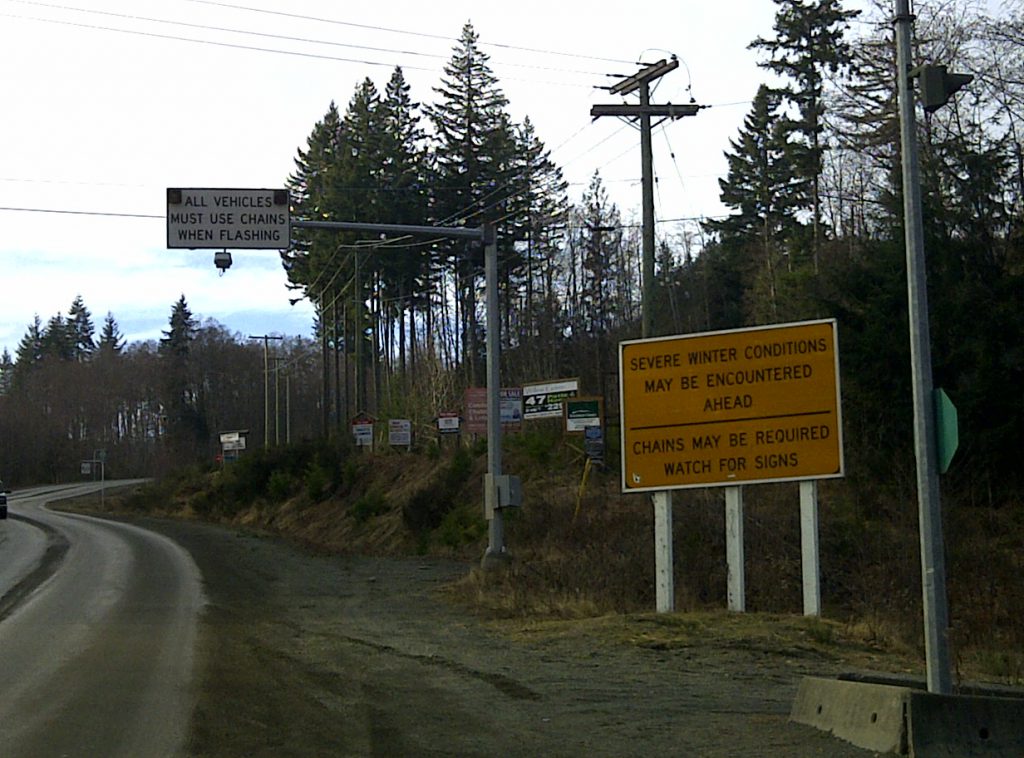 So, there you have it – the Mount Washington/Strathcona Parkway rundown. The next time you pack your car and head for the hill be prepared for a little bit of everything. That way you can be sure that the only tales of epic snow you share with your friends are slope side not road side. Do you have a question about this, or anything else the Ministry of Transportation and Infrastructure does? Let us know in the comments below.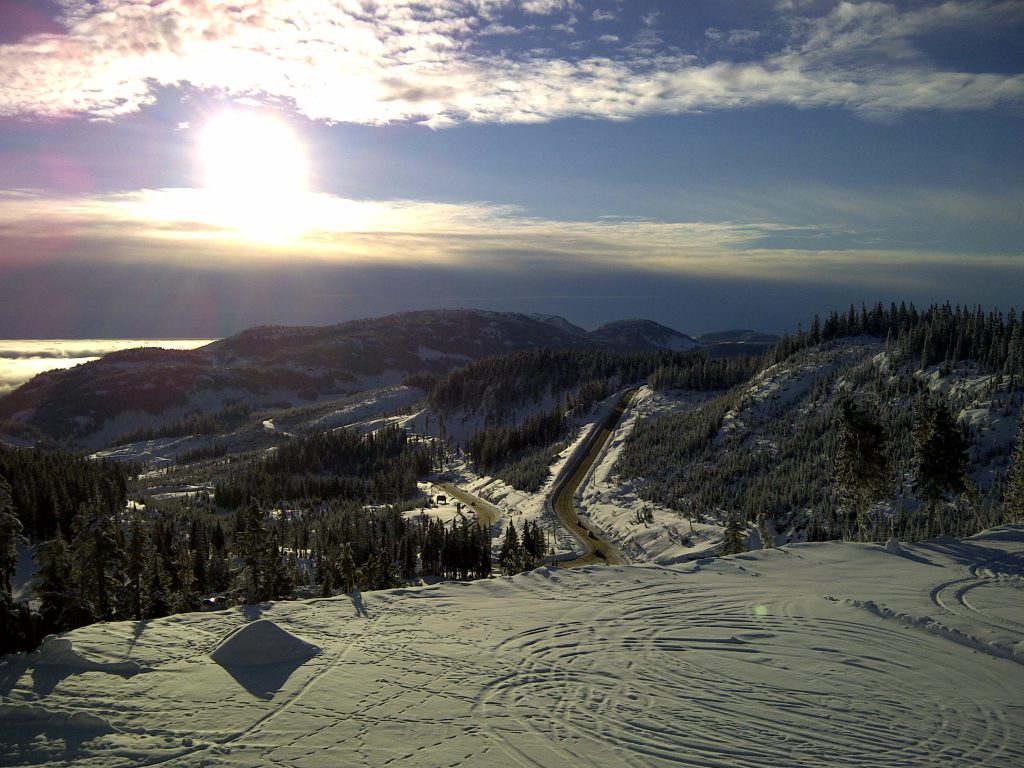 (originally published Apr 12, 2012)
Share this page: