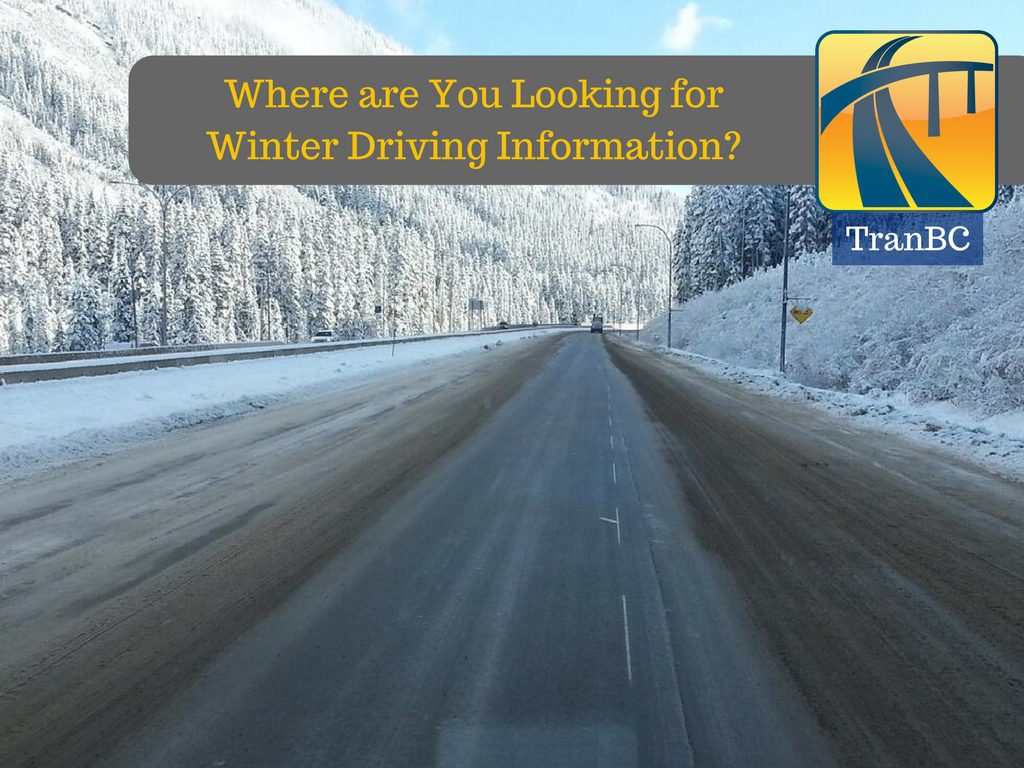 It's not even "officially" winter yet but we're certainly already getting hit by it. With the Shift into Winter safety campaign in full swing, we've noticed a lot more activity on some of our websites lately as people get ready for the ice, snow and earlier night times.
We've collected your top 5 winter resources, based on visit popularity, to provide you a bit of a one stop shop.
What's the legal requirement for winter tires in BC? What should you look for in a winter tire? The link has your answers. Winter road conditions across most of BC often include snow and ice and most frequently on those high mountain passes starting in October. It's the responsibility of the driver to understand the conditions on roads they regularly drive and be ready for them.
You have to use winter tires, but where? Well, winter tires or chains are required on most routes in British Columbia from October 1 to March 31. These routes are marked with regulatory signs posted on numbered and un-numbered highways throughout the province. Here's the place to get the lay of land.
Regardless of the weather, it's never smart to drive distracted. But in the winter, there are even more driving conditions you need to be alert for. Not the time to pick up your phone. Distractions from focusing on the road can come in many forms, whether inside or outside your vehicle. In fact, research indicates that drivers fail to process approximately 50 per cent of the visual information in their driving environment when they are using electronic communication devices.
It's the responsibility for the operator of a vehicle to understand the conditions on the roads they travel and equip their vehicle for those conditions. Commercial drivers who travel outside the Greater Vancouver and Greater Victoria areas in the winter are required to carry chains, or be equipped with other traction devices, and comply with all signage. Good practice is to keep chains on board at all times, and know how to install them.
Events, conditions, information… this website captures multiple resources including provincial rest areas, disaster response routes (for those emergency vehicles), highway cams, construction. There are a lot of things to know before you go on BC highways and this is a great place to start.
Honourable Mentions:
Excessive Speed and Careless Driving
You have to drive to conditions. It's for your safety and those around you. That includes your speed. Stopping distance, traction, control, are all affected at speeds that don't match the icy, windy and snowy highway in front of you. This site shares the impacts of excessive speeding, on your car, pedestrians and your wallet.
We can't talk about preparing for winter without including our safe winter driving educational resource. Facts and figures, tool kits, online courses, checklists, workplace safety information… we could go on but we'd recommend you go to the website yourself to get ready for the winter season.
If there's any other websites or information you're looking for but can't find, please let us know below and we'll do what we can to help.
Share this page: