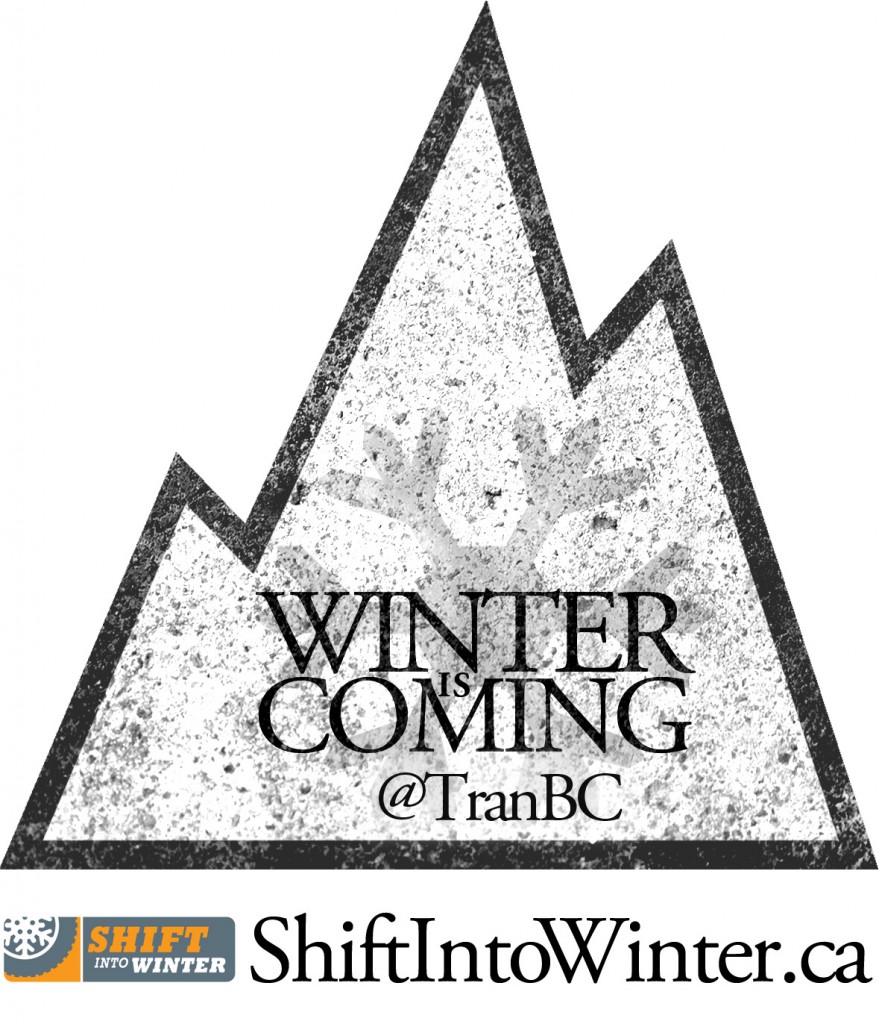 As House Stark so often reminds us in that oh so solemn tone: "winter is coming." (Yes, our Game of Thrones geek flag is waving proudly in the cold, blustery air).
We've entered October, which means we've popped the clutch on our annual Shift Into Winter campaign. Over the next few weeks, the Ministry of Transportation and Infrastructure and the rest of the Winter Driving Safety Alliance will be helping you prepare yourself and your vehicle for the wintry road ahead.
Winter causes dangerous conditions that require preparation, knowledge and skill to navigate safely. Snow, ice, slush, rain, and fog affect driving conditions in different ways, and rapid changes in elevation can make British Columbia's highway conditions unpredictable.
The statistics don't lie: driving in winter is more dangerous than any other time of year. Not slowing down and driving to conditions is the most common cause of incidents. According to a five-year average (2015-2019) from ICBC, the number of vehicle incidents in BC jumps from 99 in September to 220 in December.
It's good to keep in mind that winter means different things to different BC drivers, too. You may start a sunny, dry trip in Vancouver (or, rain most likely) and face stretches of slush, ice, heavy snowfall or compact snow on your way to the Southern Interior – all in a matter of hours.
It's no wonder that in the Southern Interior, casualty crashes increase nearly fourfold from approximately 22 in September to 79 in December. But whether drivers face an influx of snow and ice, or rain and fog, winter is a challenge across the province:
Lower Mainland – Casualty crashes increase 48 per cent from approximately 50 in September to 74 in December.
Northern Central – Casualty crashes increase nearly fourfold from approximately 8 in September to 31 in December.
Vancouver Island – Casualty crashes nearly double from approximately 19 in September to 37 in December.
It's up to all drivers to help cut down on these drastic increases. It's also the responsibility of the ministry and our maintenance contractors to keep the roads as clear of snow and ice as possible. Before venturing on the roads, please check road and weather conditions on DriveBC, and watch our new Touring DriveBC video tutorial series to get the most out of the online traveller information system.
Winter is coming… it's time to prepare.
Share this page: