Since when do snow, sleet, ice and SPICE go together?
Since the Solid Precipitation Inter Comparison Experiment (SPICE) began at the Ministry of Transportation and Infrastructure's Coquihalla summit weather station.
This international study is using leading-edge technology to find the best ways to measure what's known to scientific and weather types as "solid precipitation." (To most people, that's sleet, hail or snow – anything other than rain).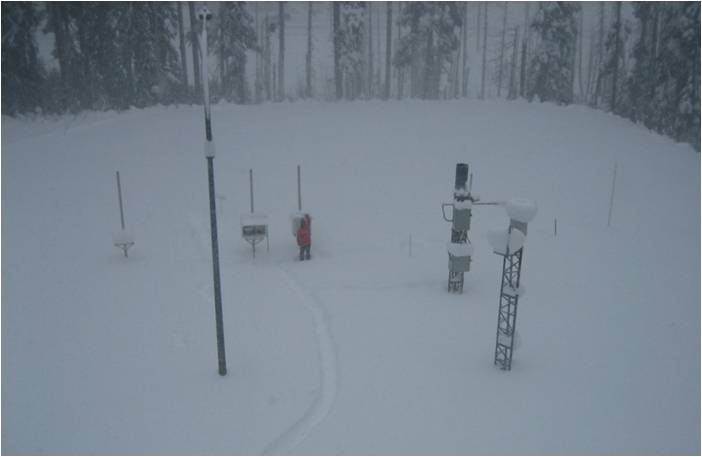 While measuring solid precipitation sounds simple, it's not. Winds blow light snow across the top of precipitation gauges without it falling into the gauge, prolonged heavy snowfall blocks gauges so that nothing can fall into them and instruments sometimes freeze solid and get damaged during cold spells. These varied conditions from Mother Nature have plagued scientists and specialists since the first electronic weather monitoring systems were invented.
The reason researchers keep trying to get reliable measurements, is because the information will increase the accuracy of weather and flood forecasting. In winter, this data is used by our avalanche forecasters and highway maintenance personnel to make daily decisions that help keep motorists safe on provincial roadways. Snowpack water content and snowfall accumulation also help to predict flooding from spring melt.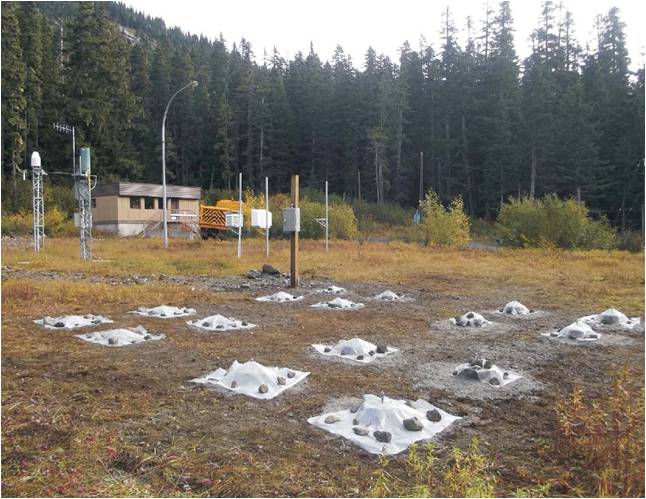 The experiment atop the Coq is being coordinated by the Geneva-based World Meteorological Organization, in 11 countries. Environment Canada owns and operates the equipment, including:
eight precipitation gauges which use various measurement principles and combinations of heaters and wind shielding devices
a snow video analyzer which classifies snow crystal types
micro rain radar which identifies precipitation type in the lower two kilometres the atmosphere
a snowpack analyzer which records the snow water equivalent of the entire season's snowpack
The Coquihalla Summit is one of eight test sites in Canada because it offers the "ideal" challenging environment. There's loads of winter precipitation, deep snowpack, snow that ranges from dry, fluffy powder to wet, heavy clusters of flakes, and a number of freeze-thaw cycles every winter that sometimes coat the instruments with thick layers of frozen slush.
It will be a few years before the full results of the experiment become available. However, during this time, the data will be valuable to our avalanche workers in the Coquihalla area, and other climate monitoring organizations.
Some puzzles take longer to solve than others, but the findings of SPICE could make everything nice(r) for motorists and peoples in flood-prone areas.
May, 2022 UPDATE:
Environment and Climate Change Canada (ECCC) are still collecting data at this location. Unfortunately, it hasn't been a continuous data flow.  Vandalism at the site a few years ago caused an interruption in collection, but we are happy to report the site is operational again, and some of the data is being analyzed in relation to last November's Atmospheric River events.  Particularly, we're working on analyzing historical data from our own Coq Summit station along with the SPICE data to develop an Intensity / Duration / Frequency or IDF curve for precipitation events at the Coquihalla Summit to identify the magnitudes of 10, 20, 50, 100, and 200 year return period events.
Climate modelling will enable us to extrapolate into the future to see how the magnitude of these various return period events will change as the climate warms.  For example, will what is now the 100 year event become the 30 year event by 2080?  Important questions! Stay tuned…
Share this page: