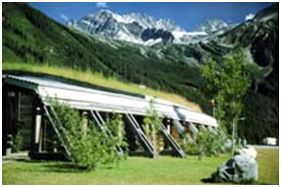 There's loads of fascinating attractions and stunning scenery as you travel the Trans-Canada highway in beautiful B.C. To mark the highway's 50th anniversary, we're offering a few tips on stops along the route's southern stretch, from Mile Zero in Victoria, to the Alberta border. (Stay tuned for attractions along the northern stretch on Highway 16).
Victoria – Start with stopping here, at the beginning of one of the world's longest highways, which spans roughly 8,000 kilometres all the way to St. John's, Newfoundland. Victoria has historic buildings, gardens, mountain and ocean scenery all around and activities like whale watching and golf. This is city life on a small scale, with theatres, museums, concerts and restaurants all within walking distance of downtown.
Hell's Gate – This deep, narrow canyon in the Fraser River was described by Simon Fraser in 1808 as "a place where no human should venture, for surely these are the gates of Hell." Today though, you can safely travel over the coursing waters in the 35 metre-wide passage on the Airtram. Or, take in the view from observation decks and visit the educational fisheries exhibit.
Sicamous – This town of about 3,200 residents is a hub for outdoor fun. Rent a houseboat here in the "houseboat capital of Canada" or bring your own boat, to visit Shuswap Lake Marine Provincial Park's many secluded beaches, hiking trails and camping and fishing spots. Within 15 kilometres of Sicamous, three more provincial parks (Mara, Cinnemousun Narrows and Yard) feature swimming, boating, sandy beaches, fishing, hiking trails and wilderness access.
Craigellachie Last Spike – If you're a transportation buff (and you may very well be) stop at this historic site, 25 kilometres east of Sicamous. Here, Sir Donald Alexander Smith ceremoniously marked the completion of the Canadian Pacific Railway that united Canada from coast to coast, in 1885.
The Burgess Shale – Located in Yoho National Park, this UNESCO World Heritage Site has fossils of soft-bodied marine organisms that lived more than half a billion years ago. To view the fossil beds, visitors must book ahead for a guided interpretive hike. The Yoho Visitor Centre, in Field, has exhibits featuring a touch table and real fossils.
Spiral Tunnels – The spiral tunnels are a railway engineering marvel, completed in 1909, to solve the problem of a steep grade. You can watch trains as they still coil through the mountain today, from two viewpoints in Yoho National Park.
Rogers Pass National Historic Site – Located in Glacier National Park, the site is a tribute to efforts in the 1800s to find a pass through the Selkirk Mountains and then build a railroad through the pass. The site houses the Roger's Pass Discovery Centre and offers interpretive activities which include history, music and games.
It's been 50 years since the Trans-Canada highway linked Canada's provinces, from the Pacific to Atlantic Oceans. Driving the route in B.C. offers breathtaking natural scenery and plenty of fun along the way. What are your favourite stops along the route?
Share this page: