If you're looking for a permit to haul something in B.C., you'll need to call our Provincial Permit Centre .
You can call the centre at 1-800-559-9688 from 6 a.m.to 10 p.m. seven days a week or go visit us onlinepermitsbc.ca.
But before you do, make sure you've got the following information handy.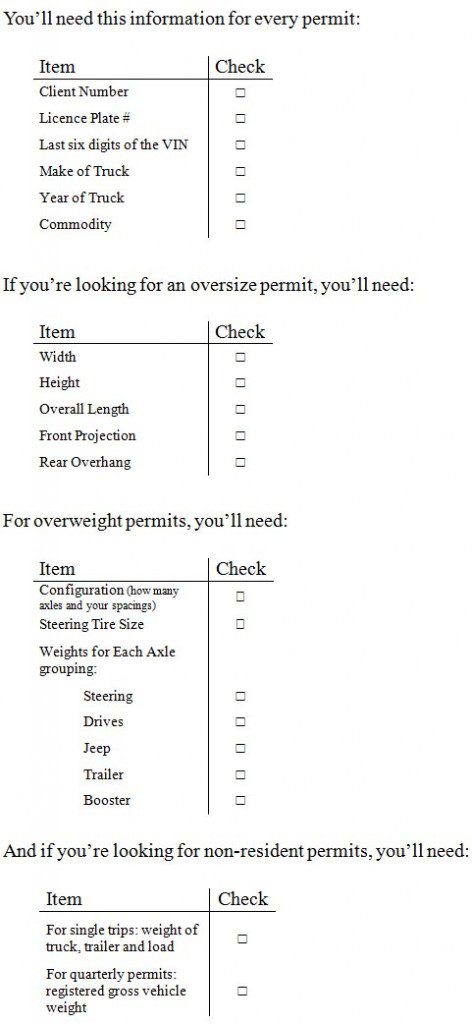 Getting a hauling permit has never been simpler, and by checking the checklist and having all the information you need before you begin, you'll make your application even easier.
This story also translated into Punjabi.
Share this page: