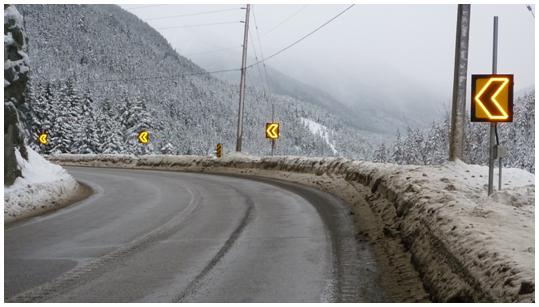 There's no avoiding it – we get older. Sorry, can't be helped.
As we change over time, so does our driving ability. A person's pupils decrease in size as they age, letting in less light, and adjusting more slowly to changes in light. As well, the lens, which is clear earlier in life, yellows and thickens. This means a 60-year-old receives only about 40 per cent of the same light as a 20-year-old.
To provide the best visibility for those drivers, the ministry has been upgrading traffic control devices:
Traffic signal bulbs have all been replaced with brighter and longer-lasting LED bulbs which greatly enhance visibility, while using substantially less power.
Traffic signal backboards now have highly reflective yellow strips that "frame" the signal at night, making it stand out against competing nearby lighting.
Regulatory and warning traffic signs, which have a new, higher quality material to improve night time reflectivity, are replacing worn or damaged signs.
Guide signs with a new style of lettering that is more readable at night or under low light are installed, when it's time to replace guide signs.
Whether you're 30, 45 or 70 years young, we're all getting older. The ministry is making improvements to help aging drivers (and everyone) to more quickly and clearly see signs and signals. You'll find our signals and signs are getting lighter and brighter, no matter what your age.
Share this page: