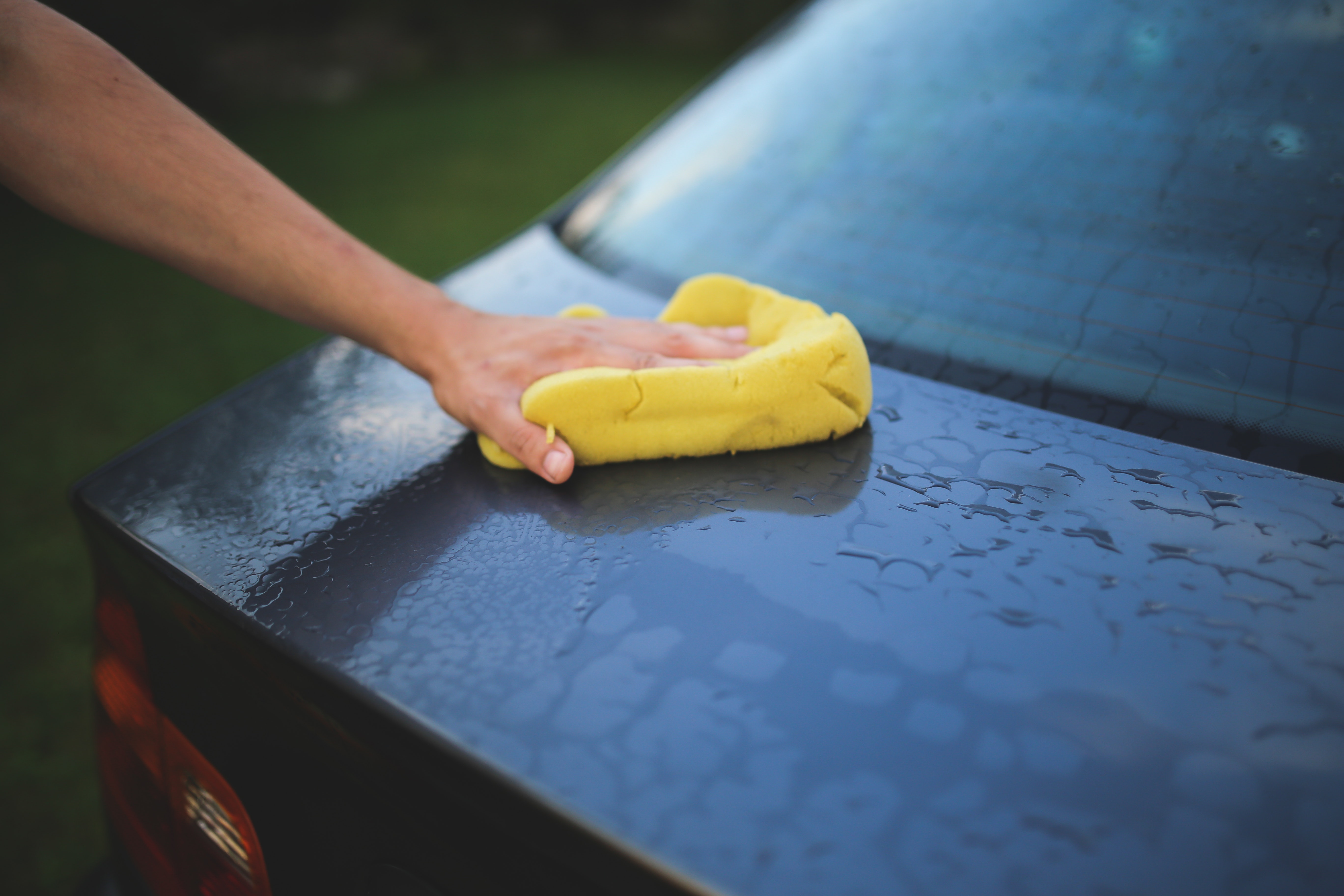 Photo courtesy @kamboompics via https://www.pexels.com/photo/washing-a-car-with-a-sponge-6003/
May is Car Care Month – time to show your vehicle some love!
Now is a great time to get outside, and check over your vehicle so you're both ready for the warmer months ahead.
Take a look at your windshield wiper blades and replace them if they're worn. A smear-free view is essential – especially during spring showers.
Check that your tire treads are deep enough to prevent hydroplaning on wet roads. Also, check your tire pressure. Low tire pressure increases braking distance.
Look over your vehicles hoses and connections for wear. Check your fluid levels: engine oil, power steering, brake, transmission and windshield washer. Be sure your anti-freeze/coolant will take you through hot summer weather.
Put on some shorts and give your car a good cleansing on a sunny afternoon. Wash your vehicle thoroughly, spraying the bottom from different angles, to flush out salt and sand.
Store your winter tires out of direct sunlight, preferably in plastic bags.
Consider taking your vehicle to a mechanic for a thorough check, especially of your brakes and suspension system. For safety's sake, your brakes should provide top slowing or stopping performance.
Replace any damaged suspension parts immediately. Damaged shocks or suspension systems increase braking distances, and can affect your vehicle's steering, especially at higher speeds and on tight corners.
Well-maintained vehicles contribute to safer driving. Give your vehicle good care this spring, and it will be less likely to let you down when you need it most.
Check out our vehicle maintenance tips for fuel savings!
Share this page: