We often hear from the travelling public, asking questions about the types of snowplows at work on BC highways during the winter, and how they help keep travellers safe. We thought it would be helpful to make a list of our top three types of snowplows, so you can be in the know.
Here's the "scoop" – snowplows fall into three basic categories.
Plow trucks
Loaders
Graders
Our maintenance contractors across the province use each of them, depending on the situation. Lots of new fluffy snow? A front plow and/or a wing plow will be put to the job. Pesky compact snow? An underbody plow or a grader might be on the job. Clearing large volumes of snow at one time? Loaders are a top tool. Let's take a closer look.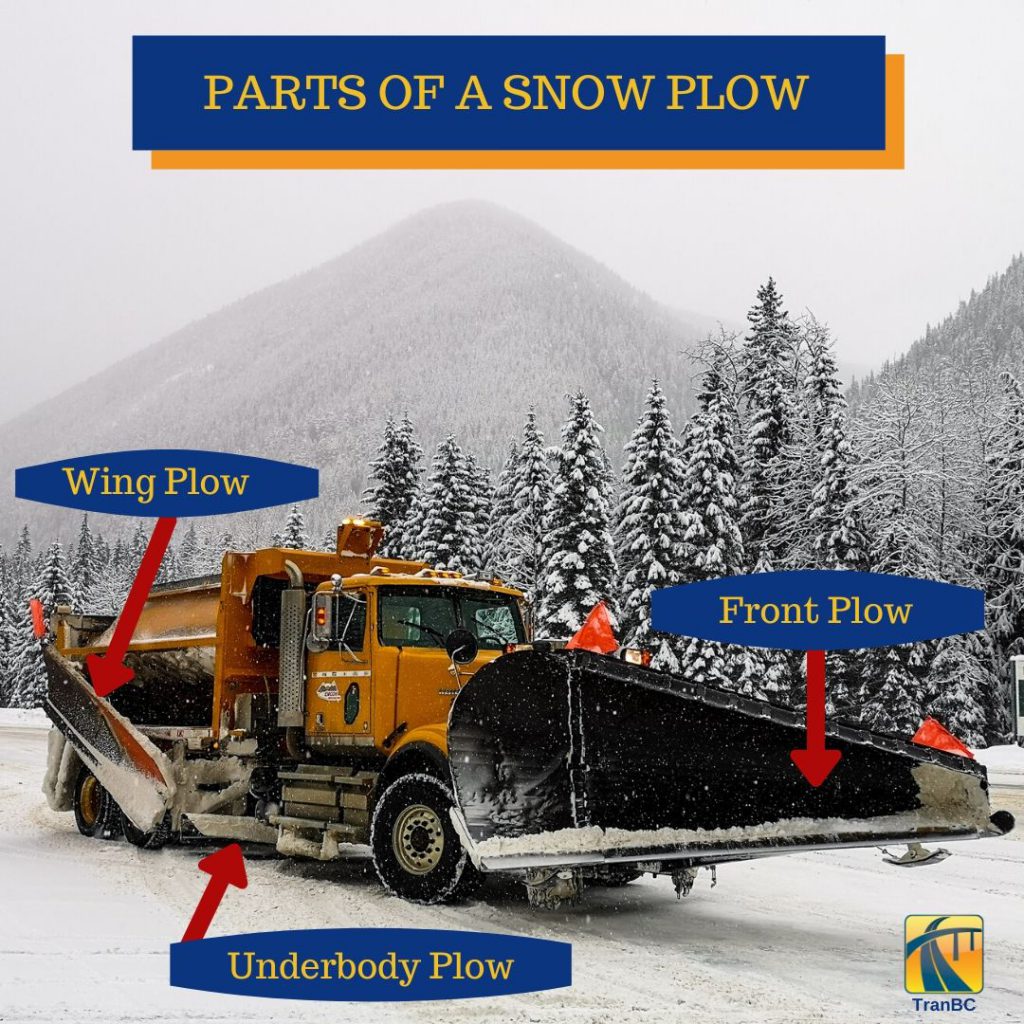 1. Plow Trucks
Plow trucks are like dump trucks, only they're modified with one (or more) kinds of plow blades to get the job done. These are the workhorses of our winter maintenance tools – they are versatile and effective.
Front plow – Our contractors use these huge blades to push the bulk of snow on the road off to the side (into a pile called a windrow). Front plows are the most common type of plow at work on BC highways, they are the work horses our contractors most commonly rely on to clear the road of snow.
Wing plow – These blades are attached to the side of a plow truck, at around the mid section, to help push snow further to the side of the roadway. Our contractors often use wing plow in tandem with front plows, to clear an even wider swath of snow from roadways.
Underbody plow –A special attachment to the undercarriage of the plow which helps scrape up compact snow and ice. Our contractors use this tool to get down to business on pesky compact snow and ice. Sometimes, we hear from folks concerned about a plow they've spotted out on the road without the front plow down. Why would we have a plow out on the road if it isn't plowing? – they ask. Well, chances are pretty high that what they didn't see was the underbody plow hard at work.
Tow plow – This special tool is actually a trailer that attaches behind a traditional plow truck. The plow truck driver can angle the tow plow into the next lane, making it possible to clear two lanes in a single pass.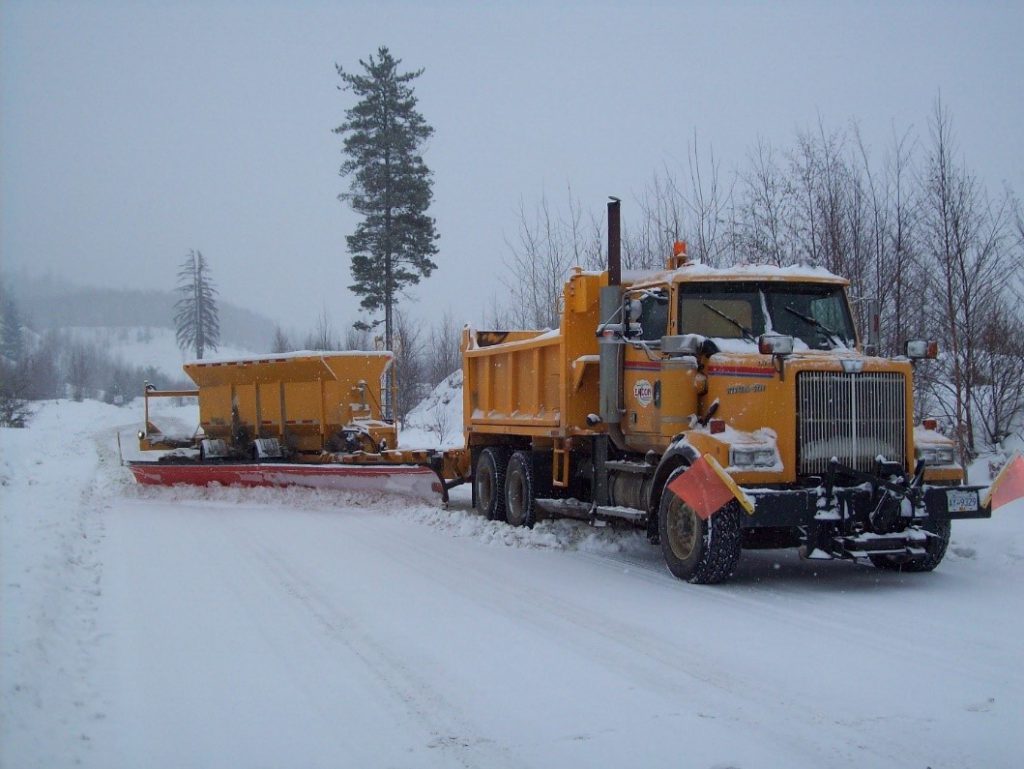 More about the Tow Plow:
If you're driving in Castlegar or Golden areas during the winter months, keep an eye out for tow plows being used by our maintenance contractor in the area. While the trailer may look wide and difficult to handle, the tow plow is more responsive than a traditional wing plow. The operator can quickly manoeuvre around obstacles on the road, such as signs or parked cars or bus stops. And of course, the new plows have met all the requirements for safe and legal use on our highways.
Have a look at this video of a tow plow in action: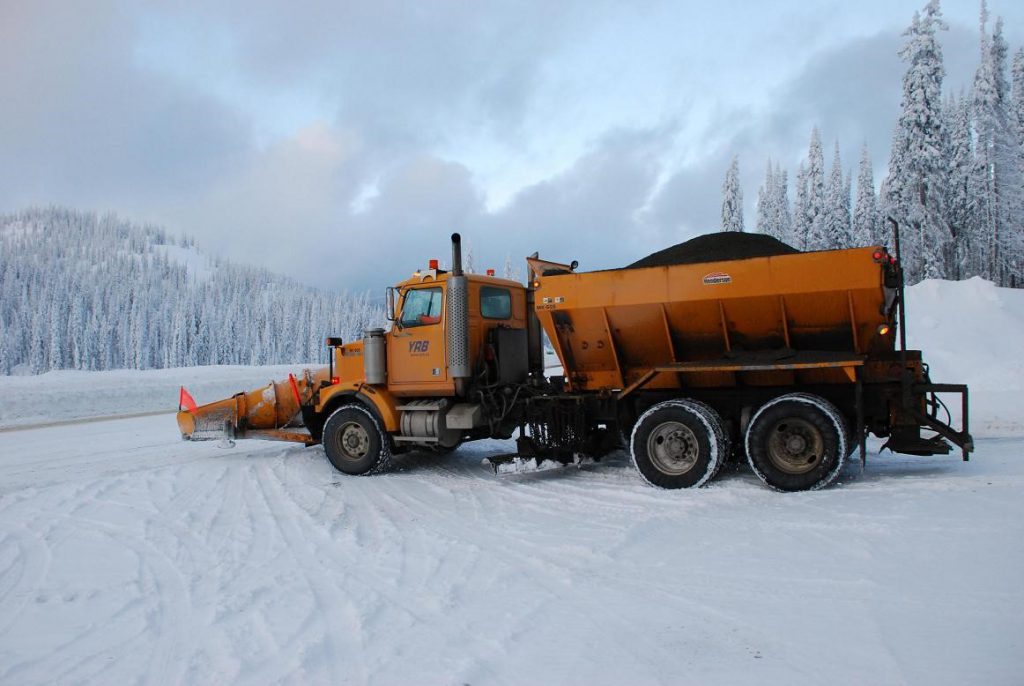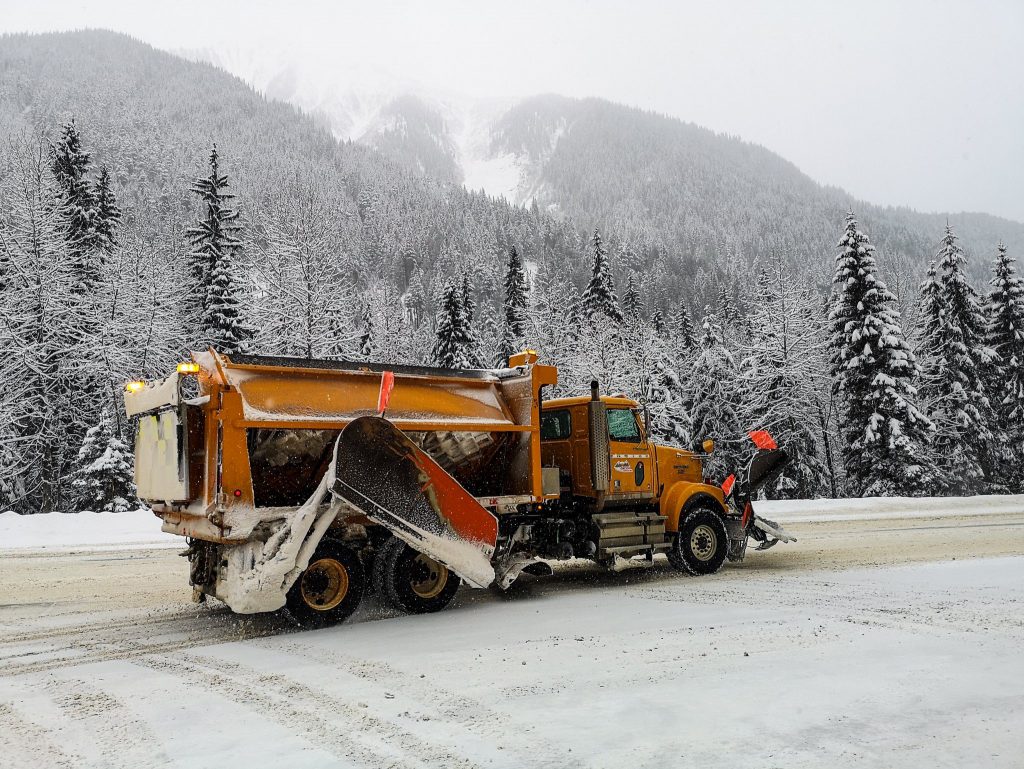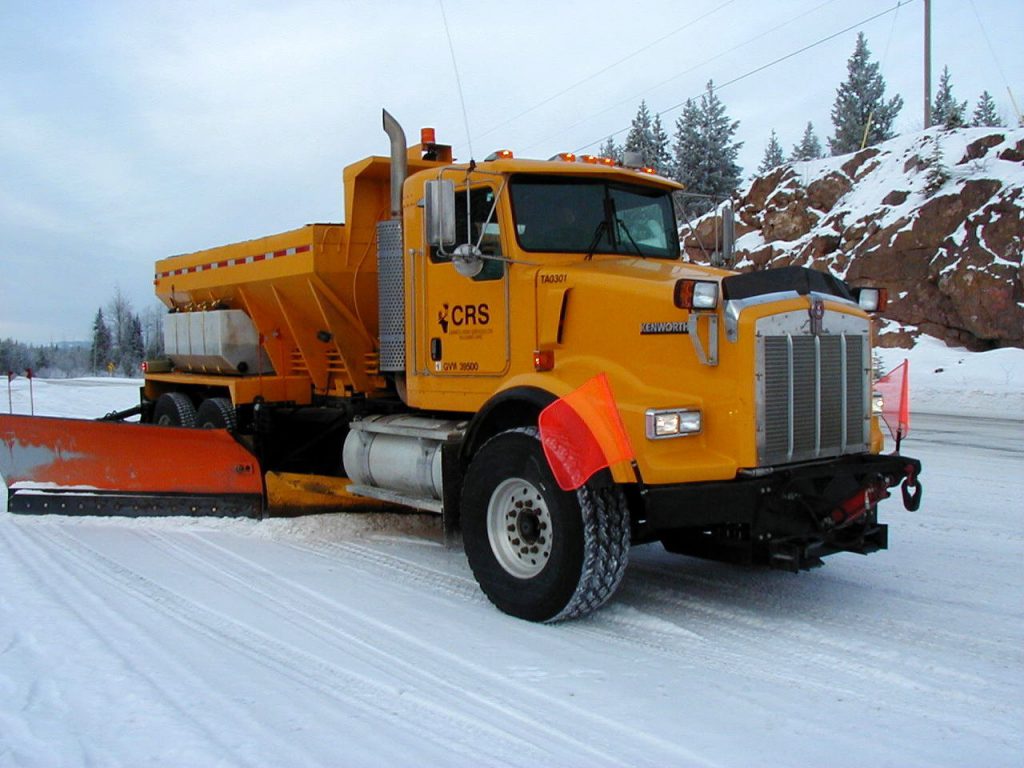 2. Loaders
This piece of equipment is used to help clear large snow loads from roadways, like snow deposit from avalanche control work. The standard loader front bucket can be upsized to a larger bucket for even bigger sized snow loads – this is BC after all – and we need it!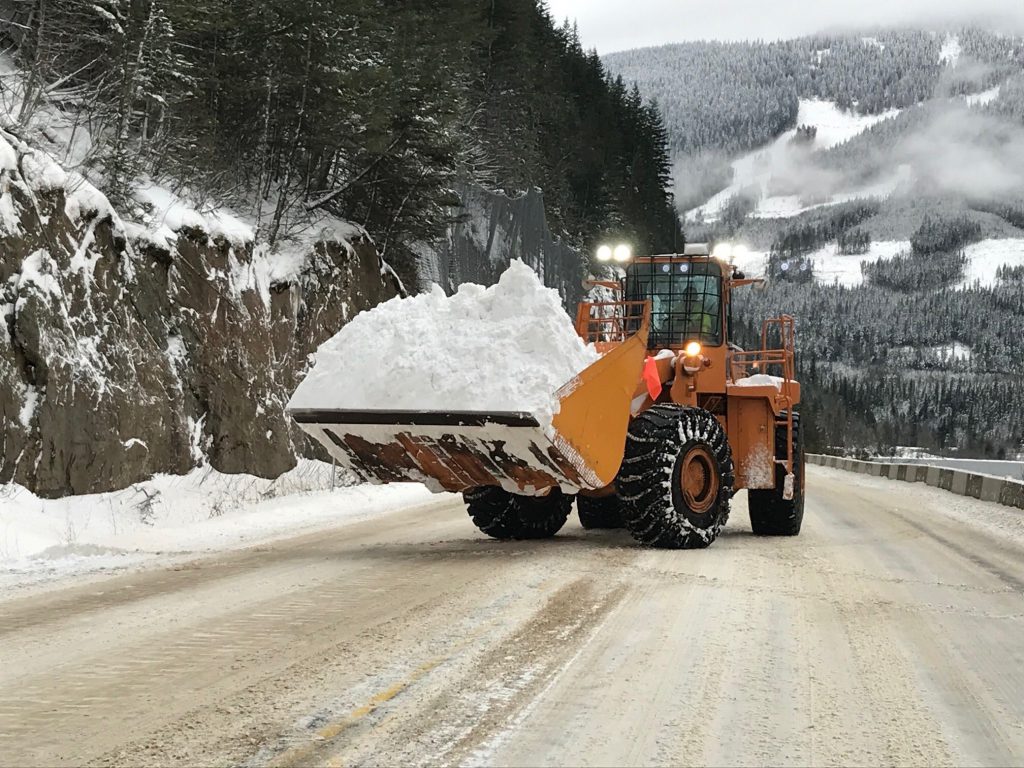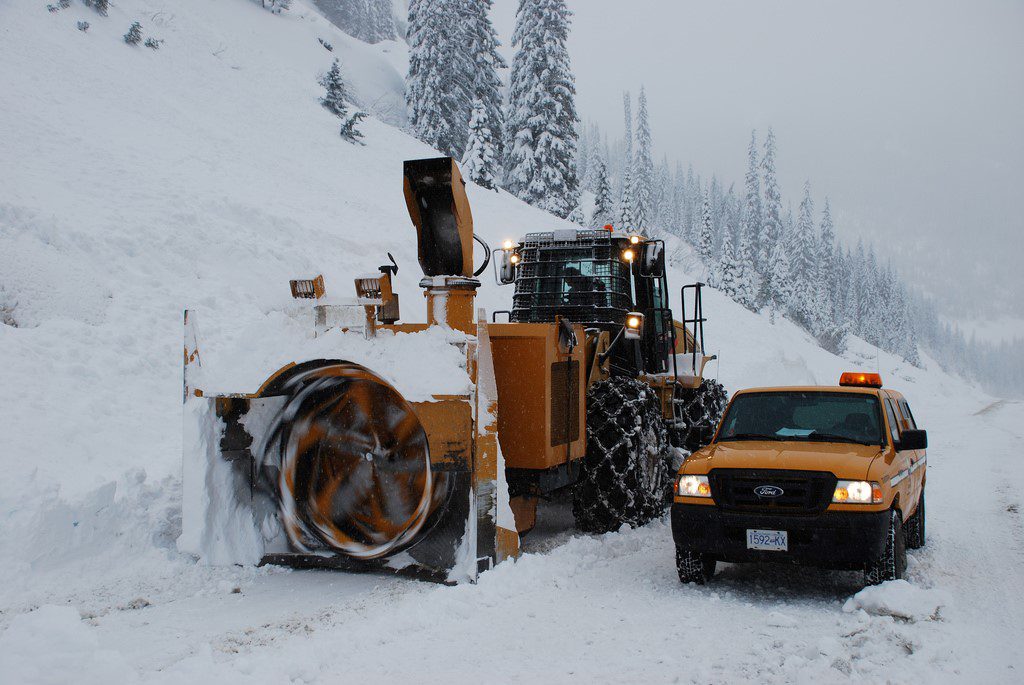 3. Graders
These equipment workhorses are used for more that grading shoulders and roadways. Our maintenance contractors also use them to plow snow off roads quickly and efficiently. You'll often see these machines at work on lower volume highways and side roads, working to clear compact snow in one fell swoop.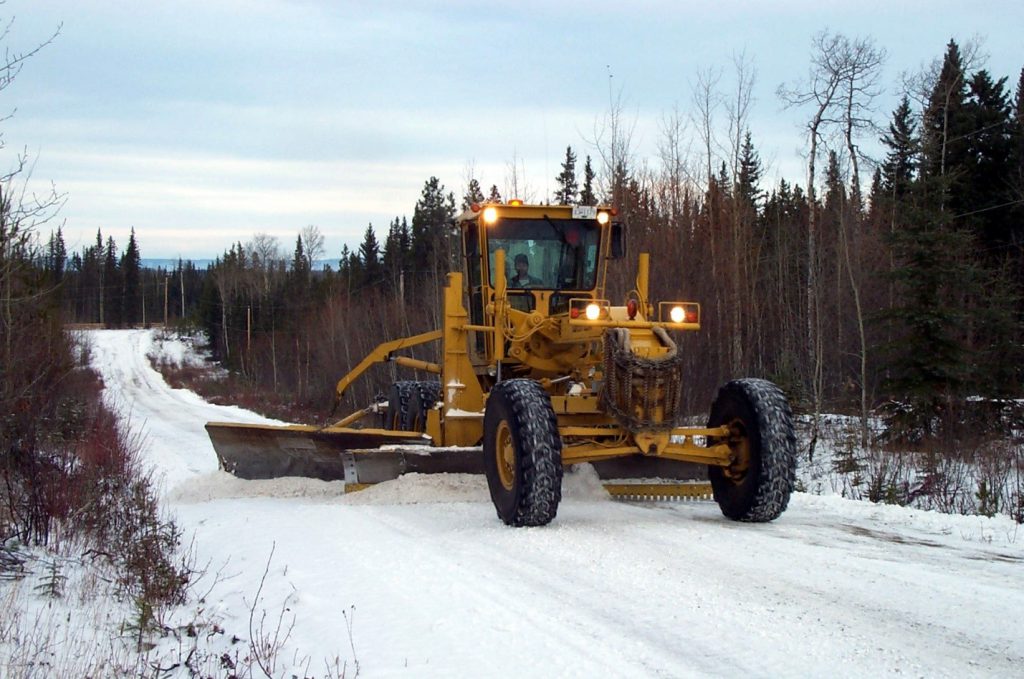 A big thanks to our maintenance contractors, who are out on BC Highways, day and night and in all kinds of weather, working hard to keep our roads safe for travel. If you see a plow in action (you'll know it's working because it's yellow lights will be flashing), please give them lots of space and remember – NEVER PASS A SNOWPLOW ON THE RIGHT HAND SIDE. It's not just unsafe – it's illegal.
Related links:
How to Drive Around Snow Plows in BC
Your Most Popular BC Winter Maintenance Questions, Answered
How BC Highway Maintenance Contracts Have Changed for the Better
Do you have any questions about this, or any other work the ministry does? Let us know in the comments below.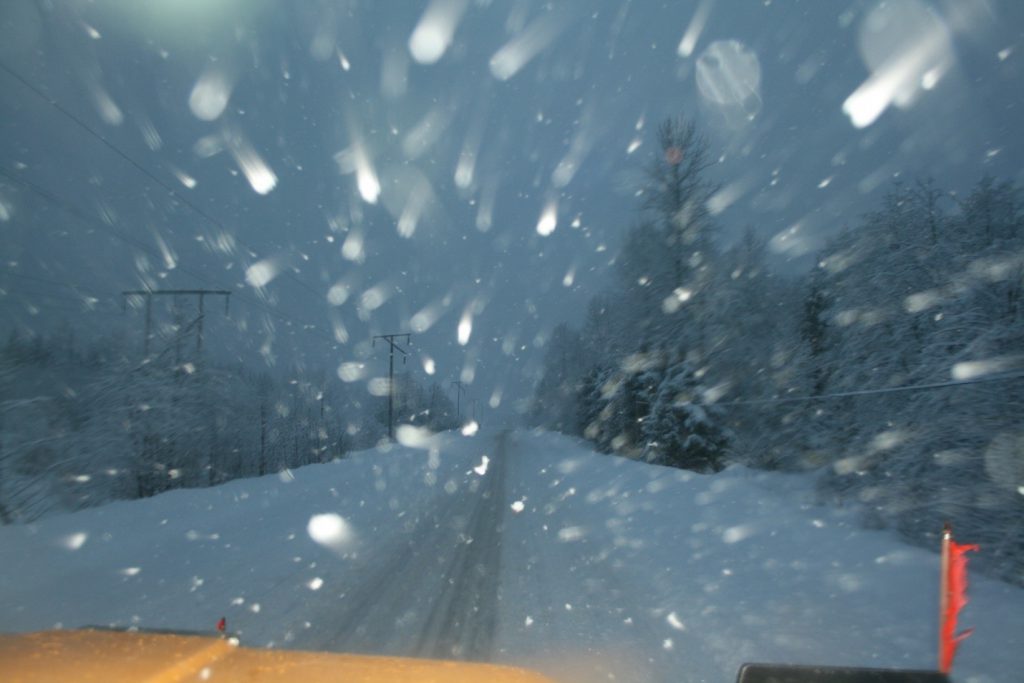 Share this page: