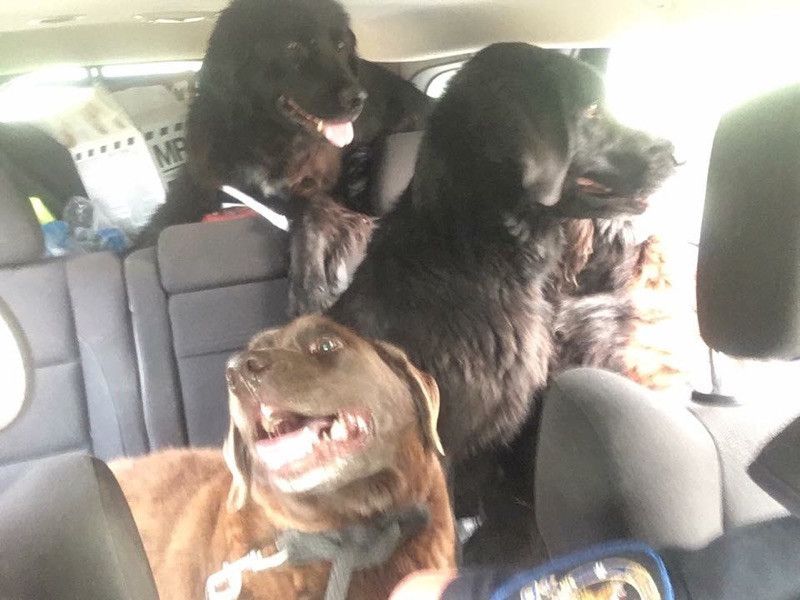 Sometimes, it can be a dog eat dog world out there, and that seemed to be the case for five pups caught in the chaos of this summer's BC wildfire in the Cariboo area. When a wildfire evacuation order was issued for Williams Lake this summer, five furry pups found themselves stuck in between a rock and a hard place. Their family had children who needed to be evacuated which meant there wasn't room for the pups to tag along, so they were left behind in the loving care of their neighbours. But when the threat of wildfire picked up and those neighbours had to evacuate – the dogs were left to fend for themselves. Just when it looked like it had all gone to the dogs, one of our Commercial Vehicle Safety Enforcement (CVSE) staff said "dog gone it all" and stepped in to help.
Kirsten Konge, a CVSE officer on duty to help with the BC wildfires in the area, had heard about the pooches' predicament and travelled out to see them. Once there, she decided they couldn't stay. There was no power, which meant no access to water.  She packed the dogs (four Newfoundlanders and one Chocolate Retriever) into the back of her car and brought them back to the house where she was staying in Williams Lake.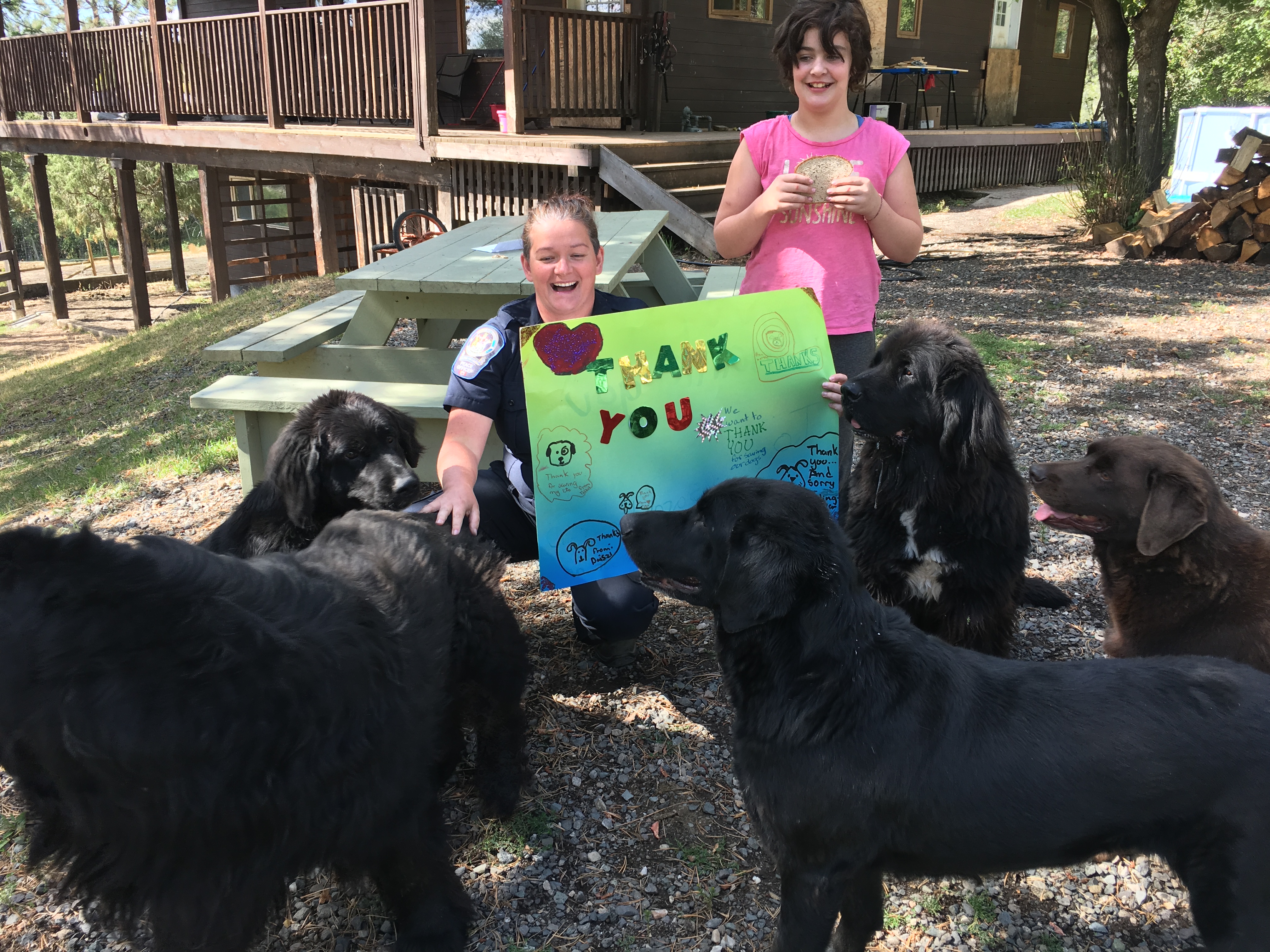 Kirsten recently reconnected with the pups and their family and shared her experience with us:
"Hershi, Toby, Tidbit, Tippy and Daiszi.  I finally learned the names of the dogs that we rescued over a month ago from the Spokin Lake fire in BC's Cariboo region. These guys and girls made it back home recently and when I went out to their home recently I was greeted warmly by dogs and humans alike," Konge said.
"The last time I saw the doggies there was a very active fire in the area.  During a welfare check I decided they needed to be evacuated, so I brought the dogs back with me to Williams Lake. I filled up a swimming pool for them, a little kiddie swimming pool, and they took a spin through that. The Newfoundlanders loved the water," Konge recalled.

 "After that, they were transported north to Kersley and into the care of some wonderful women for a few days, before being transported to Prince George to be reunited with their family (who were very happy and grateful to see them). After the evacuation order was lifted they all made their way back home and have settled in, sleeping under the trees, barking at squirrels and being spoiled."
"The dogs' owner says she was overwhelmed by how many people cared and put the effort in to make sure the dogs (as well as the family horses) were rescued and brought to safety after she had to leave them.  She had just ten minutes notice and could only take her children, a smaller dog, four cats and the parrot. As a dog mom, I feel her pain at having to make such a tough decision and was happy that I was able to help out. I'm also grateful to work for the Ministry of Transportation and Infrastructure in the Cariboo who always support my love and concern for animals."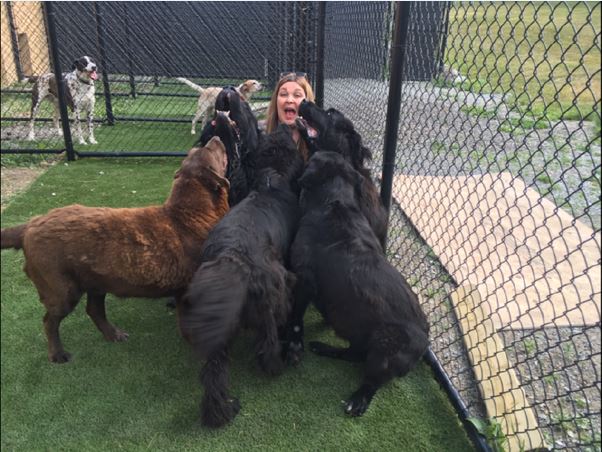 We're happy that you work for the ministry too Kirsten – you've made us proud! Thanks for sharing this sweet story with us and for going above and beyond to help out these lovely pups during the BC Wildfire emergency. Do you have any questions about this or anything else we do? Let us know in the comments below.
Share this page: