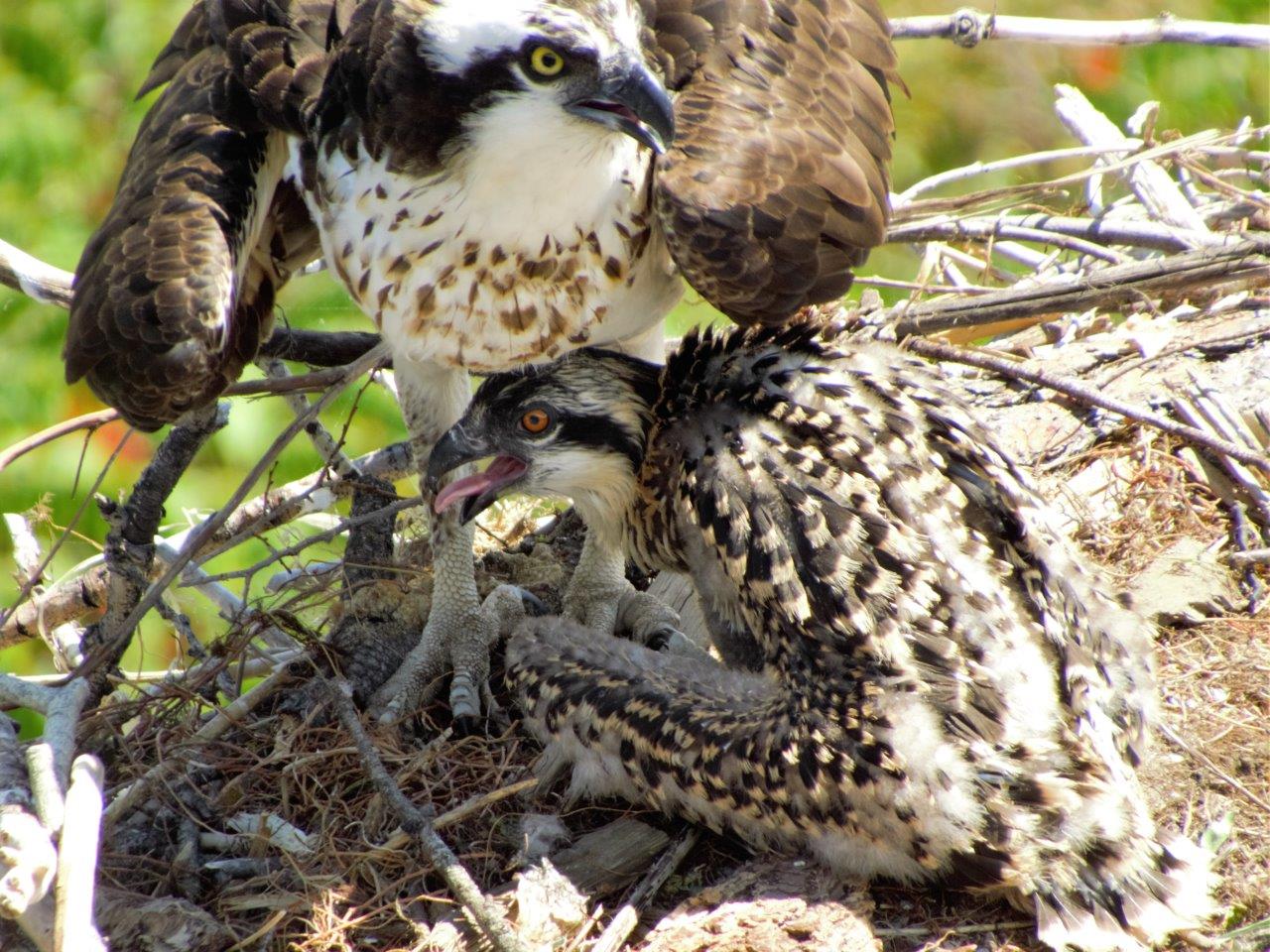 What the heck do ospreys and the BC Ministry of Transportation have in common? Would you believe the W.R. Bennett Bridge? You see, we aren't just responsible for highways and the travellers who use them; we're also responsible for wildlife living alongside BC highways and in recent years a family of ospreys have decided to call this bridge home.
Known for their dramatic dives into water to catch live fish, ospreys construct their nests on top of dead trees, power poles and man made nesting platforms. Their nests are used year after year and can become up to 10 feet high as more nesting materials are added.
These habits are just a few of the things that make ospreys a pretty impressive bird of prey, so when a pole and platform supporting a nest alongside Kelowna's William R. Bennett Bridge toppled over during a wind storm in August 2016, we were pretty concerned for them.  Fortunately, the little osprey was very close to becoming a fledgling at the time and so all three birds (mama, papa and baby) were able to relocate themselves onto one of the piers along the west elevated deck of the bridge. But we didn't want to waste anytime to set things (up) right again for them.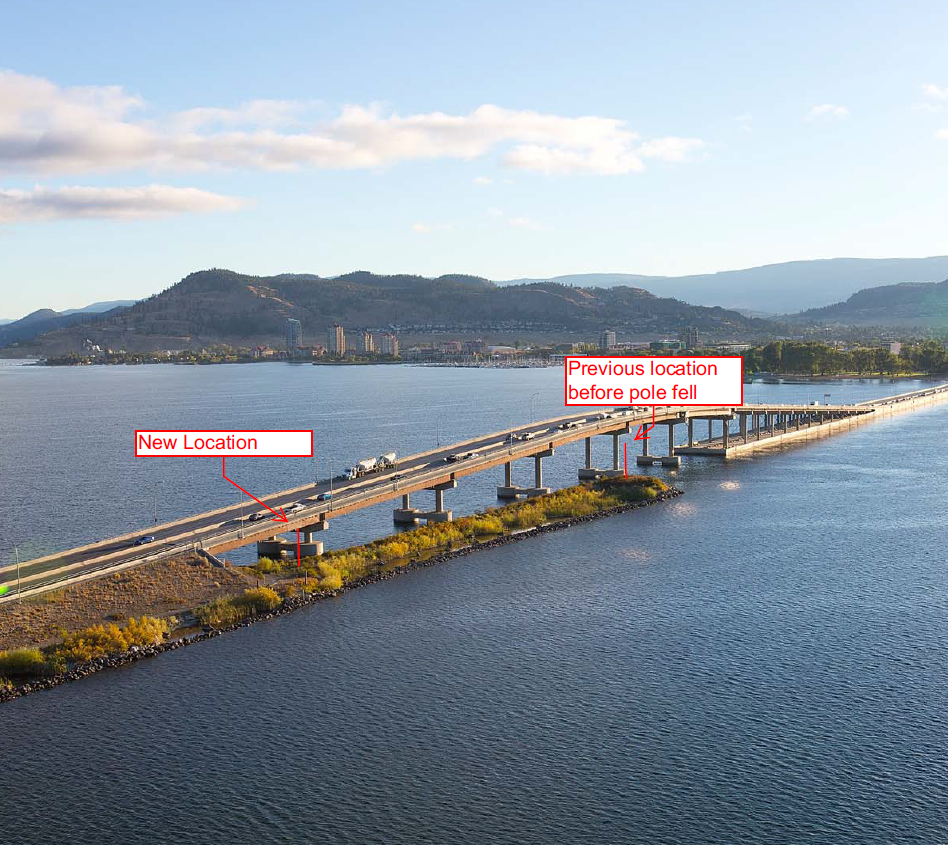 Our electrical contractor (Westcana Electric) worked with us to deliver an old base and pole for the ospreys and our environmental monitor identified a great new spot for it, just a short distance from where the old pole was located. This new location is ideal as it will not impact vegetation within the wetlands around the bridge. Bonus!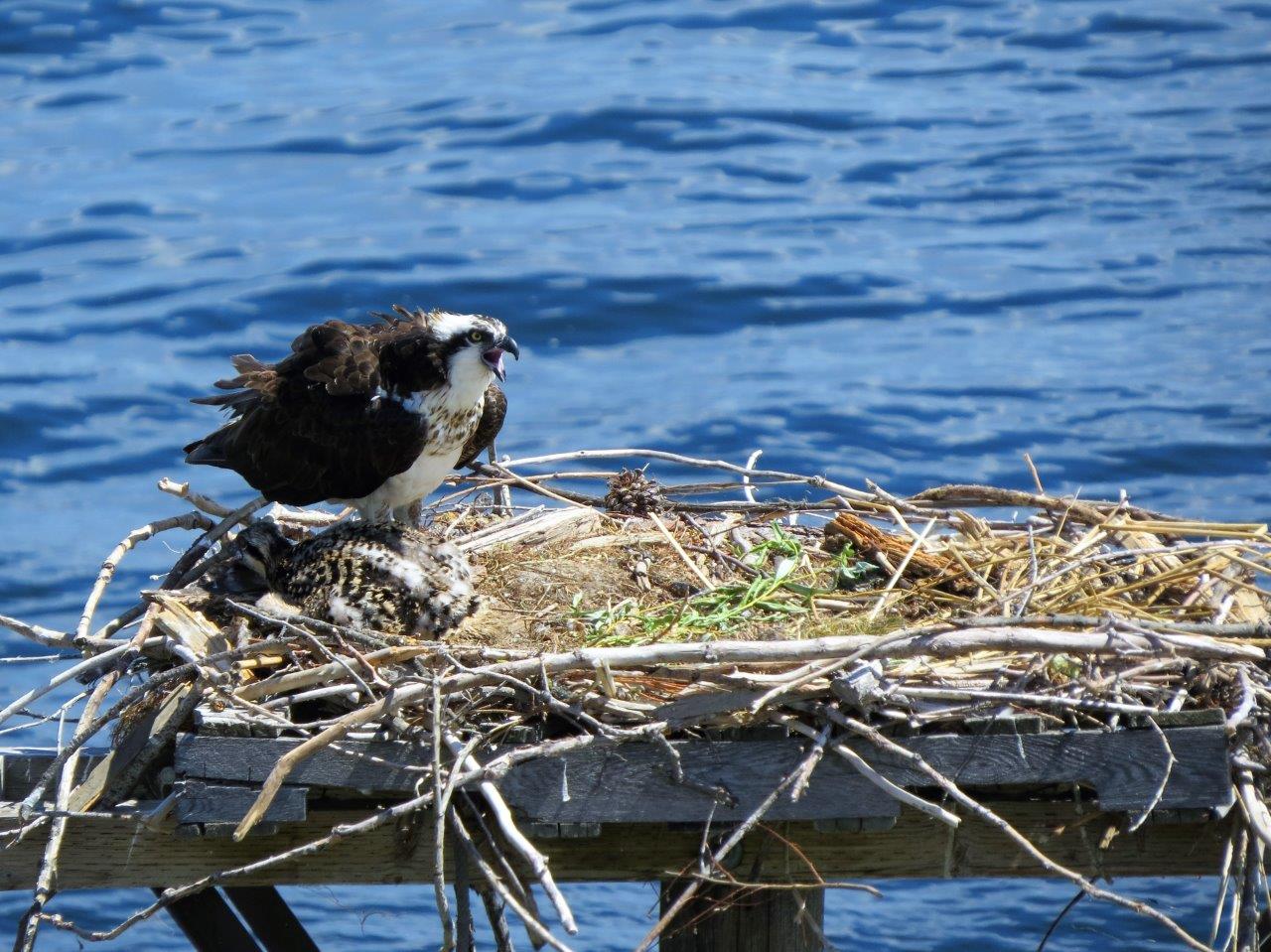 Ospreys migrate south during the cold winter months, so we have not seen them for some time. However, the new base and pole will be in place before the spring of 2017 in the hopes that the pair will return and build another new nest atop it. Stay tuned for more osprey updates – coming in the spring and summer of 2017!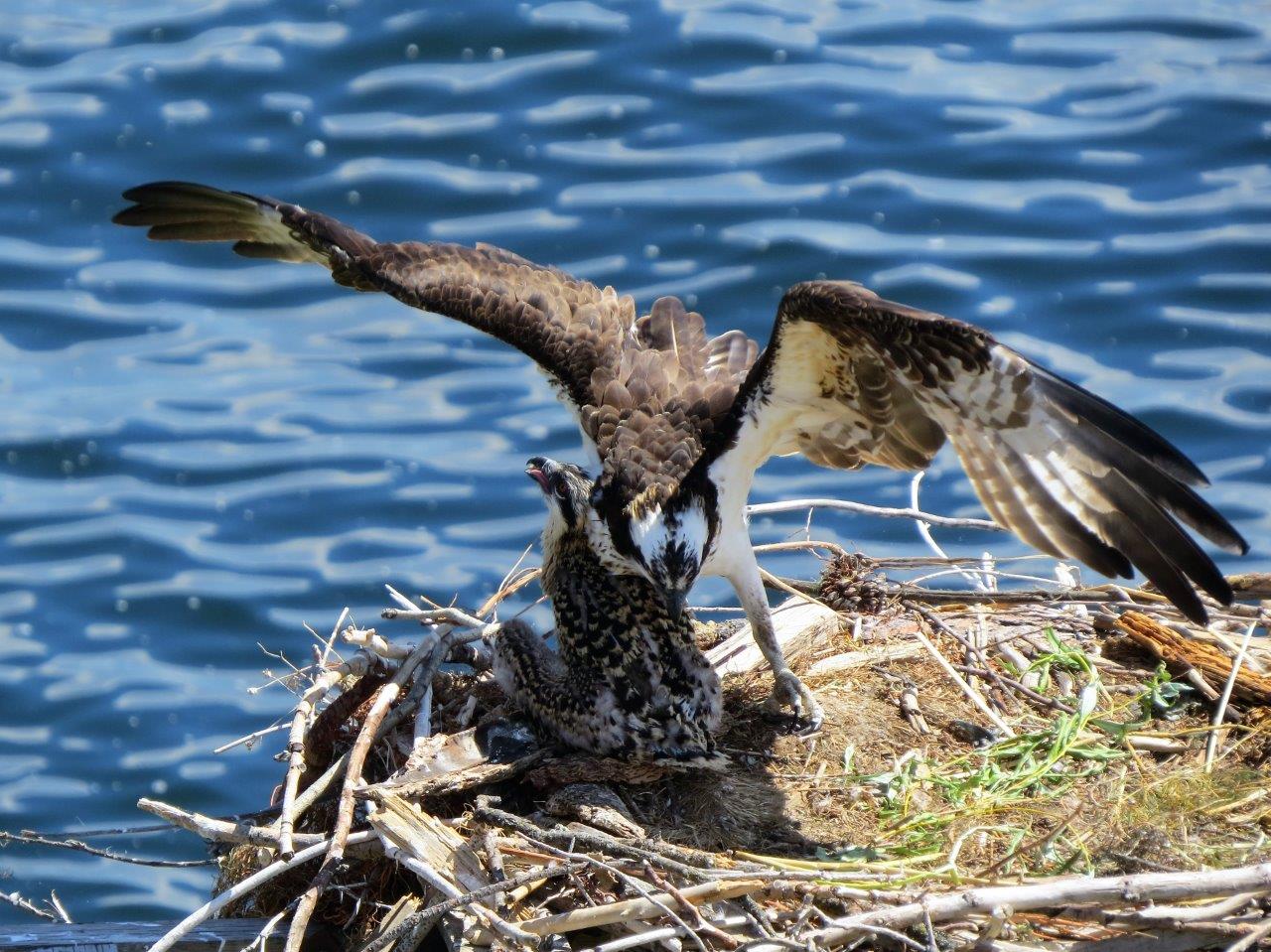 UPDATE:
The new osprey pole is now in place along the sunny shores of Lake Okanagan. We're looking forward to seeing the ospreys return and use their new perch!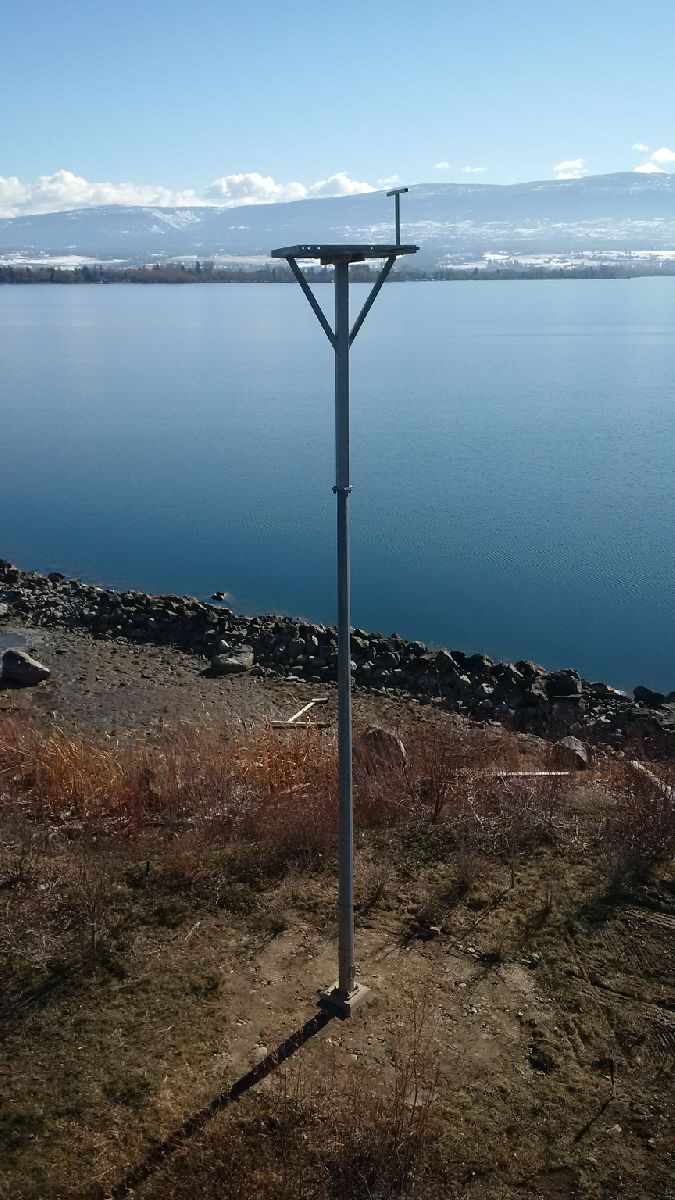 SPRING 2023 UPDATE:
The osprey nest was damaged after the year that was a success (2018).  The following year, we removed the damaged nest and built and installed a more durable platform on a steel post.  Since then several osprey's have started nests but not completed them. We believe this is fairly normal as the first mating pair did not succeed until after years of the same failed starts.  We have yet to see any attempted construction yet this year but the birds are just returning to the valley now. Stay tuned for future updates.
Pretty neat story huh? If you liked it, you might want to check out some of our other green stories:
Do you have a question or comment about this or anything else the BC Ministry of Transportation and Infrastructure does? Let us know in the comments below.
Share this page: