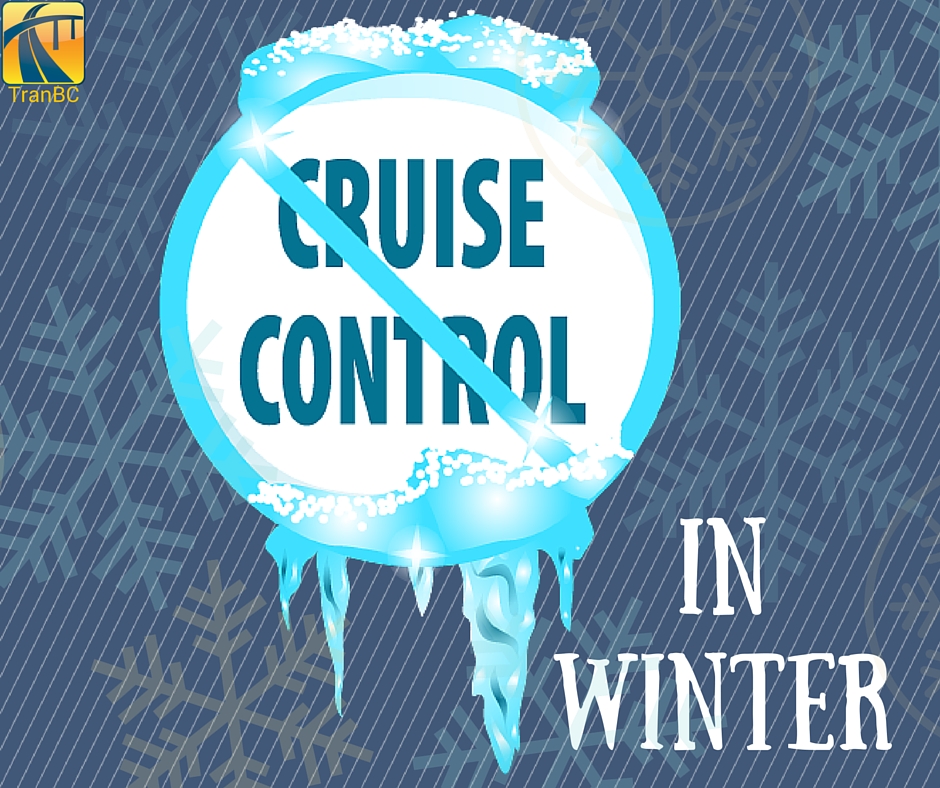 When it comes to winter driving, cruise control can make you lose control, wherever you are in BC.
Snow, ice, slush, deep pools of water and even oil on water are slippery. These winter conditions plus snowfall, fog, rain and longer hours of darkness demand your full attention and quick reactions.
The problem with using cruise control in those circumstances, comes when the car in front of you swerves, wildlife steps onto the road, you skid or something else unexpected happens. You might not have the time to cancel cruise control and respond quickly enough. Braking to release the control – especially on a slick spot – can make a bad situation worse.
Another trouble with using cruise control in winter, is that it can work against you.
Here's how: you set the cruise control at the desired speed and the vehicle is programmed to maintain that speed. When your vehicle slows below the chosen speed, the control feeds more gas to your engine so you accelerate. Speeding up can happen at the wrong time like:
When your front wheels are turning into an icy corner
When going uphill and your tires hit a slick patch
While driving on slippery bridge decks, where the temperature can be colder than the pavement.
In addition, while travelling downhill you may exceed the control's set speed. And winter is not the time for speeding up! The latest cruise controls in newer vehicles apply brakes, if you exceed speeds downhill (due to gravity). And, if your car brakes on a slippery section at that time, you could be in big trouble.
"Drive for the conditions" are the buzzwords of the season, and this means reducing your speed below the posted limit, should your route serve up slippery surfaces, poor visibility, or other challenges. Even if you start out on a sunny day someplace where the pavement is bare, in winter the story can soon change. And you don't know exactly what's ahead (or beneath) you until you get there. A vivid example is Strathcona Parkway, where within 18 kilometres you can move from sunshine into a blizzard.
You, your passengers and others on the road want a safe drive, not slip, slide, glide or hydroplane. So, when you #ShiftintoWinter leave the cruise control alone.
This vehicle feature can be a treat when driving bare, open, mostly flat roads, in good light, from April to September. But never use cruise control in winter, where the place it takes you, could be out of control.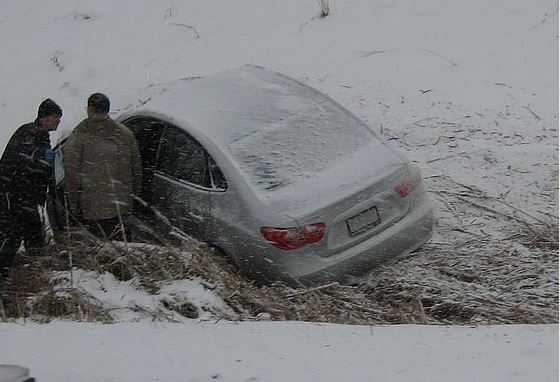 Did you find this article interesting? Check out these related links:
Share this page: