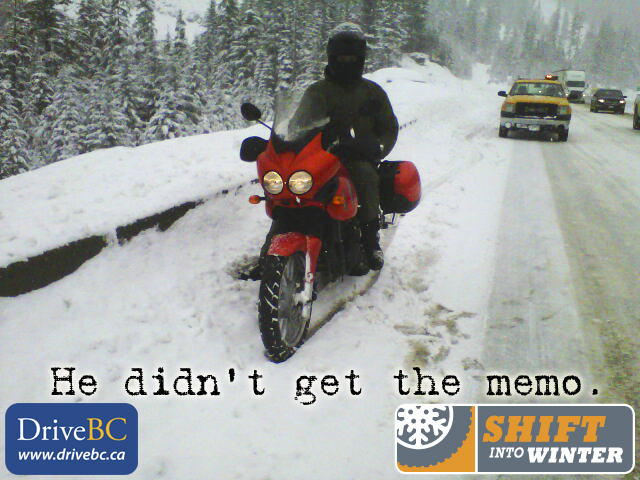 We've received many questions from motorcyclists wondering how winter tire regulations affect them. In a nutshell, here's how motorcyclists should approach winter driving in BC.
Motorcyclists are not required to use winter tires, as winter tires are not available for most motorcycles. Instead, motorcyclists should use common sense when deciding to drive on BC highways between October 1 and March 31 (or until April 30 on select highways, including mountain passes and rural routes in high snowfall areas).
BUT: Motorcyclists should avoid driving in bad weather, and when Environment Canada or your weather app says bad weather is on the way. If the temperature gauge is near or below freezing, or road conditions include snow or ice, you should not be on the road.
And remember, police may turn all vehicles around, including motorcycles, if they think conditions are unsafe.
We know no one wants to be caught on two wheels in the middle of a snowstorm. Please use good judgment when heading out on those roads. For an excellent source of highway information and weather forecasts to help plan your ride, consult DriveBC.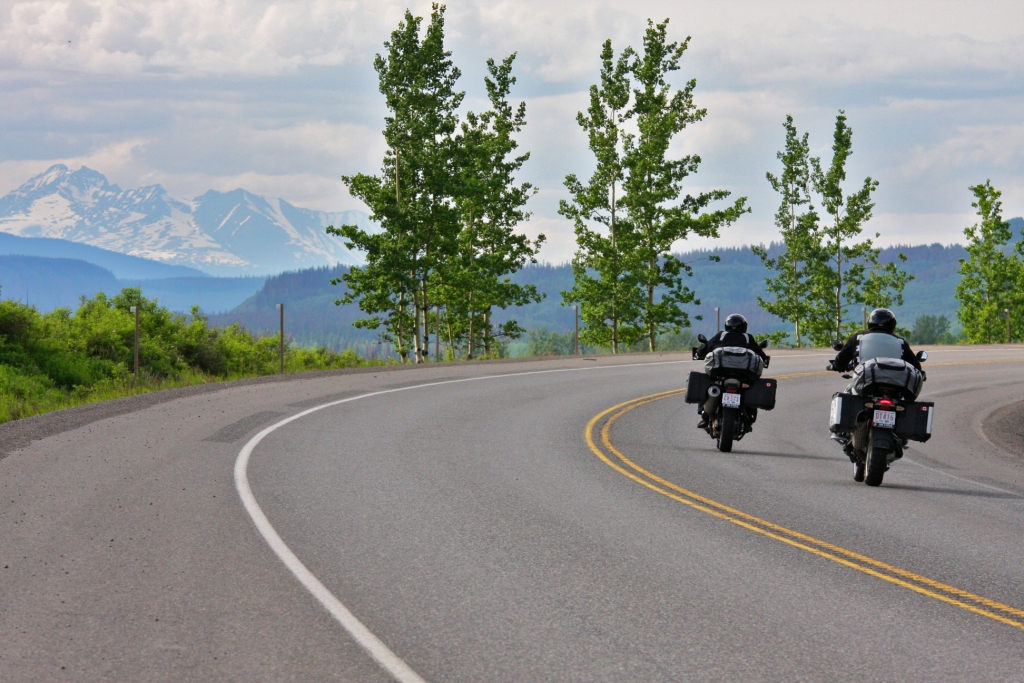 Share this page: