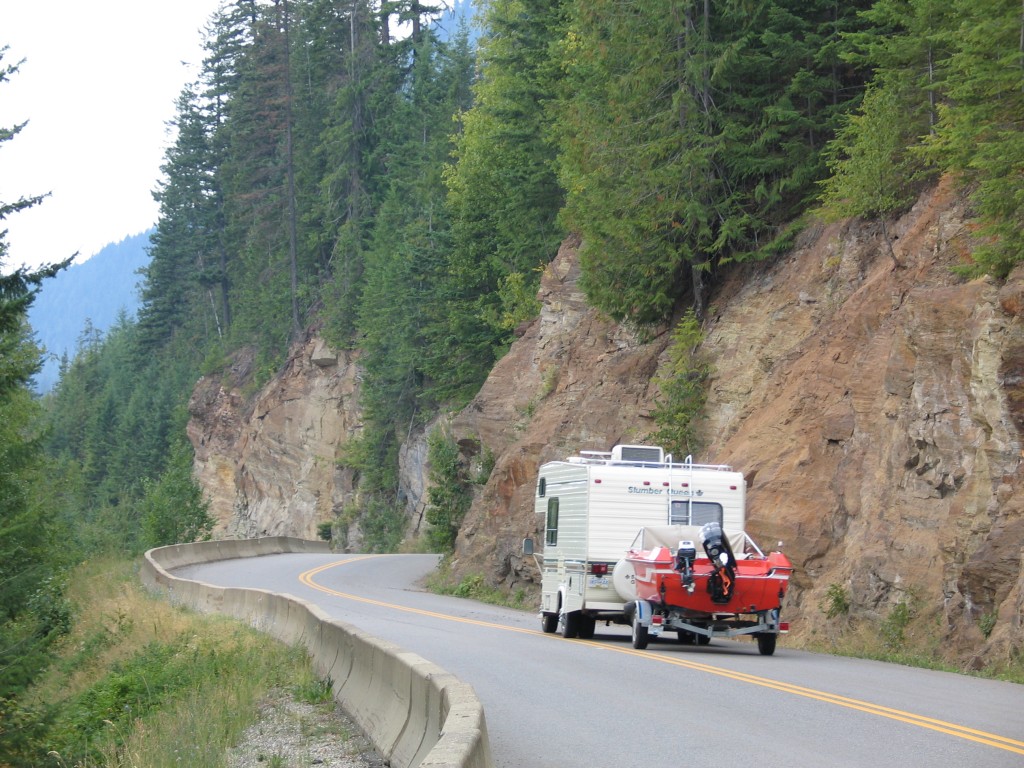 You've got the boat and trailer (or a fifth wheel straight from heaven) and you're ready to hit the road…
Wait!  Do you know everything there is to know about travelling on BC's beautiful highways with a recreational trailer in tow? No?
Here are some helpful tips to keep in mind when you head out on the highway with your RV combination.
Know how heavy your load is. Most recreational trailers weigh less than 4,600 kg. If your trailer weighs under 4,600 kg (fully loaded), your Class 5 or 7 licence is all you need. If your load is over 4,600 kg fully loaded and you hold a Class 4 or 5 licence, you need to get a house trailer endorsement or hold a different class licence.
Understand your vehicle towing requirements. Your vehicle owner's manual will tell you the maximum weight your vehicle can tow. Do not exceed this amount as it will put you, your trailer and others at risk. Most manufacturers have trailer towing packages including: type of engine, transmission (heavy duty), cooling systems, axles and suspension, power brakes, steering, tires, mirrors, electrical system and more. Make sure your truck is equipped for the trailer you intend to tow. Have more questions? Here's what the CVSE wants you to know.
Know the Gross Vehicle Weight Rating (GVWR) of the trailer including its load, and how much of that weight is on the hitch, to calculate if the truck is capable of towing the trailer. There is usually a plate or a decal on the trailer indicating the GVWR. This is the manufacturer's recommended maximum weight of the trailer and its load.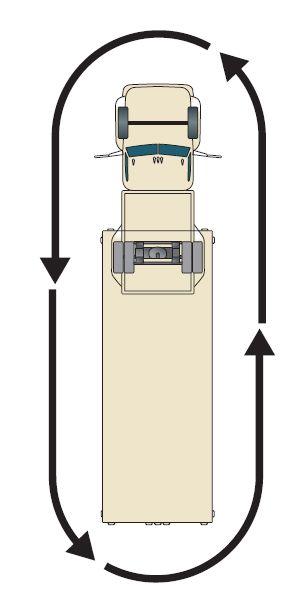 Do a pre-trip inspection. You should conduct an inspection of your truck and trailer at least daily and, when travelling, every time you stop. The inspection includes: checking under the hood, checking gauges in the cab, walking around the truck and trailer to check lights, tire pressure and mechanical components, making sure boats and other items on travel trailers are securely buckled down. The final step is to pull ahead slowly and check for brake and steering response. ICBC has compiled a detailed list of things to check in their pre trip inspection document.
Realize that speed and weight affect stopping power. Understand what is required of you and your vehicle combination to move and to stop. This includes giving yourself adequate stopping distance and stopping time (at least five seconds between you and vehicle in front of you). As always, inclement weather, construction zones, emergency work, and other unique situations on highways may require you to slow down or even stop with short notice. Be prepared and stay focused.
Keep safety in mind at all times. This is a given for all road trips you take but staying safe while travelling with your trailer ensures your journey will end well for everyone. A few things to remember:

Passengers are never allowed to travel in the trailer.
Propane appliances should be completely closed during travel and equipped with detectors to alert you of a leak.
Carry a fire extinguisher on board in case of fire.
Make sure water valves are closed, power lines are disconnected and all vents and awnings are completely closed before you take off.
Make sure ATVs and boats are properly secured to the trailer.
Regular vehicle maintenance is another important part of travelling with or without a recreational trailer; keeping your pride and joy road ready will ensure you have a safe and enjoyable trip.

Refresh yourself on the rules of the road. It's always a good time to refresh your knowledge of BC road signs. Take this practice test.
Bonus Tip!
We regularly hear from travellers outside BC asking if they can legally pull a third trailer behind their fifth wheel in our province. Three Vehicle Combinations are NOT legal in BC, due to the unstable handling that results from this combination. The BC Commercial Transport Act Regulations (CTAR) covers this in more detail under section 7.18, It's also prohibited under Division 19.02 (3) (a) of the MVAR and additional information can be found in Section 5.4 of the Commercial Transport Procedures Manual, but that is getting into the weeds.  If you plan on traveling outside of your home province or state, we encourage you to know the law before you go – we'd hate to have to spoil your vacation plans.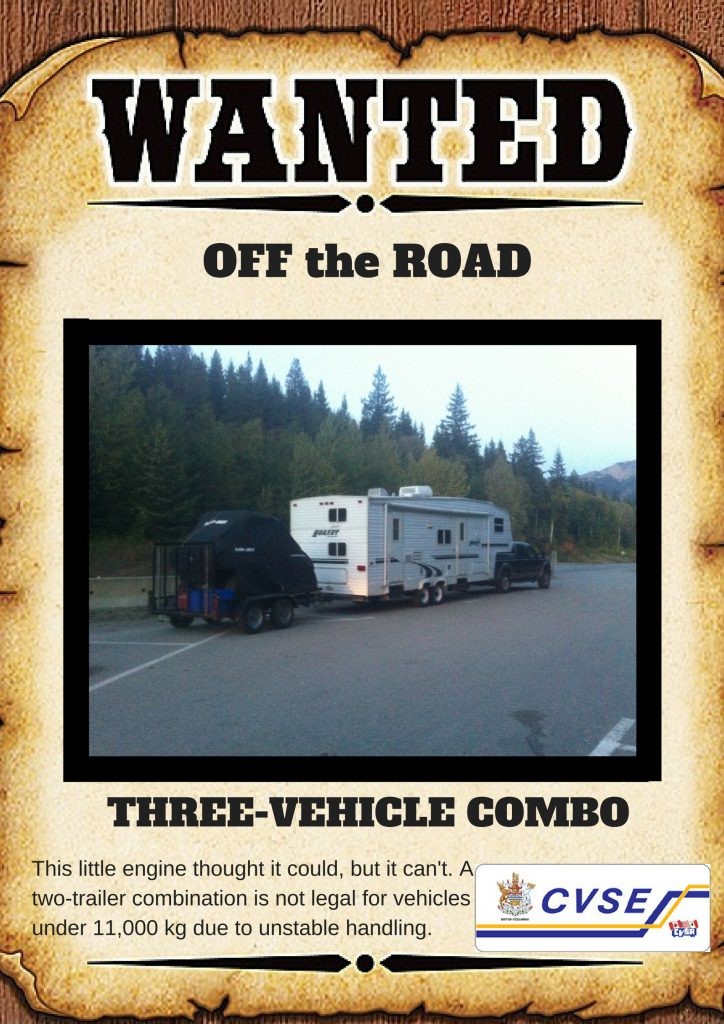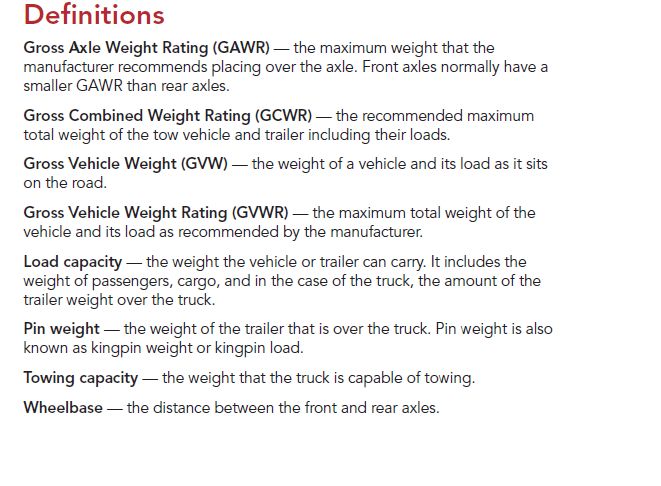 Now that you know the basics rules of the road for recreational trailers, you are ready to make the move to good times ahead.  If you have a question about your configuration – contact the CVSE directly at CVSEgeneralinquiry@gov.bc.ca
If you found this article interesting, you might want to check out some of our others here:
Happy and safe trails to you!