When the Commercial Vehicle Safety Enforcement (CVSE) team shared a blog and video on the eight steps to installing winter tire chains on a passenger vehicle the video became one of our most popular, with about 60,000 views by you. Thanks for that.
Hopefully, you find this one about how to chain up a commercial vehicle as useful as the first video.
A couple of Shift into Winter reminders:
Always read and follow manufacturer's directions
Only install traction devices suited to your vehicle
Ensure the chains fit and practice installing them prior to driving
If you're not so much into the moving pictures, here are a couple of infographics that you may find useful.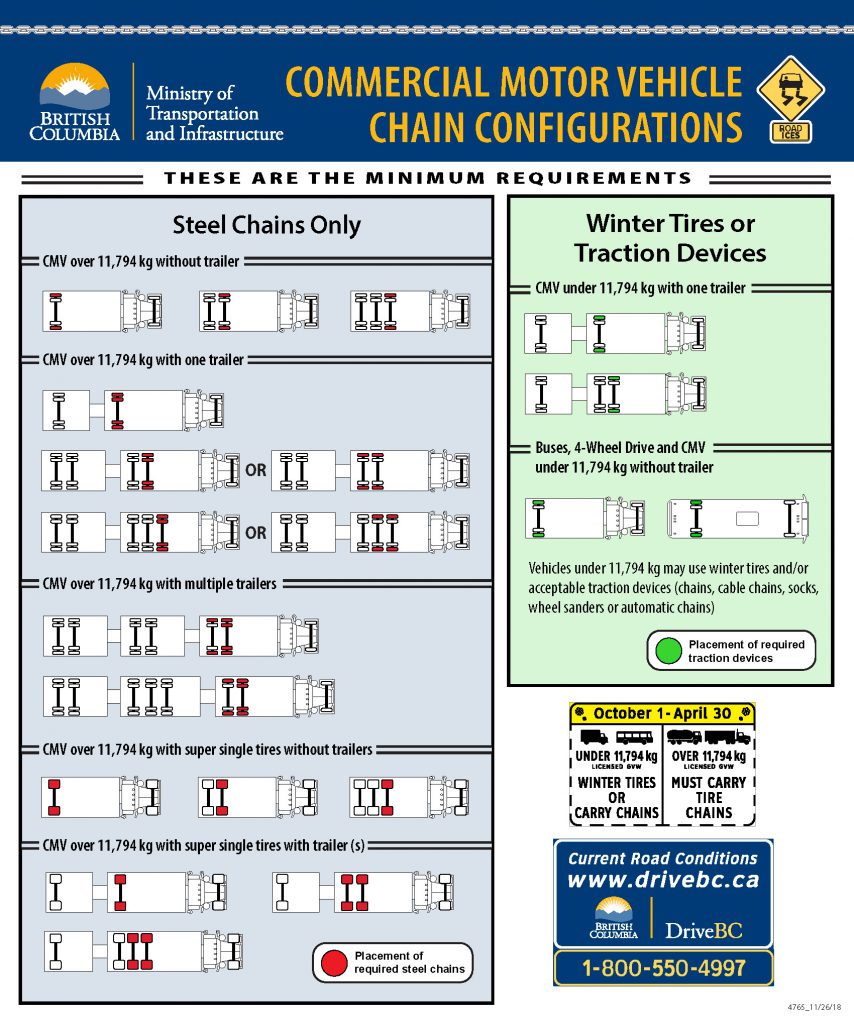 Share this page: