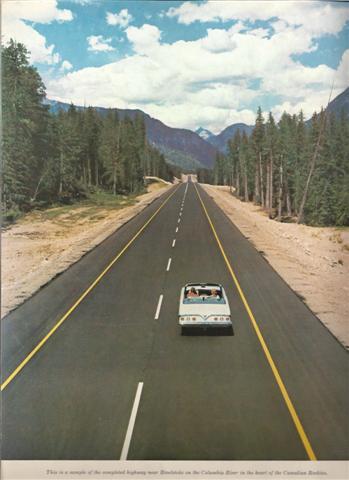 Headline Reads: "Strawberries Roll Through Rogers Pass" A Guest Blog Post Courtesy of Prepared by Parks Canada
In 1962, Canadians celebrated the grand opening of the Trans-Canada Highway after the final stretch through Rogers Pass was finally complete. Mr. A.D. Booth, a truck driver from Salmon Arm B.C., was one of the first to drive the "spectacular new road" when he transported 264 crates of sun-sweet strawberries to eager Calgary fruit buyers. Before the highway was complete, goods like strawberries took three days to travel by rail, so getting fresh B.C. fruit to Calgary markets was a true market achievement.
At that time, the Trans-Canada Highway was the world's longest national highway (7,821 kilometres). It was built over some of the world's most treacherous terrain, took about 20 years to build and cost approximately $1 billion.
The highway brought many improvements. Goods and services could move more quickly between B.C. and Alberta, travelers were able to explore Glacier National Park at their leisure by motor vehicle and Canadian families and friends spread from coast to coast could visit each other in their own vehicles. This "ribbon of highway" connected Canadians in every province in Canada, from the Atlantic to the Pacific.

This great accomplishment was celebrated twice: first by a provincial event on July 30th, 1962 and then by the federal government on September 3rd.

During its inaugural summer, the Trans-Canada Highway was greatly enjoyed by motorists, transport operators, strawberry lovers, national park explorers, and even BBC reporters. But the first winter season of the new corridor loomed, with the legendary ice, snows and avalanche risks of Rogers Pass.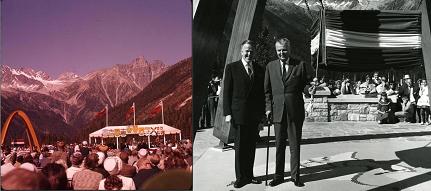 The new Trans-Canada Highway crossed the steep mountains and deep valleys of Rogers Pass in Glacier National Park. A.B. Rogers first came upon the pass for the Canadian Pacific Railway in 1882 but the rail line through the pass was abandoned in 1916 when a tunnel was constructed to avoid the heavy snowfall and deadly avalanches. The Trans-Canada Highway followed the route of the abandoned rails over the pass and in the footsteps of one of Canada's most tragic avalanche histories.
But much had changed since 1916. This time, Parks Canada and the Canadian Forces were ready with a team of snow avalanche forecasters and Howitzer gunners ready to control when and where avalanches would come to the new highway by shooting them down. They also built static defenses like snowsheds, tunnel-like structures that allow avalanches to pass over the highway. For more than 50 years, Parks Canada and the Canadian Forces have operated the world's largest mobile avalanche control program, keeping motorists safe when travelling on the Trans-Canada Highway in winter.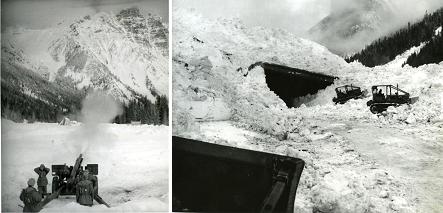 So, whether it's moving goods – including BC's legendary summer strawberries – across one of Western Canada's busiest and most important trade corridors, visiting Glacier National Park, or travelling through Rogers Pass, the Trans-Canada Highway remains an important link for Canadians. Today more than 4 million people per year travel the Trans-Canada Highway through Glacier National Park and Rogers Pass National Historic Site. The Trans-Canada lives up to its reputation for scenic views as it weaves spectacularly through Glacier National Park, home to some of the most beautiful protected mountainous terrain in British Columbia.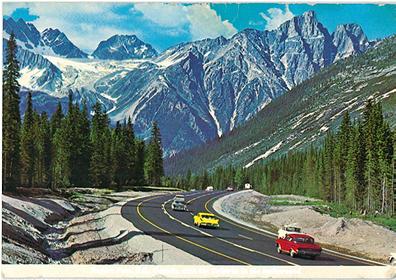 Share this page: