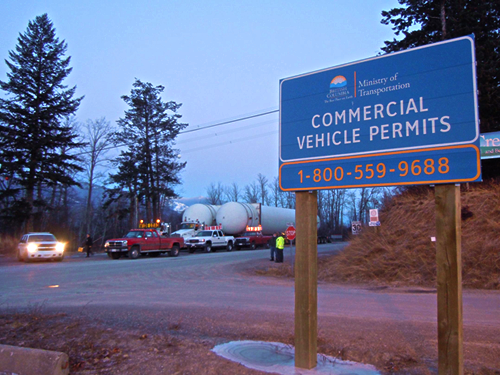 Are you planning on hauling a large load in B.C.? Do you need a permit but don't know where to go? Well look no further, we have your answer!
Our Provincial Permit Centre is a one-stop shop for all your hauling permit needs. Through their website, you can get:
Single Trip permits, Overweight/Oversize permits
Single Trip, Non-Resident permits
Term Oversize permits
Motive Fuel User permits
Applying for permits online saves you time and money, and all it takes is a simple, one-time registration. Just go to the registration page and click the Online Permits Registration form link.
To complete the process, you'll need:
An ICBC Client Number
A valid Business BCeID
An email account
A phone number
If you don't have an ICBC Client Number, you can call the BC Provincial Permit Centre at 1-800-559-9688 to get one. And if you're missing a BCeID, you can get one here: https://www.bceid.ca. Once you've signed up, you can get your permits 24-hours a day, seven days a week.
If you have any questions about online permits, or you can't find the one you need, Provincial Permit Centre staff are happy to help. You can contact them using the number above from 5:00 a.m. to 10:00 p.m. The office is staffed seven days a week and is open most statutory holidays.
There is also a convenient brochure available for print and reference.
The Provincial Permit Centre – permits made easy!