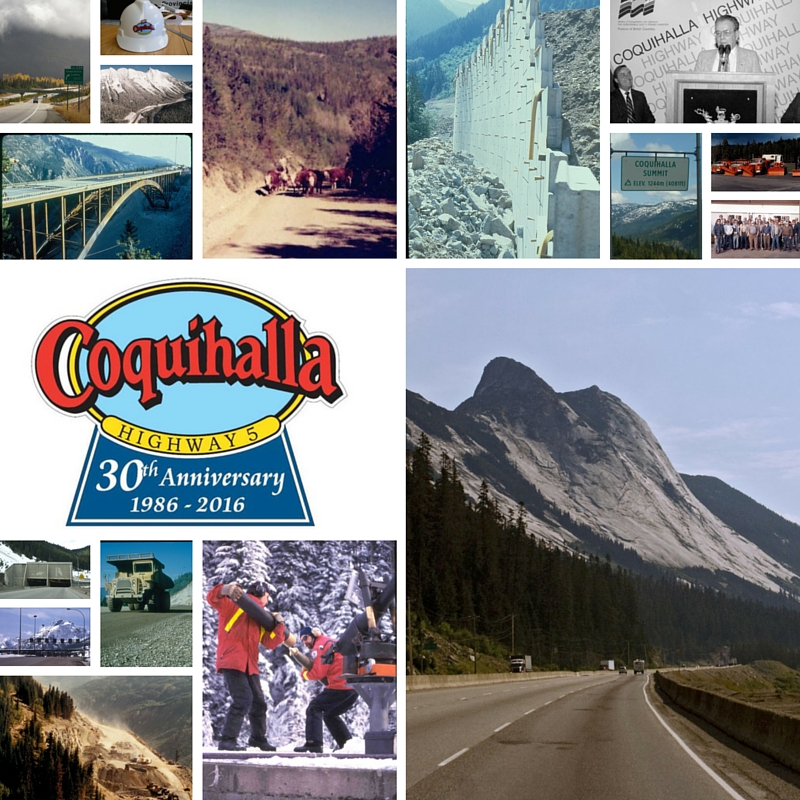 The Coquihalla is 30+!
To celebrate this anniversary, we've collected images, videos and stories recounting the amazing tale of its construction and the impact this famous route has had on our lives.
Click on the sign posts below to see more.

History
In 1984, construction of the first phase of the Coquihalla Highway began. The highway would eventually provide drivers with a quicker route into the interior from Hope.
The first phase, completed two weeks after the opening of Expo 86, was done in just 20 months. A project of this scale had never been done before in such a short time in North America.
This section of the highway was the longest stretch at 120 kilometres long. To finish on time, over 10,000 people were needed to fill all of the jobs. It was a team effort between the ministry, highway construction companies and engineering firms from around the province that brought everything together for the challenge.
Along with the second and third phases, which linked Merritt to Kamloops and to Peachland respectively, overall travel time was reduced, opening up the coastal communities to the interior of B.C.
Share this page: