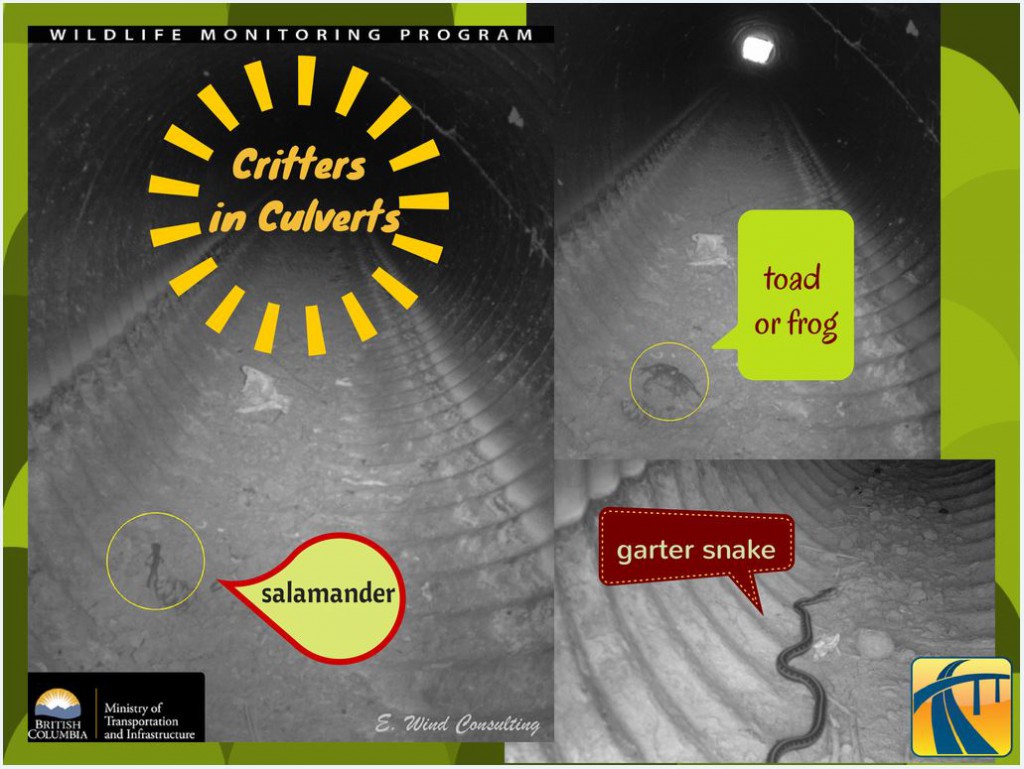 If you were an amphibian or reptile, what kind of culvert would you choose to cross under the highway?
For us, it's an important question because the Ministry of Transportation and Infrastructure wants these critters to use culverts as tunnels, to move safely below highways. We really don't want them risking their necks (though it's difficult to identify the neck on a snake or frog) by crossing over pavement.
So, we're testing two kinds of culverts in the Nanaimo area, to see which passage is preferred. The different designs affect the temperature, light and humidity of each culvert's interior. To find out which culvert the creatures – those like toads, turtles, salamanders, snakes and newts – choose, we're using cameras to capture their travels.
Check out this video and see if you can guess how many toadlets travelled through one culvert in 17 hours. (Hint: it's a lot!)
Stay tuned for the findings on which passage is more welcoming to our web-footed and scaly friends. In the meantime, here's some other ways we're working on wildlife safety along B.C. highways.
TranBC Trivia – Did you know there are about 180,735 culverts (plus 669 culverts wider than three metres in diameter) below provincial highways?
Share this page: