True, winter hazards such as black ice and blinding flurries don't care whether you're a rookie trucker or a seasoned veteran. They still hit, hit hard, and often without warning.
But there are smart winter driving techniques that come naturally with notching more and more hours on the road. That's why we put the call out to our trucker Twitter followers and Facebook "likers" to send winter safety advice to help all those newbie truckers out there make the shift into winter.
We asked:

Here's some of what you had to say:

We were pleased to get Facebook responses from, not only truckers, but also family and friends of truckers.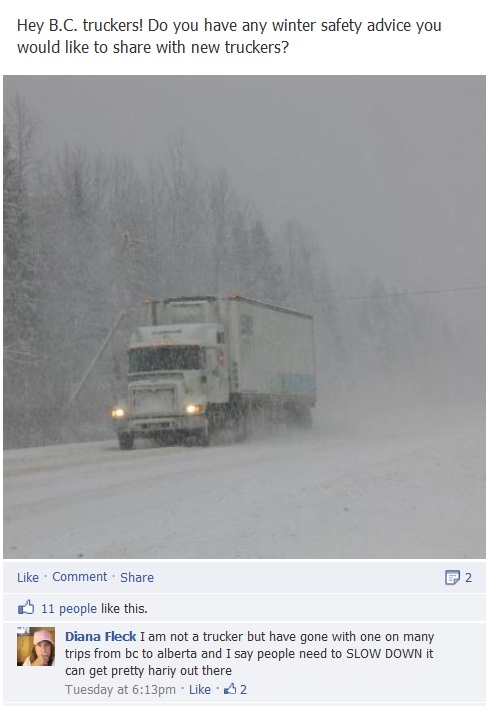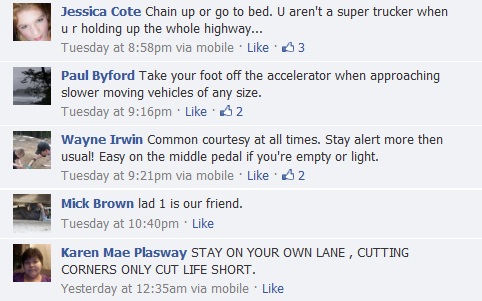 There are some good words of winter wisdom here. Keen to learn more? The Winter Driving Safety Alliance put together a list of commercial trucking resources that includes winter driving safety topics specifically for truckers. Check it out – even if driving a big rig through snow storms seems like old hat. Everyone could use a refresher once in a while.
Share this page: