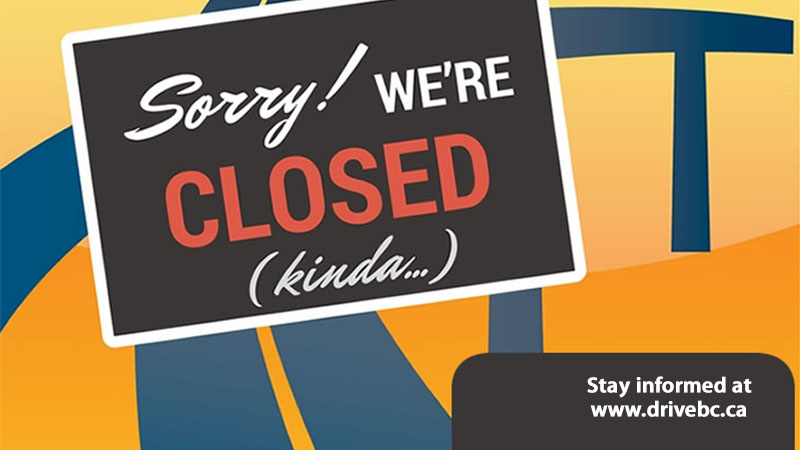 It's election time, and that means you'll be seeing a big change here at TranBC.
As of today – September 21, 2020 – we'll be going dark.
Ok, not totally dark, but we will be dimming the lights a bit.
Why? Well, we're a non-partisan government organization. That means during the election, we can't say or do anything that could possibly be seen as political advertising.
And it's not just us. In fact, all government-related advertising, communications, Internet and social media activities will be limited to health and safety of the public and answering questions from the public related to services.
Some background: Monday, September 21, 2020 marks the start of the provincial election or writ period. As a result, government will be restricting public communication, including web and social media presence to items which are statutory in nature, necessary for health and safety or related to services that remain available to the public during the writ period.
What does that mean for you? First off, DriveBC (www.DriveBC.ca and our DriveBC Twitter accounts) are unaffected, so you'll still be able to get the information you need there.
Also, if anything comes up that involves your safety, you can bet we'll be posting about it and keeping you informed through the usual channels. And if you have a question for us, we can still respond to you. That's the good news.
The bad news is we won't be publishing any new blogs or other such content until there's a newly elected and formalized government.
Fortunately, it won't be for much longer. Once the government is formed, we'll be back, and we're already looking forward to sharing our stories with you and keeping you informed about what we're doing in your community.
If you have any questions on the election period and how it impacts government, please contact Elections BC, they're also on Facebook and Twitter.
Keep in touch, and we look forward to sharing more blogs and other content soon.