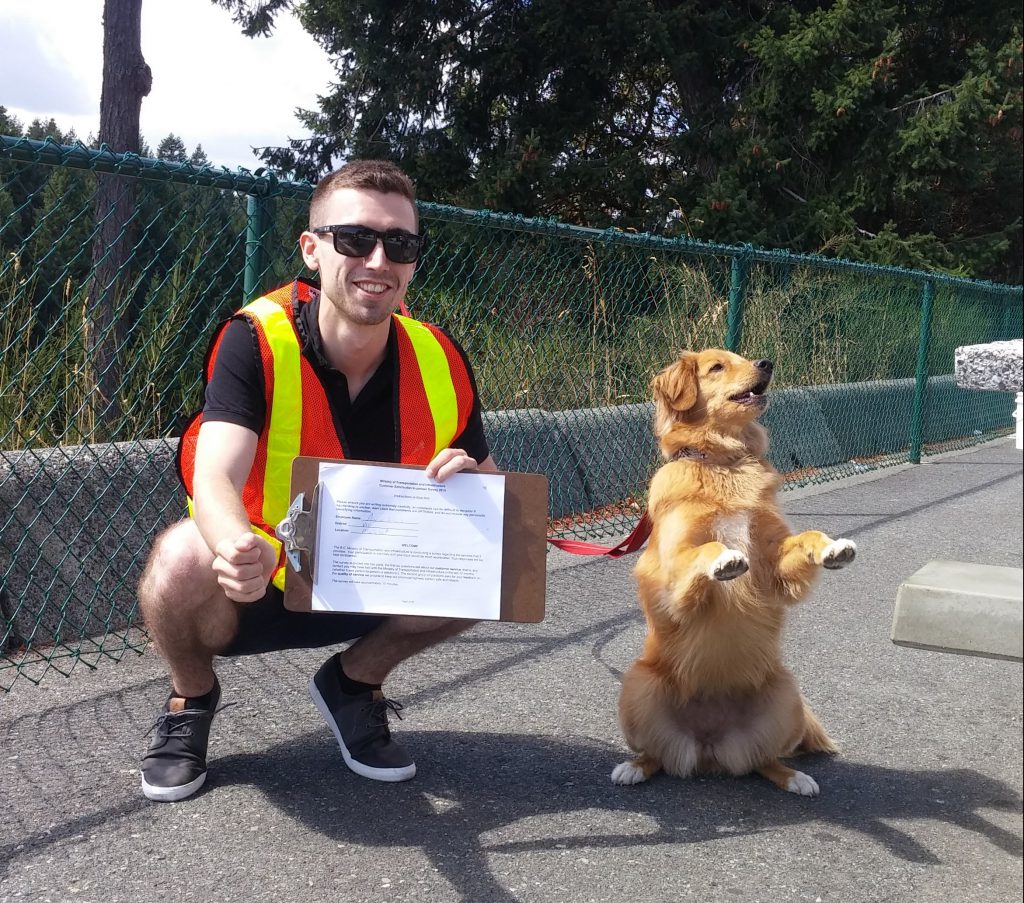 Customer service is a major part of what we do at the Ministry of Transportation and Infrastructure. From maintaining highways to handling development approvals, our goal is to provide the best service we can.
Of course, there's always room for improvement. That's why we're asking you to help make us better by taking our 16th annual Customer Satisfaction Survey, open from June 28 to Sept. 3, 2019.
Last year, we received more than 3,800 responses from folks across the province, including face-to-face interviews with district staff. We learned a lot about what matters to you, including:
Highway signage and line markings
Cycling infrastructure
Commercial vehicle safety and enforcement
Traffic management
Rest areas
DriveBC webcams… and more
This year's survey builds upon previous years, and includes opportunities for respondents to provide feedback on their customer service experience if they have interacted with the ministry in the last 12 months. 

Your written feedback provides a wealth of information and like previous years, the survey continues to include an open comment section for you to share more detailed thoughts on the ministry's services.
We're sending the survey directly to stakeholders and others that we have worked with over the past year, so keep an eye on your email inbox for an invitation to complete the survey. Or, take the online survey now – it is open to everybody and takes about 10 minutes. Additionally, our district staff will be conducting the survey in-person over the summer – you may just spot us at a rest stop during your travels! If so, feel free to stop by and say "hi".
Help us focus our efforts on what matters most to you. What do we need to improve on? What are we doing right? You tell us.
Share this page: