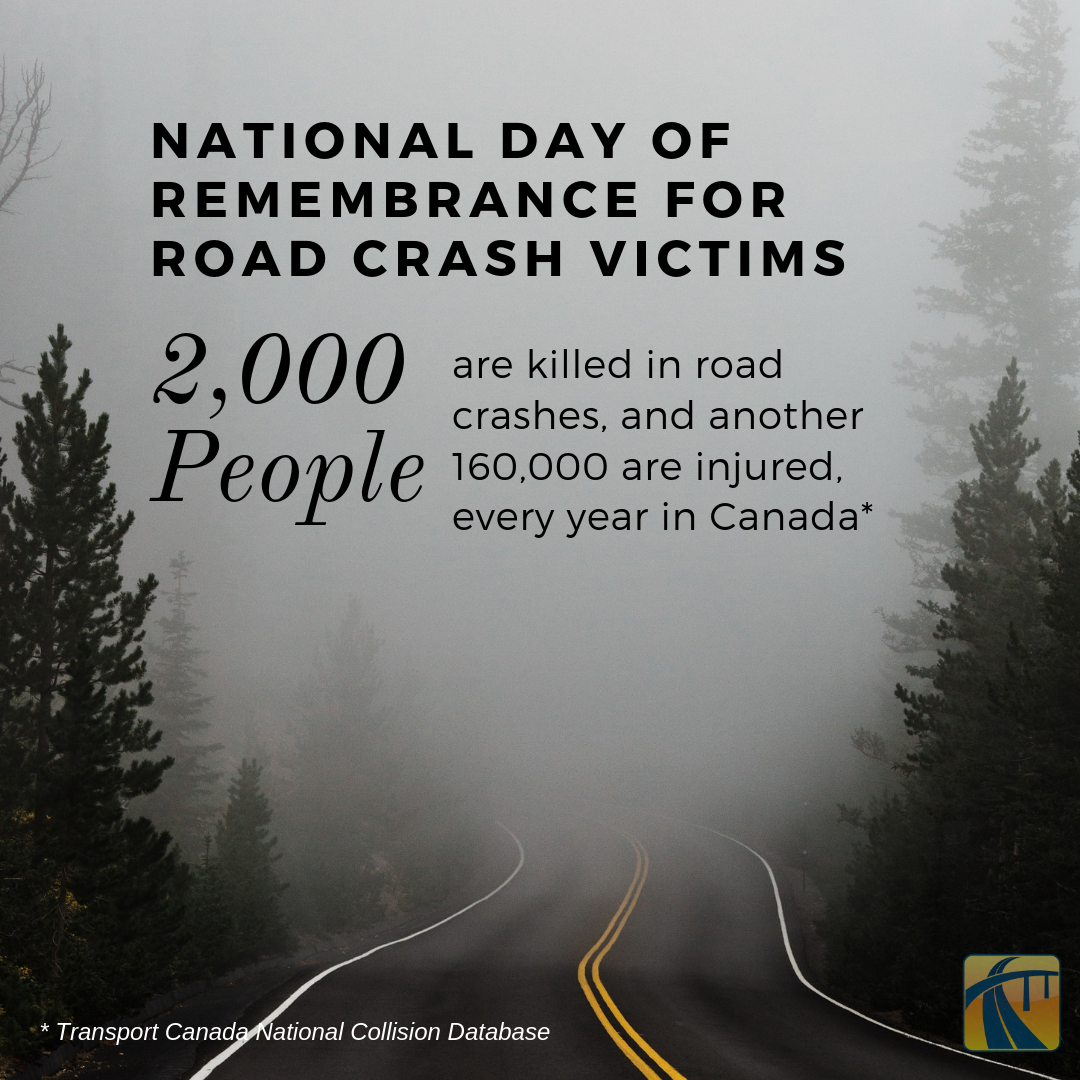 re-mem-brance (ri-mem-'br-ens)
noun.   
the act or process of remembering
the state of being remembered
Today (Nov. 21) is National Day of Remembrance for Road Crash Victims in Canada– a day set aside to remember those killed or seriously injured on Canadian roads. It's also a time to consider the victims' friends and families who are left struggling with the sudden loss of people they love.
We choose not to use the word "accident" because these crashes are more often than not avoidable. Our number one priority here at the Ministry of Transportation and Infrastructure is to help people travel safely. Campaigns such as Shift into Winter and Cone Zone BC highlight the responsibilities we take on whenever we get behind the wheel. And our traveller information system, DriveBC, provides valuable insight into road conditions and events, so you can make educated decisions about travelling.
Now, road safety education is definitely valuable. But perhaps more impactful is hearing the personal stories of those who have experienced, and still experience, the grief associated with losing a loved one in a vehicle collision. There is the opportunity to gather in remembrance in Kelowna today as part of the One Crash is Too Many Campaign. >> Event Details

Did you know?
According to Transport Canada, about 2,000 people are killed in road crashes, and another 160,000 are injured every year in Canada.
Alcohol, drugs, speeding, driver distraction, not driving to conditions, fatigue and failure to buckle up are key contributing factors in collisions.
Road safety is a shared responsibility and each of us can take action to make our roads safer.
A couple of reminders for safe driving:
Using a handheld device while driving is against the law in British Columbia, so please LEAVE THE PHONE ALONE on the road; your primary focus while behind the wheel should always be on what is ahead of you.
Driving while under the influence is, as always, strictly prohibited by law and under enforcement.
Speed limits are for IDEAL road conditions. Please adjust your speed accordingly.
By remembering those people affected by road crashes, we are in a better mindset to take on the responsibilities of safe driving practices.