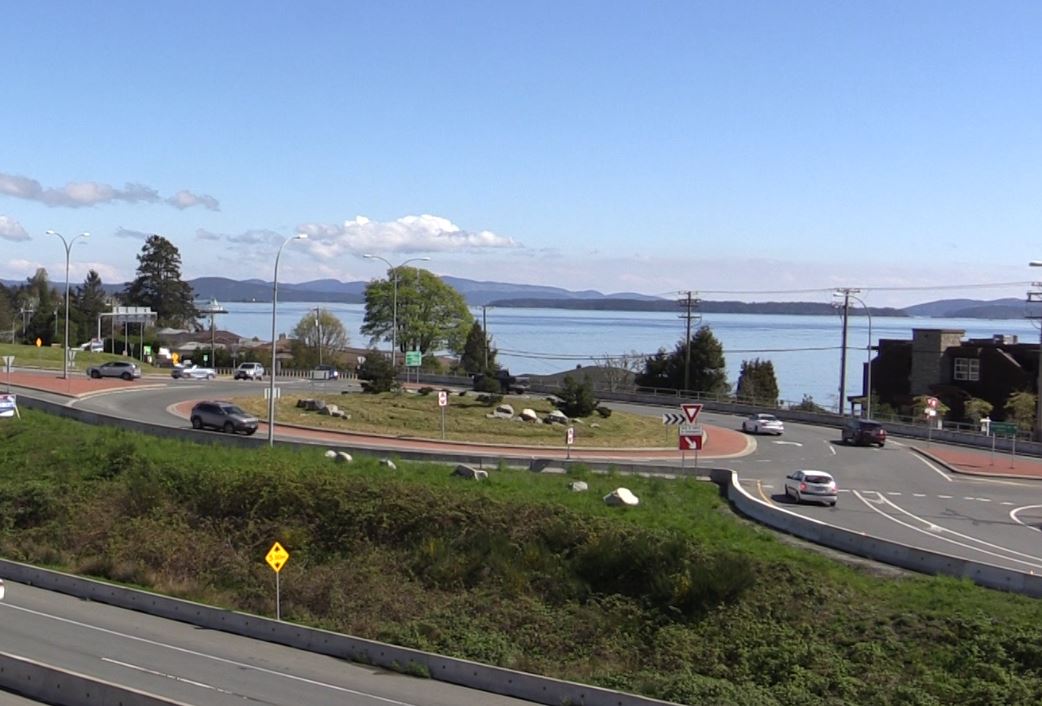 Much like intersections controlled by stop signs or traffic lights, roundabouts are an effective way to safely manage intersecting vehicles and pedestrians going their various ways.
We can all agree using turn signals at stop signs and traffic lights is a simple and straightforward way to let others know where we're going. Turning left? Flick on the left turn signal. Turning right? Activate the right. Going straight? Chill, and wait for your chance to continue on your way.
Safe driving = Great communication.
But for some reason, many drivers in British Columbia seem to think turn signals don't have a place in roundabouts.
In fact, we recently set up a video camera at a roundabout to capture proof of this bleak, "blinkerless" trend. But if more of us keep sending out the proper signals, the trend is sure to shift.
Let it be known that the Oh Mighty Blinker is actually quite important for alerting other drivers of your intentions while travelling roundabouts.
Signalling in roundabouts can be summarized like this:
When entering roundabout: activate signal corresponding with the exit you plan on taking.
First exit (typically a right turn) = right turn signal
Second exit (typically going straight through roundabout) = No signal
Third exit (typically a left turn) = left turn signal
When exiting roundabout: activate right turn signal
Look at it like this: A roundabout is essentially a four-way intersection with a rotary traffic island in the middle. Signalling where you intend to go, and when you exit, is best practice. These rules are consistent with other countries, such as the United Kingdom, where roundabouts have been used for decades to improve safety and traffic flow.
Why is signalling in roundabouts so important?
Turn signals allow drivers entering the roundabout to better determine a safe opportunity to proceed. They also warn drivers already in the roundabout – those following behind, for example – when they can expect the vehicle ahead of them to slow down and turn off.
Let's all agree to flick the switch for roundabouts.