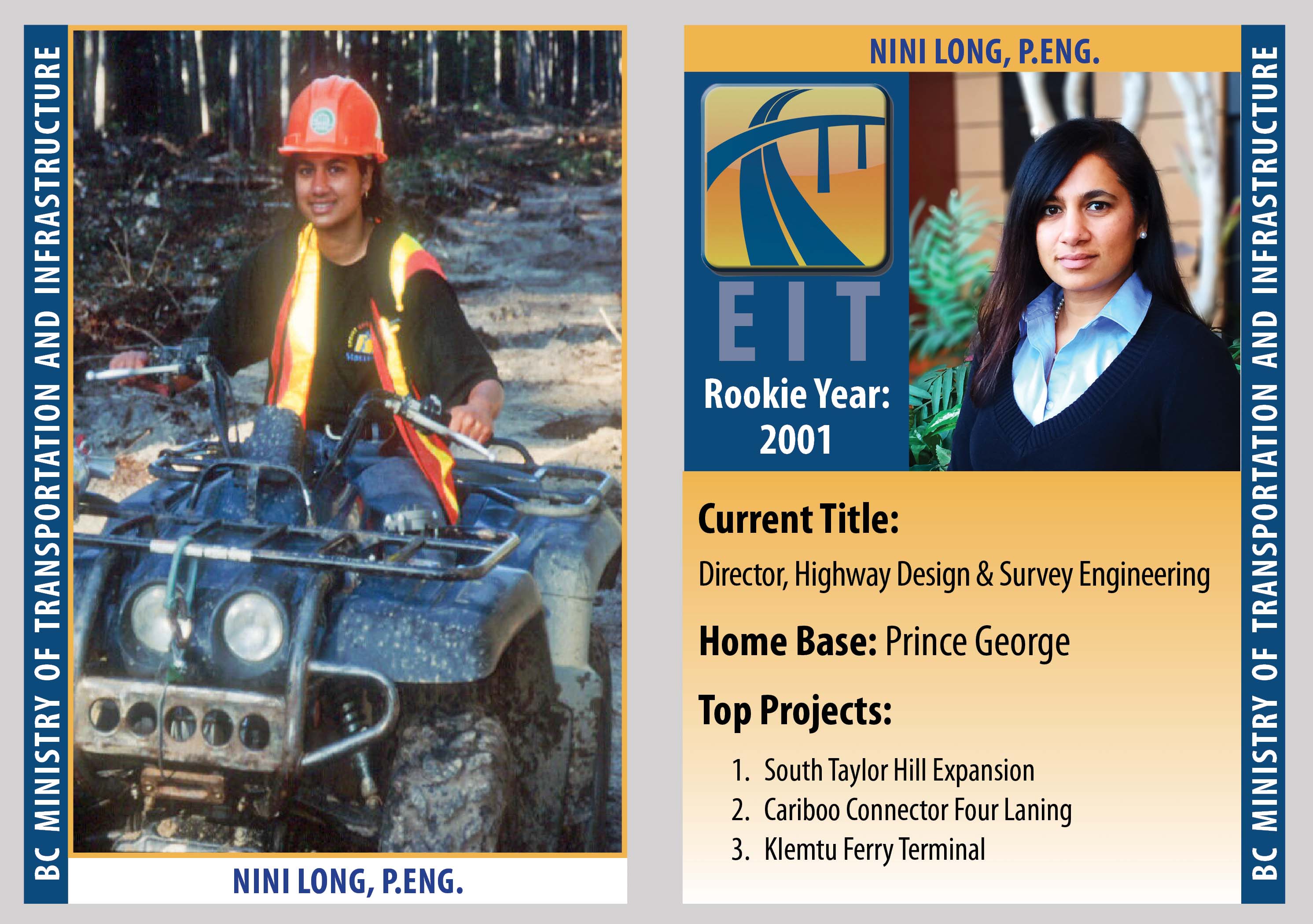 The number one question we get about our Engineer-in-Training/Geoscientist-in-Training Program (EIT) and Transportation-Entry-Level Program (TELP) is…
"What kinds of projects do graduates end up working on throughout their career with the ministry?"
The engineers and technicians who joined us through these programs have gone on to do some pretty amazing things. Their career paths are diverse, and have taken them to all corners of the province.
We consider them "transportation all-stars," so we decided to answer this popular question for potential EITs and TELPs by creating a few collectable cards showing the backgrounds of some current employees who joined us through the programs. Kind of like hockey cards.
OK, they may stickhandle assignments differently than Sidney Crosby (although we do feature a "Crosby" who is a former TELP). They are, however, extremely talented and very good at what they do. Allow us to introduce you to…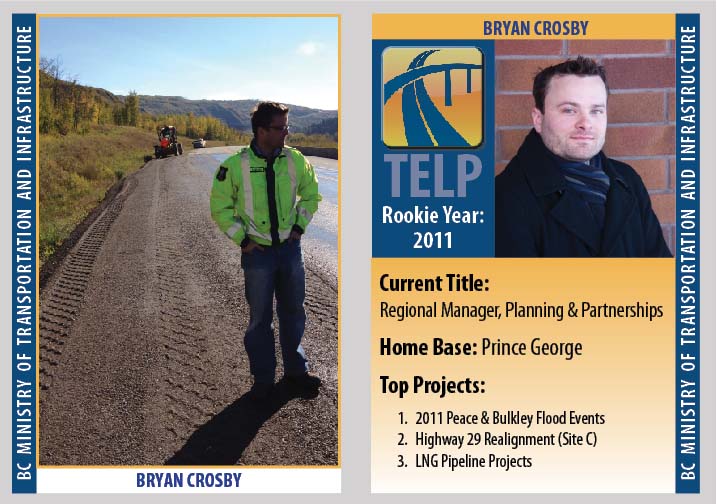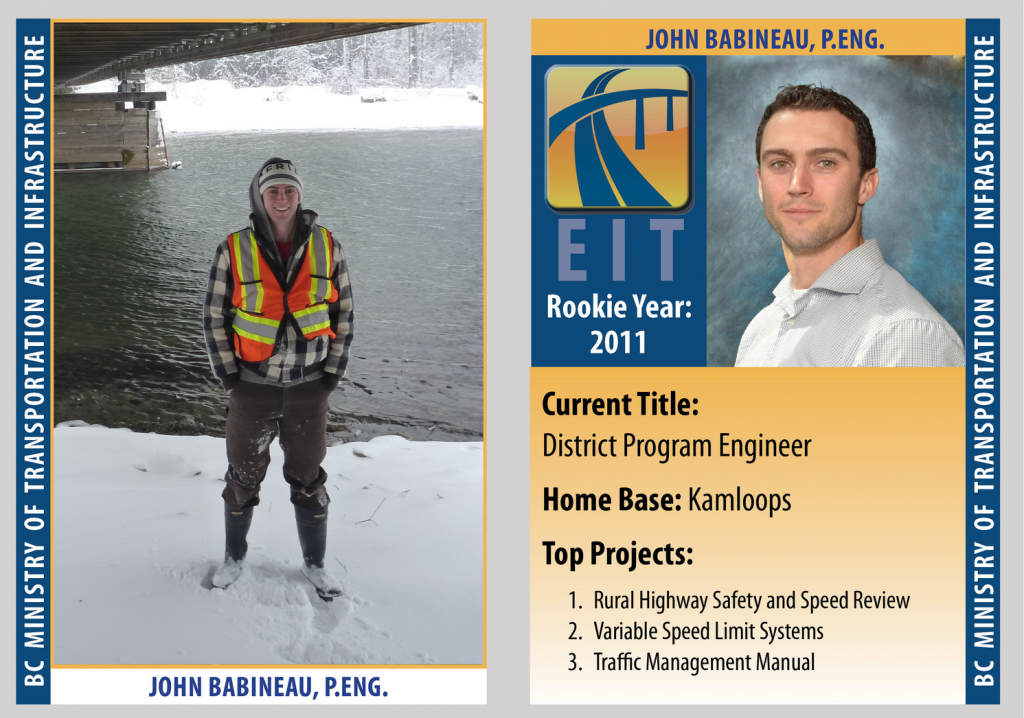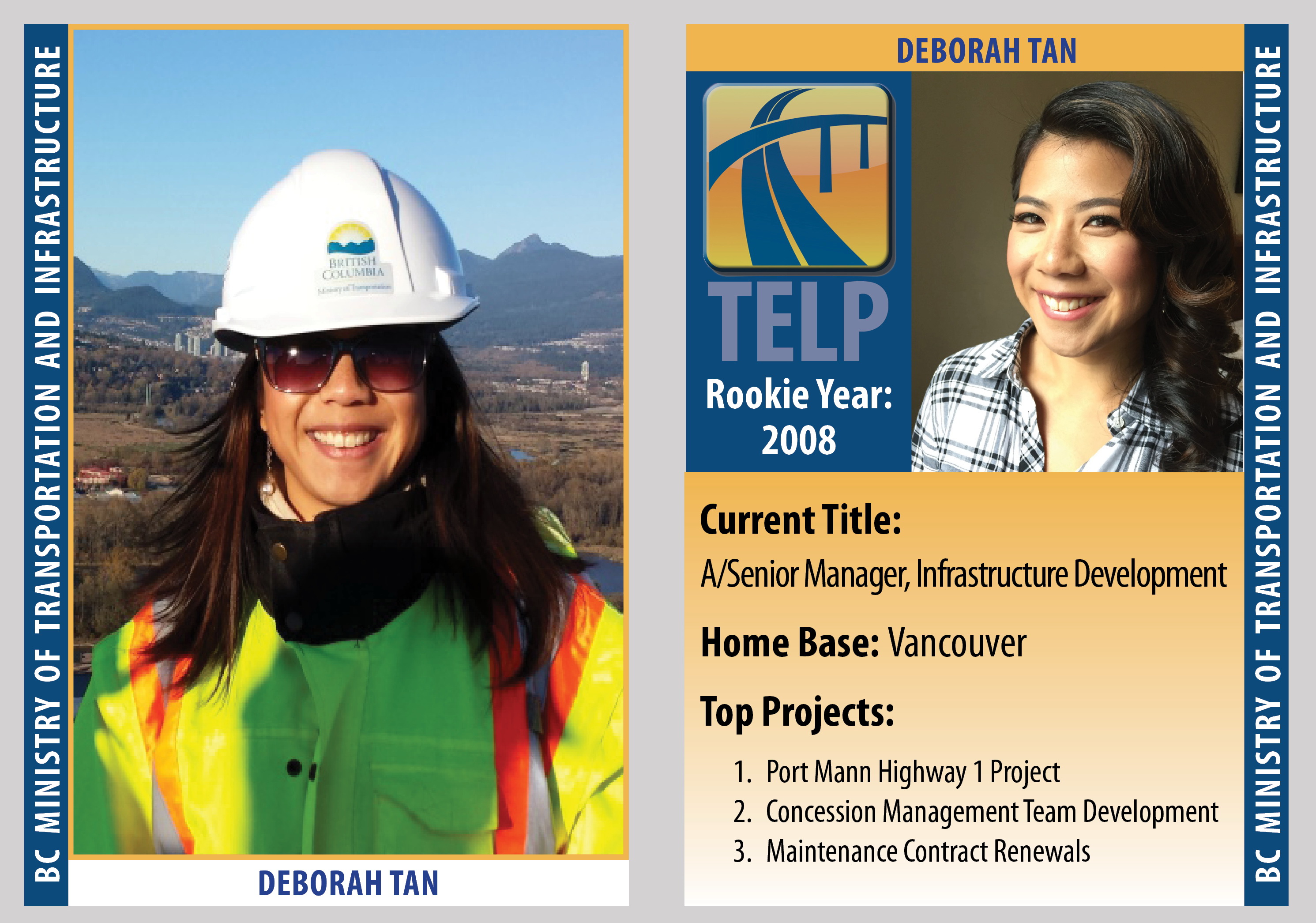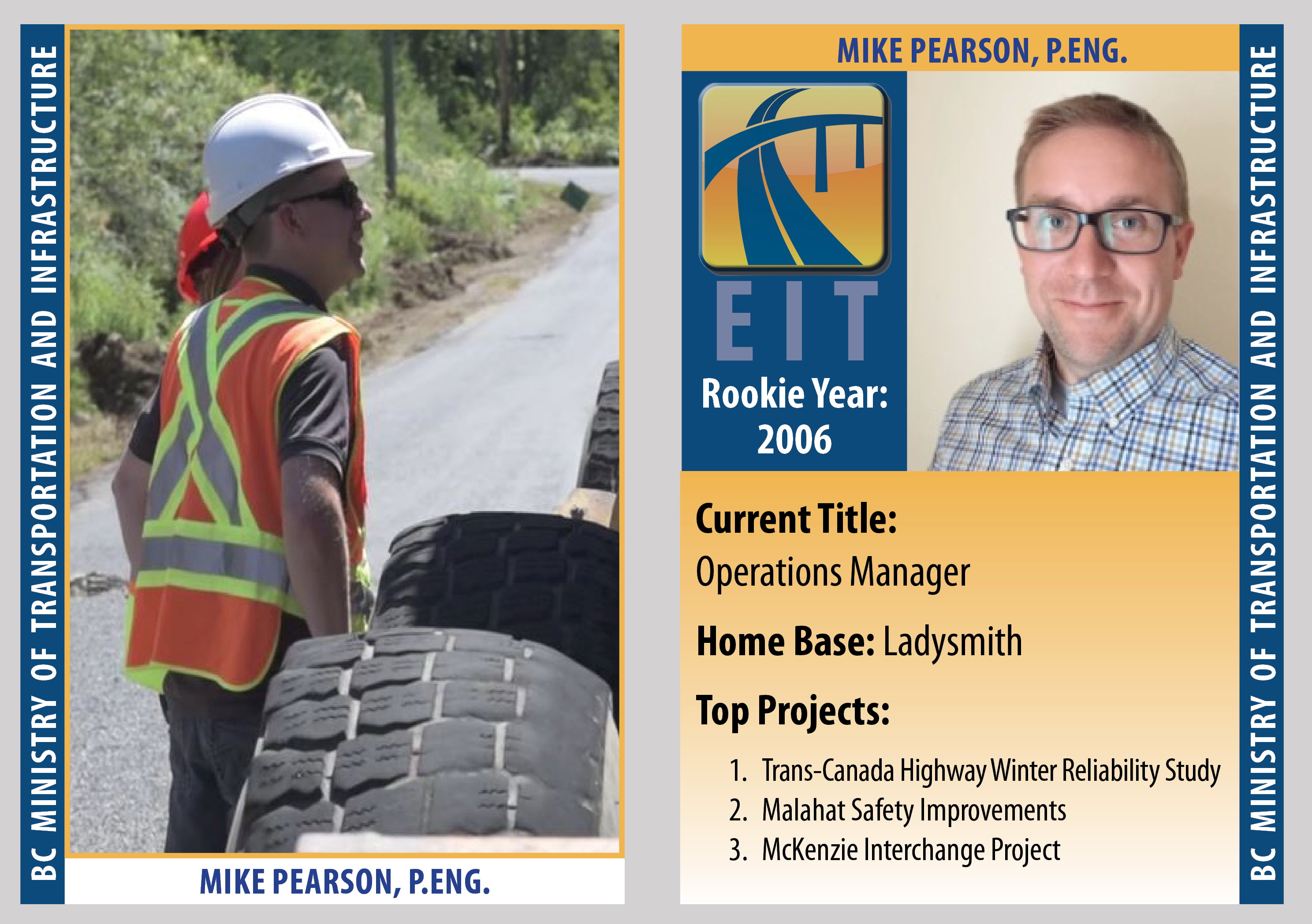 So there's your answer: the EIT and TELP programs offer valuable work experience on key projects and often lead to prominent positions within the ministry. Best thing is… getting there is part of the fun.
Are you a recent graduate (within the past five years) for TELP or a recent graduate (within the past five years) for EIT ? You could become the next "transportation all-star."
Learn more about EIT job postings
Learn more about TELP job postings
Share this page: