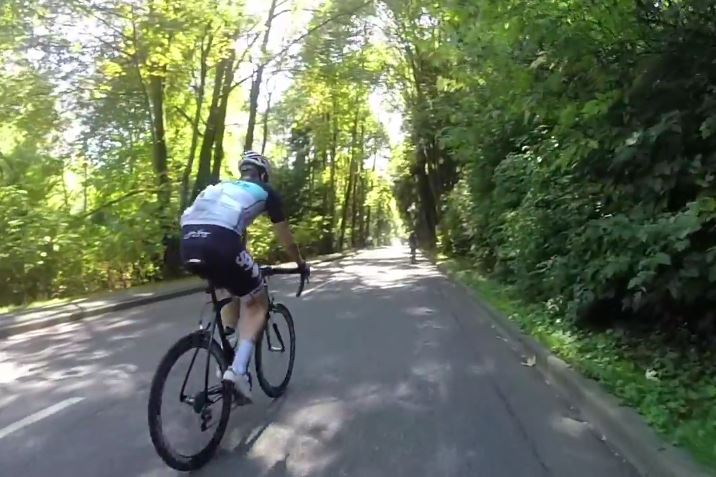 Crews are busy turning Stanley Park Causeway into a safer, more enjoyable route for people to walk and bike.
In the meantime, you have a couple options – to detour or not to detour? That is the question (for cyclists, mostly).
Stay on the Stanley Park Causeway cycle paths – northbound and southbound are open for use; however, you may experience short delays from construction. If you choose to use the causeway, please obey all construction signs and traffic control personnel.
You can avoid construction areas by cycling the Stanley Park detour routes. Both northbound and southbound detours are well signed.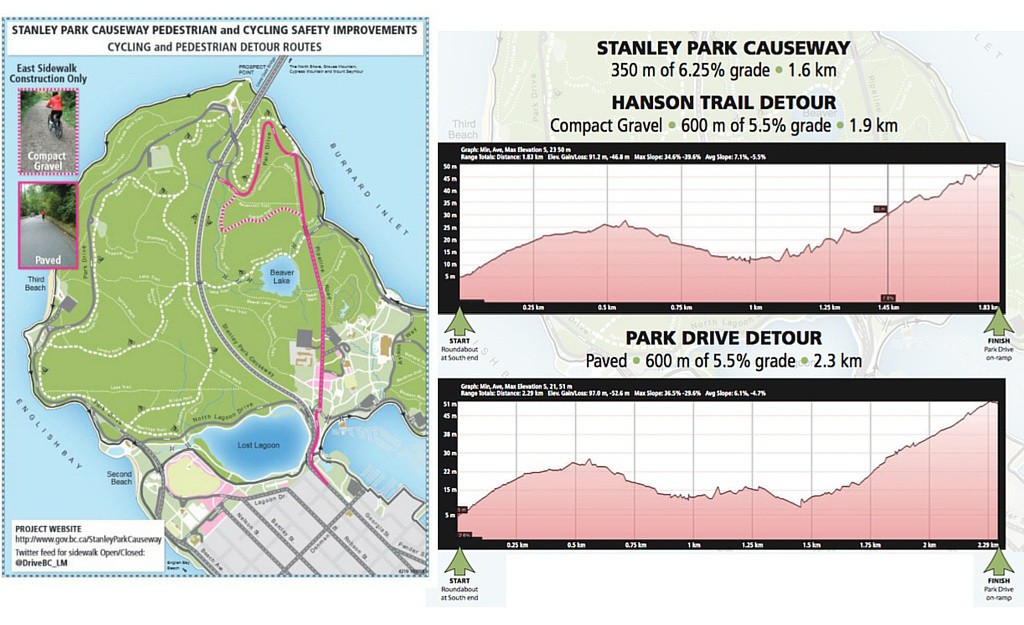 To give you a better idea what the detour routes are like, we put together this short video. Sorry, no extreme POV footage of dirt jumps or canyon gaps here. But it is useful for those deciding which route to choose: the gravel Hanson Trail or the paved Park Drive.
Happy pedalling! We expect work to be completed by the end of the year.
Share this page: