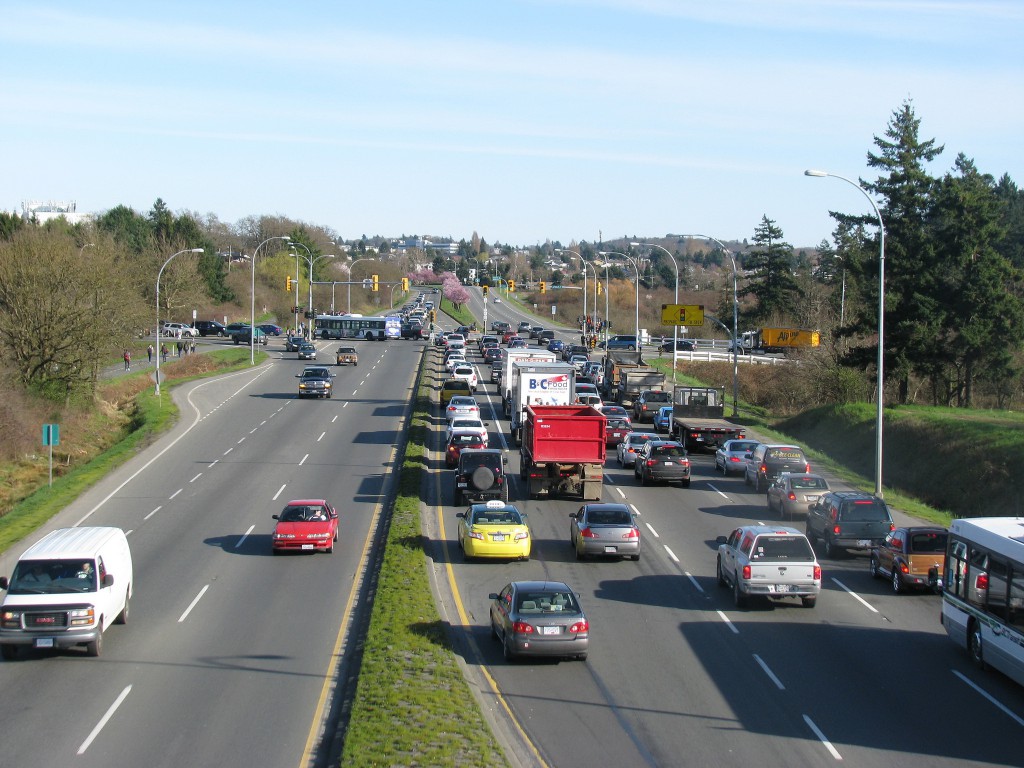 The wait is over – idle no more. It's time to get moving on the McKenzie Interchange Project.
The planning stage starts with you, and a public consultation process focused on collecting your ideas for a new interchange that will relieve what is known as the province's most infamous bottleneck outside of the Lower Mainland.
What now?
Well, a few things are beginning in order to collect public feedback on the design of Victoria's new Highway 1 interchange:
We launched a new website to communicate details of the project as they unfold while receiving your feedback.
The project team is receiving your ideas, concerns and other feedback: mckenzieinterchange@gov.bc.ca
The first public open house is set for November 17 between 3-7 p.m. at St Joseph Worker Parish Hall. On the day of the open house, we'll be posting preliminary concepts to the website for your review.
We're consulting with the public because we want to ensure the final interchange meets your needs. Simple as that. We're also meeting with First Nations, local governments and stakeholders throughout design and construction.
What's happened so far?
We've completed preliminary technical work already, so we have data on things like the depth, type and consistency of the soils and rock in the area. We've also analysed traffic counts and are tracking noise levels to help reduce its impact on nearby homes and schools.
Our engineers are now reviewing the info to help determine what the configuration of the highway should look like.

Meanwhile, we're looking into potentially sensitive ecosystems and species at risk to ensure the project has as little impact to the area as possible. We're also doing archeological fieldwork with First Nations to identify any possible archeological sites.
Of course, it's early in the project. There's a LOT of work to be done before traffic is moving on the McKenzie Interchange. But there's also a lot to look forward to:
Passenger and commercial vehicles will get to where they're going faster.
Public transit will move people more efficiently.
The corridor will be safer.
Less idling will lead to less fuel consumption and emissions.
People who bike and walk in the area will do so more safely.
The project needs workers, which means more jobs.
Please tell us: what does your McKenzie Interchange look like? What are your priorities? Concerns? It all starts here.
Share this page: