It's official. The old Port Mann Bridge has been completely dismantled and demolition work is now done. Built in 1964 as a key part of the Trans-Canada Highway, this iconic bridge spanned the Fraser River between Surrey and Coquitlam and served traffic moving in and out of Greater Vancouver for many, many years. Construction of the new 10 lane Port Mann Bridge required dismantling the old bridge, which began in December 2012.
Why Couldn't We Keep the Old Bridge?
The footprint for the new bridge overlapped sections of the old bridge's approach spans, and removing the original crossing was ultimately more cost effective than upgrading and maintaining it. Plans to twin the original crossing with a second five lane bridge were abandoned early in the planning phase in favour of one new 10 lane crossing built to modern earthquake standards.
How Did We Do It?
Sections of the bridge were removed, piece-by-piece, in reverse order to how it was constructed. Crews started with the deck, then the girders on the approaches. Removal of the steel arch finished during the summer of 2015.
All that remains of the original bridge are two concrete pedestals, or footings. One remains on the western tip of Tree Island, and the other on the southern bank of the Fraser River. Both footings were left in place because they help with shoreline stability and provide habitat for fish and wildlife. Materials from the original bridge were recycled, including more than 18,000 tonnes of structural steel.
To celebrate the official passing of the old and the beginning of the new, we collected some images of the conceptualization and construction of the old bridge below.
Do you have any questions about the old or new bridge? Connect with us below or find us on Twitter or
Facebook.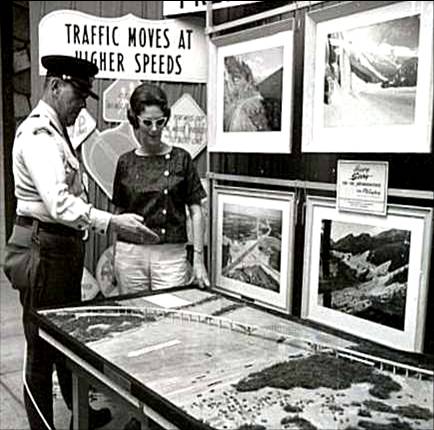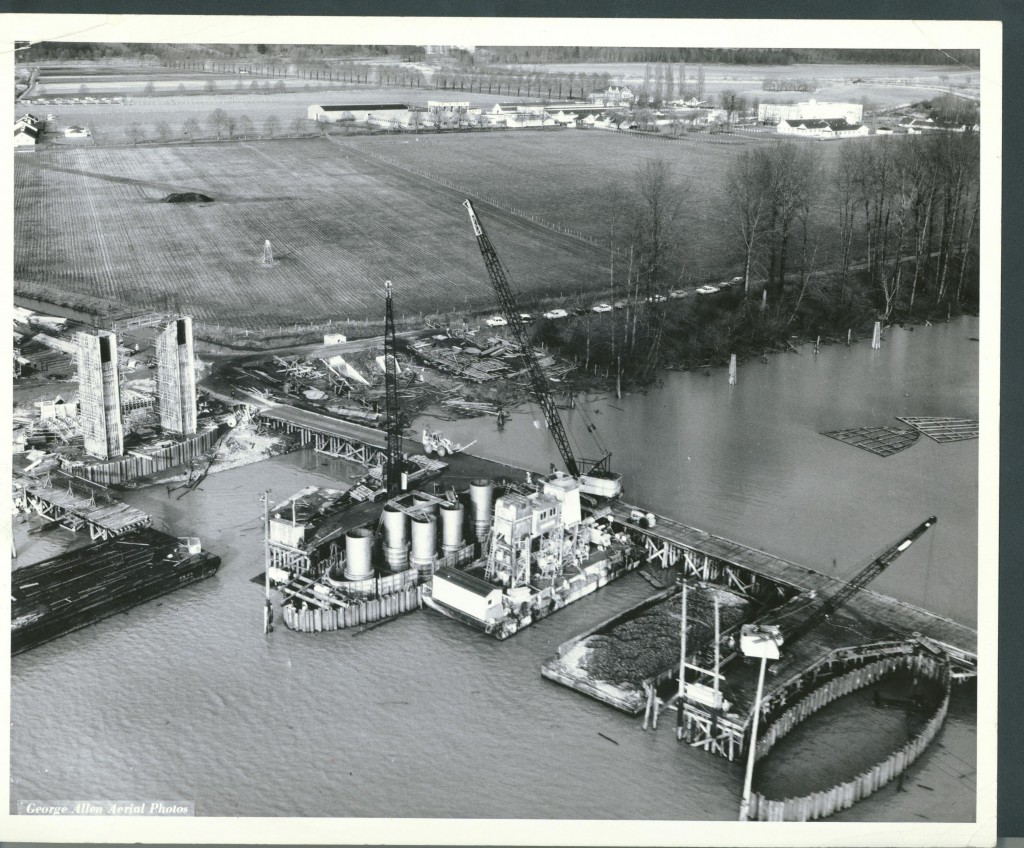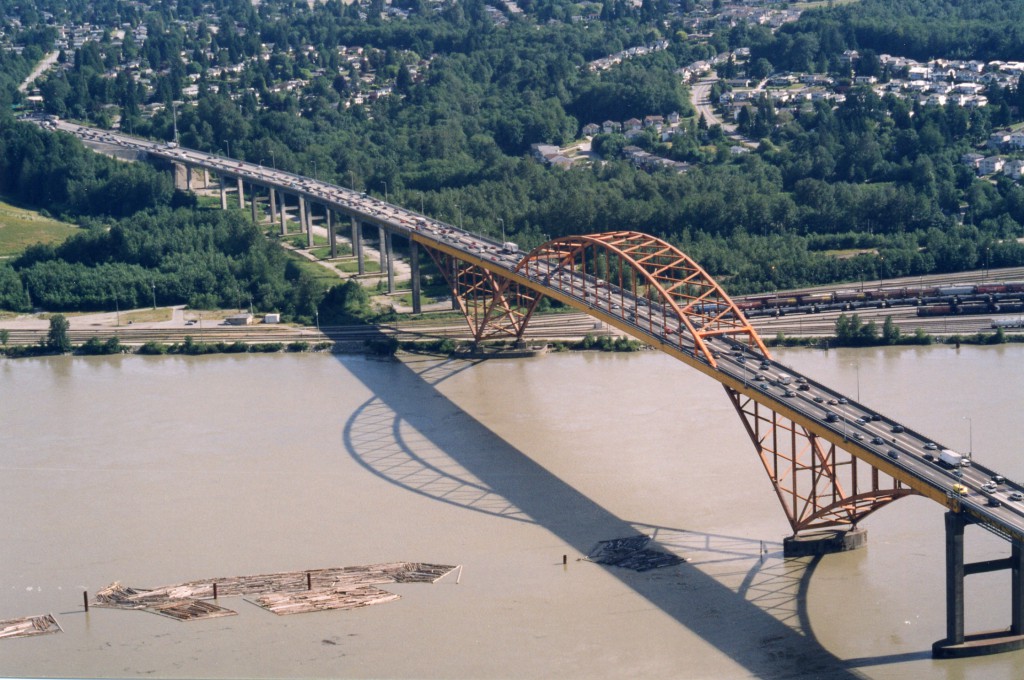 Share this page: