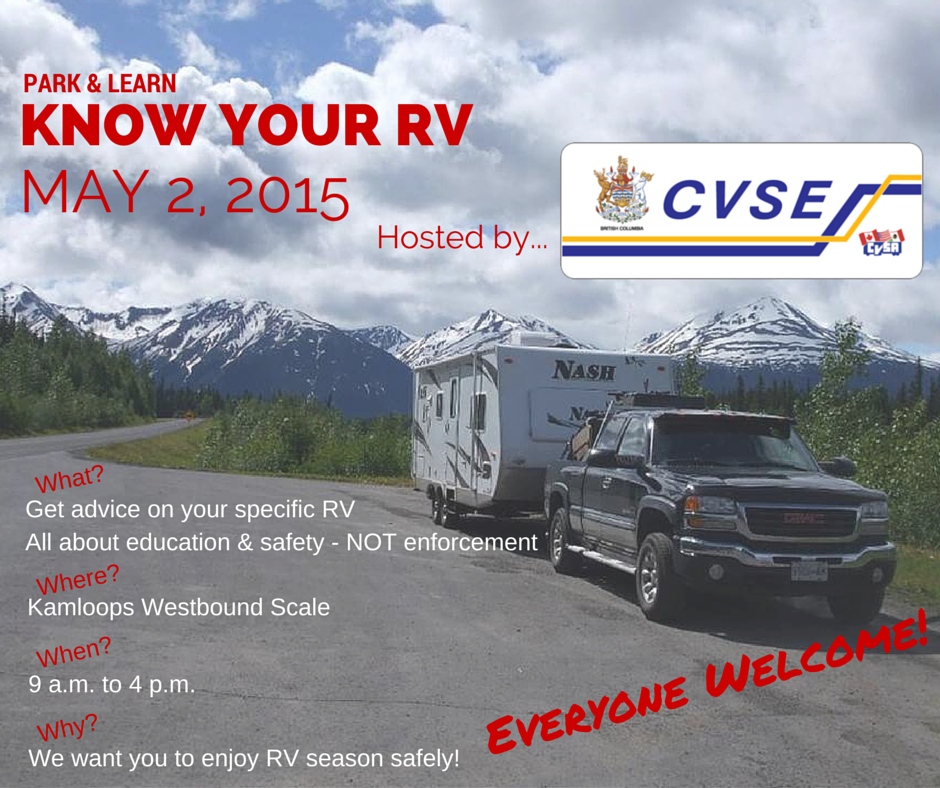 Everyone's recreational vehicle setup is different. From licencing to load and towing capacities, drivers can be left scratching their heads about their personal specifications… and how to travel safely (and legally) on BC highways.
Our Commercial Vehicle Safety Enforcement (CVSE) branch wants to clear up any questions you may have about your RV to help gear you up for the adventures ahead this spring and summer. So, our trusty CVSE officers are shutting down the Kamloops Westbound Scale to commercial traffic for the day so they can weigh your RVs and offer advice.
Please rest assured this is an educational event – not an enforcement event. It's all about helping you make your RV safe and legal.
Event highlights:
Learn what your vehicle can legally tow or pack
Weigh your rig
Know your Gross Vehicle Weight Rating (GVWR) and what it means
Get an overview of Gross Vehicle Weight (GVR) licensing requirements
Learn how to do a pre-trip inspection
Acquire handy tips about things like general lighting, tires, hitches, and safety chains
Know your correct class of drivers licence
Learn about safe towing
Receive a printed copy of the Towing a Recreational Vehicle guidebook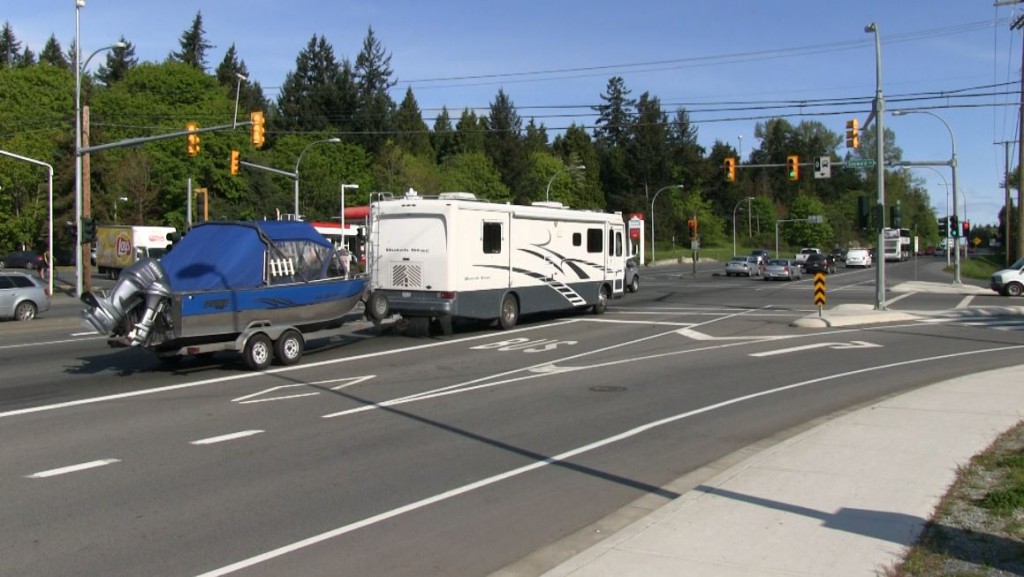 If you have any questions about the event, please contact:
Collin Nemeth collin.nemeth@gov.bc.ca 250-318-2083
Or
Barry Dawson barry.dawson@gov.bc.ca 250-318-2027
We hope to see you there! Depending on attendance, CVSE will consider hosting more of these RV education and safety events at other locations in BC.
Got a trip planned already? We'd love to see your photos. If you're on Twitter or Instagram, use the #BCRoadTrip hashtag. We had a lot of fun last year showcasing some of our favourites here on TranBC.