UPDATE: West Fraser Road will be reopened at Deep Creek Hill beginning at 5 p.m. on Friday (May 8, 2015). The road is reduced to some single lane sections and we'll continue to monitor slide activity. There will be signage alerting drivers to yield to oncoming traffic (no traffic control on site). If safety becomes a concern again, the alternate route (Garner and Webster Lake roads) will go back into effect with a closure, so please be prepared for that possibility.
If you live in the Quesnel area, you might be wondering why the West Fraser Road has been closed for so long. We have noticed some local traffic trying to use the road and wanted to let you know why this isn't such a good idea.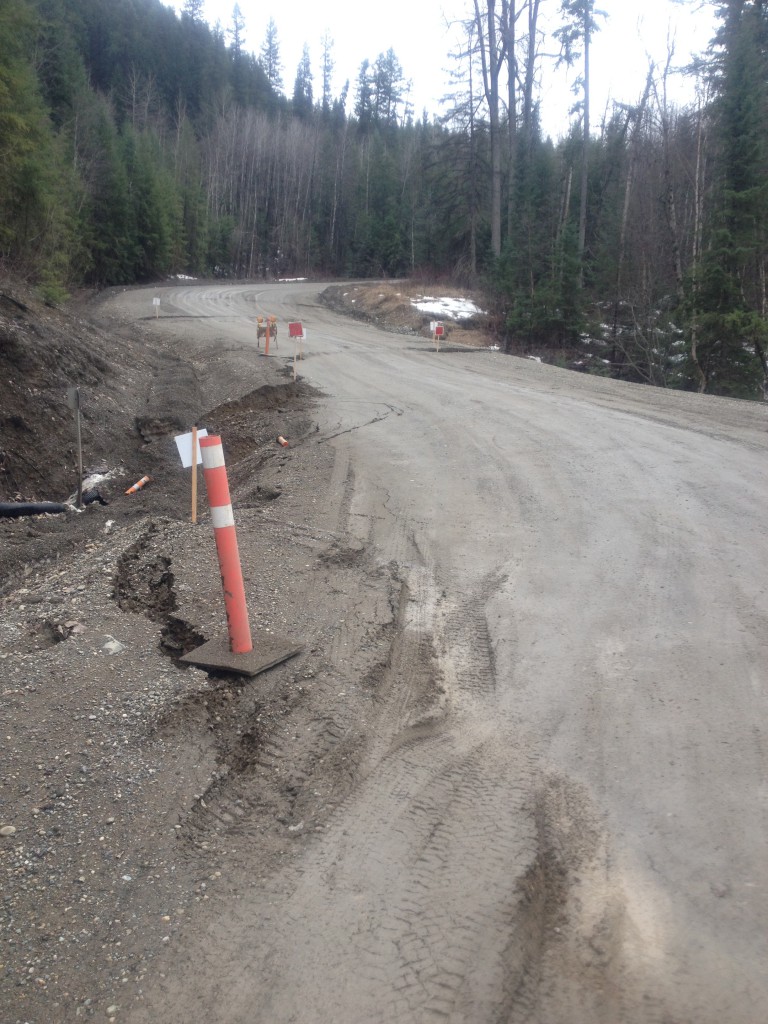 On March 21, 2015 a "land stability" event closed West Fraser Road at Deep Creek Hill in both directions (approximately 20 km SW of Quesnel). Our geotechnical engineers were sent in to assess the site and after a thorough review it was determined that this site was still active, meaning that the earth movement happening here was still underway.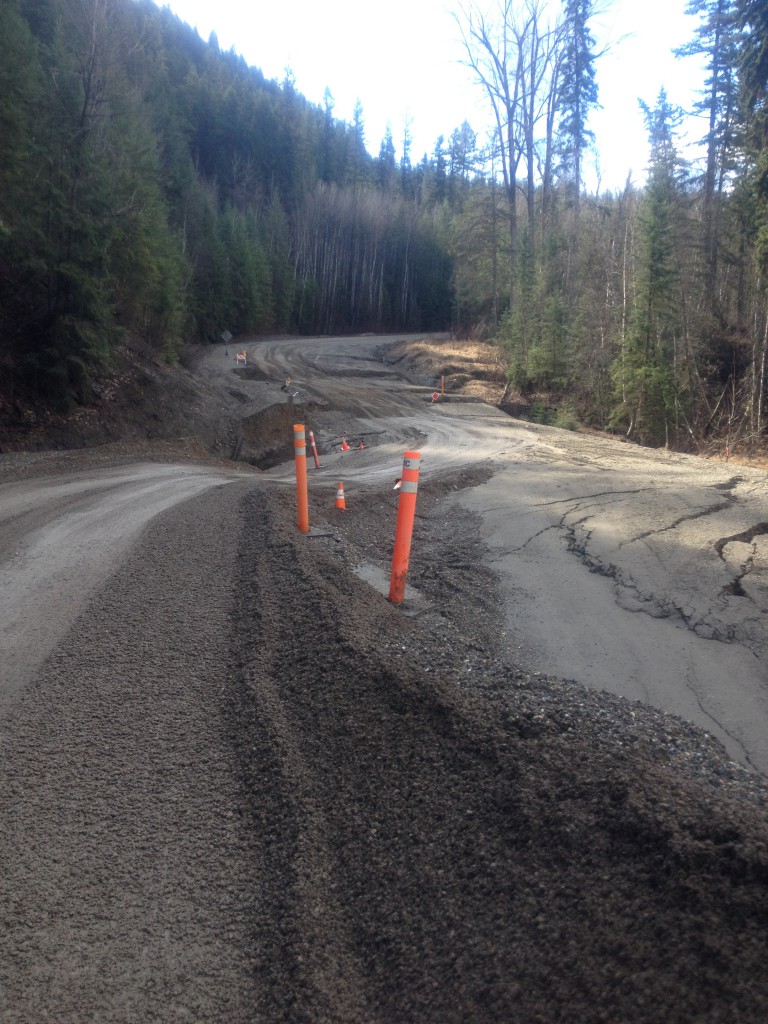 We currently have two different teams of geotechnical engineers monitoring and assessing the site. Aerial surveys of the land activity are underway and the results of these will be compared to determine if the activity is localized or part of a larger event.
A detour is in place at Garner Road. While we understand the inconvenience this closure causes to local traffic, our first concern is making sure that the area has stabilized and is safe for travel. Until we can confirm that this event is over, we are asking for public support in staying off of the road and use the detour. Learn more about what our geo-technical engineers look for when assessing landslides…

Garner Road has been stabilized and graded to make the detour more comfortable for travellers during the West Fraser Road closure.
Share this page: