Winter is advancing on British Columbia. Look to Alberta in the east: snow. Look to Yukon in the north: more snow. Winter has us surrounded. Chilling, isn't it?
Don't freak out. You've got this. And we can help you know before you go.
By preparing yourself and your vehicle, you can defend yourself against this annual onslaught.
Together with our Winter Driving Safety Alliance partners, we're dedicated to giving you the knowledge and tools to enter this winter season with confidence. That's what the Shift Into Winter awareness campaign, which launches today (Oct 6, 2014), is all about.
These three websites are a great place to start getting into the winter-ready mindset:
1.Winter Tires and Chains Website
Got a question about winter tires and chains? You'll likely find it here.Starting last week (Oct 1, to be exact), passenger vehicles are required to use tires with the M+S or the mountain/snowflake emblem on the sidewall, and a minimum of 3.5mm tread depth, on most highways in B.C.Meanwhile, commercial vehicles must carry chains on these signed highways, and know how to install them. After all, carrying chains is pointless if you don't know how to use them when the snow hits.B.C.'s weather is diverse. This website guides you through making a decision about tires and chains based on the vehicle you drive and where you drive it. It also includes maps showing which highways are signed as designated winter tire and chain routes, as well as more detailed information about how to install chains, and regulations around studded tires.
2.Shift Into Winter Website
This is the Alliance's official website. Think of it as the hub for all things winter driving.The site offers a page designed specifically for employers in transportation related industries, which includes an easy step-by-step guide to keep your workers safe while driving in winter.The site also helps you:
Make a habit of preparing yourself for winter roads
Ensure your vehicle is ready for winter weather changes
Learn how to drive to conditions
Connect with resources that help you "know before you go," such as DriveBC and Environment Canada
3.TranBC's Shift Into Winter Multimedia Centre
Watch, read and hear about winter's impact on transportation in B.C., what you can do to overcome it, and how we work with our maintenance contractors and avalanche techs to keep travellers safe despite the elements. Our feature Shift Into Winter page gives you access to how-to videos and compelling images, as well as more than 50 winter driving blog posts. A few of our favourites: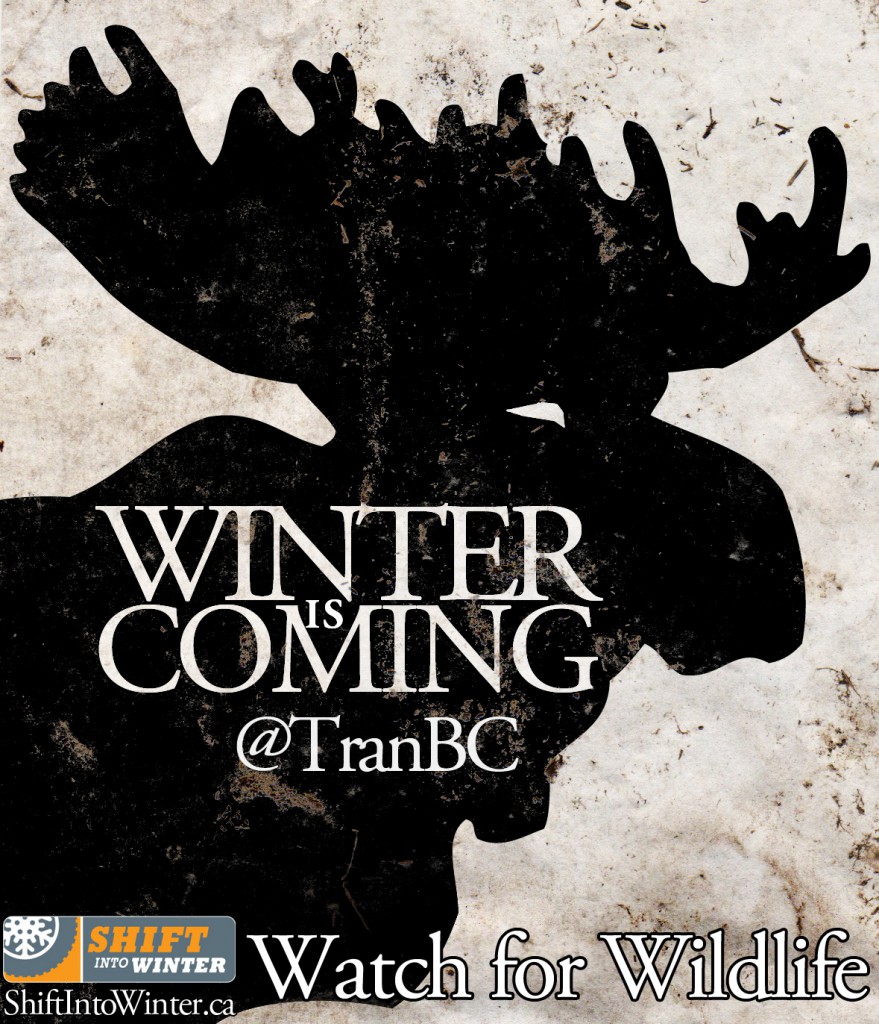 BLOGS:
Winter Driving Tips for New Truckers
Winter Wildlife Watch: The Majestic Moose
Earn Good Winter Driving Karma: Know Others' Pet Peeves
Shift Into Winter: A Cautionary Tale
Winter Driving Through the Eyes of Paramedics
VIDEOS:
8 Steps to Installing Winter Tire Chains
Double Avalanche Control on Highway 3
Snow Plow Ride Along on B.C. Highway 37
So, now you've got the tools – please use them. Do you have any other go-to winter driving resources? If so, please share them with us and our readers in the comments section below.