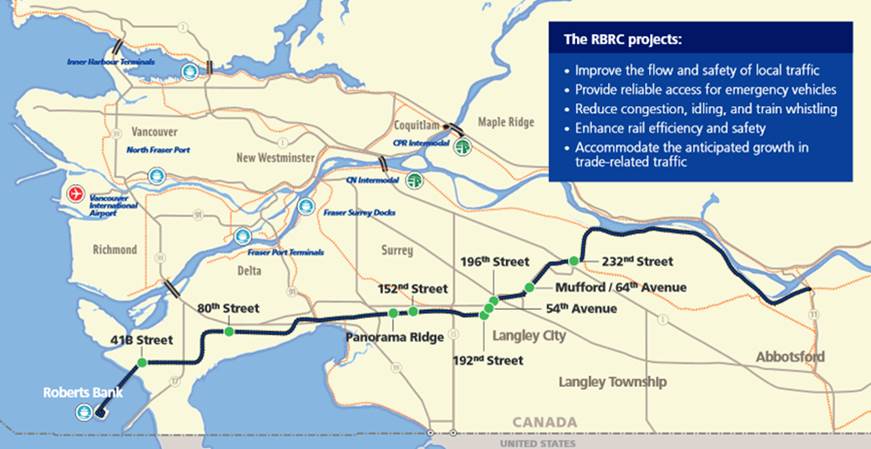 It's official.
The opening of the Mufford/64th Avenue Overpass marks the completion of all nine Roberts Bank Rail Corridor projects in the lower mainland of British Columbia. Happy dance!
Like others completed as a part of this project, this overpass will improve safety by eliminating the need for road traffic to wait at a rail crossing. We also completed other enhancements in the area including the realignment of the Mufford Crescent/Glover Road intersection. We captured the construction of this overpass on video and condensed it down into a cool little time-lapse video.
What is the Roberts Bank Rail Corridor project?
Basically, it's a 70 kilometre stretch of road and rail infrastructure connecting Canada's largest container facility (Roberts Bank) with the North American rail network. It carries increasing volumes of freight through the communities of Delta, Surrey and Langley, which is why these nine projects are so important. They will help decrease the impact that freight volume has on local traffic while giving those important freight loads a fast track to markets across the country. It's a part of our bigger plan – the Pacific Gateway.
Do you have any questions about the Roberts Bank Rail Corridor Project or the Pacific Gateway that we didn't answer here? Let us know in the comments below or connect with us on Twitter or Facebook. We look forward to hearing from you.