There's a lot of digging and bridging going on at Rogers Creek in Port Alberni.
The ministry is replacing the culvert, which runs under the Port Alberni Highway, with a 44-metre-long single span steel girder bridge. The bridge will provide a wider opening for Rogers Creek to pass through.
Why wasn't the culvert good enough? It was relatively small in comparison to some of the logging debris that builds up. In fact, during a 2006 storm, emergency crews needed to respond quickly to clear heavy logging debris before potentially triggering a series of damaging events.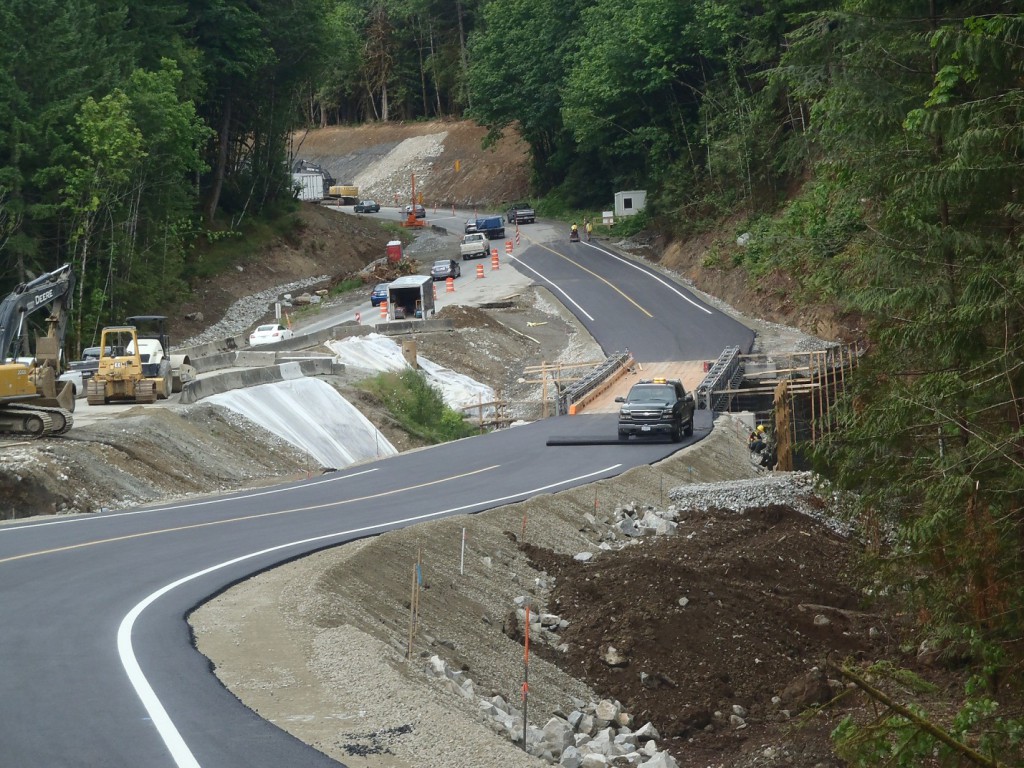 "That logging debris, if it plugged the culvert, would turn this road into a dam," says project manager Allan Galambos. "That dam, if it then broke, would cause a lot of damage to the city of Port Alberni, which is just downstream."With the local hospital nearby, it's important to keep traffic flowing while crews remove the culvert and install the bridge. That's why contractor Neelco Builders Ltd. recently installed a temporary detour bridge to allow vehicles to pass next to the construction site.
TranBC visited the site last month while the temporary bridge was being installed, piece by piece, and collected some video footage to help explain what's going on to travellers. Take a look. And if you do drive through during construction, please watch for workers and traffic controllers. Construction is expected to be completed by fall 2014.