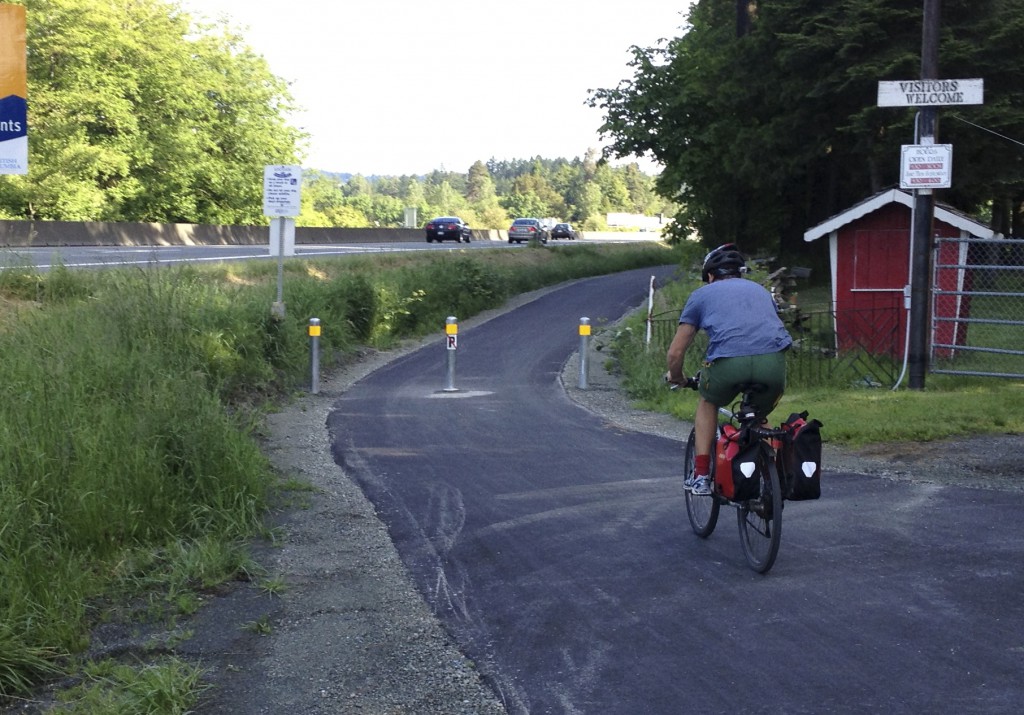 "Brains before beauty, wear your helmet!" – Unknown
Good advice.
I'm noticing more and more people taking up cycling as a way to get out and enjoy the scenery, but one of the most popular reasons is to get their "exercise on" and live a healthier lifestyle.
Now there's going to be a few more options to do that. As part of our BikeBC program, we're joining with 13 communities to expand and build cycling lanes, trails and paths.
They include…
Barriere – River Trail Network, Bartlett Road at Airfield Road to Yard Road at Highway 5
Capital Regional District – Rainbow Road (Salt Spring Island) separated bike path
Castlegar – 17th Street/Connors Road multi-use separated path
City of North Vancouver – 3rd Street multi-use path and bike lane
Coquitlam – Glen Drive bikeway bike lanes and shared roadway
Coquitlam – Cross town route removal of impediments

Spuraway/Mariner intersection upgrade
Hillcrest School – multi-use pathway
Daybreak – Armada to Saddle, signs and markings
Johnson – multi-use pathway

District of North Vancouver – Lynn Valley Road bike lanes
District of North Vancouver – Mount Seymour Parkway multi-use path
Kelowna – Ethel Street bike path, Harvey Avenue to Bernard Avenue
Langford – Millstream Road bike lanes
Maple Ridge – Hammond Trail bike path
Penticton – Power Street bike lanes
Penticton – Skaha Lake Road bike lanes, Channel Parkway to Yorkton Avenue
Sunshine Coast Regional District – Marine Drive shoulder bikeway, Gibsons to Langdale Ferry
Tofino – Pacific Rim Highway multi-use separated path
Vernon – 29th/30th Street separated bike path
Which one are you most looking forward to?
A little background: BikeBC is a cost-sharing program between the BC government and local governments to build and improve cycling infrastructure in communities across the province.
Oil up that chain and get ready to pedal new ground.
Some TranBC Trivia:
Cycling 10 kilometres to and from work every day would reduce your greenhouse gas emissions by 1500 kg a year.
Cycling eight kilometres is equal to 30 minutes of moderate exercise.