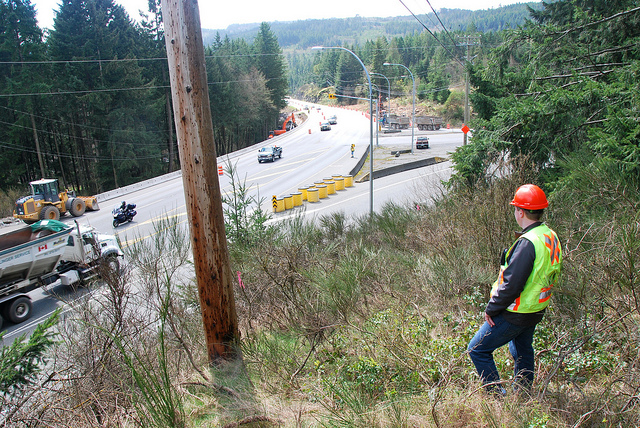 If you've been keeping up with our latest news, you've probably heard that we'll be doing more work on the Malahat on Vancouver Island. We'll be widening the highway and installing more median barrier to make the route safer. That construction will affect traffic, so if you travel to and from Victoria, here's what you need to know:
May: There will be periodic delays of up to 10 minutes for clearing and excavation.
June: The Malahat Summit Rest area will be closed for the remainder of construction.
June – September: We'll be blasting rock, widening the highway and paving.
There will be a construction zone speed limit of 60 km/h while this project is going on. Please drive safely, and watch for the Cone Zone!
Here's what we're planning to do to minimize any impact this work might have on your travels:
Southbound traffic will not be stopped between 6 a.m. and 9 a.m.
Northbound traffic will not be stopped between 3 p.m. and 6 p.m.
Periodic delays of up to 20 minutes will be outside peak times between Monday and Friday.
Starting June 15, traffic will not be stopped on Friday afternoons, Saturdays or Sundays.
Traffic will not be stopped the day before, during and the day after long weekends.
If you want to keep up with the latest as the project evolves, be sure to check DriveBC.ca and follow @DriveBC and @TranBC on Twitter.
Share this page: