Spring has sprung (sorta) across B.C., which means our maintenance contractors are out on our highways, shifting from winter maintenance to warmer weather activities like sweeping, paving, mowing and brushing. Our line marking contractors are also gearing up for a busy season, ready to hit the highway as soon as they can. Weather is definitely a factor in getting the job done, and one of the most challenging stretches, we're sure you can imagine, is Highway 5 aka the Coquihalla.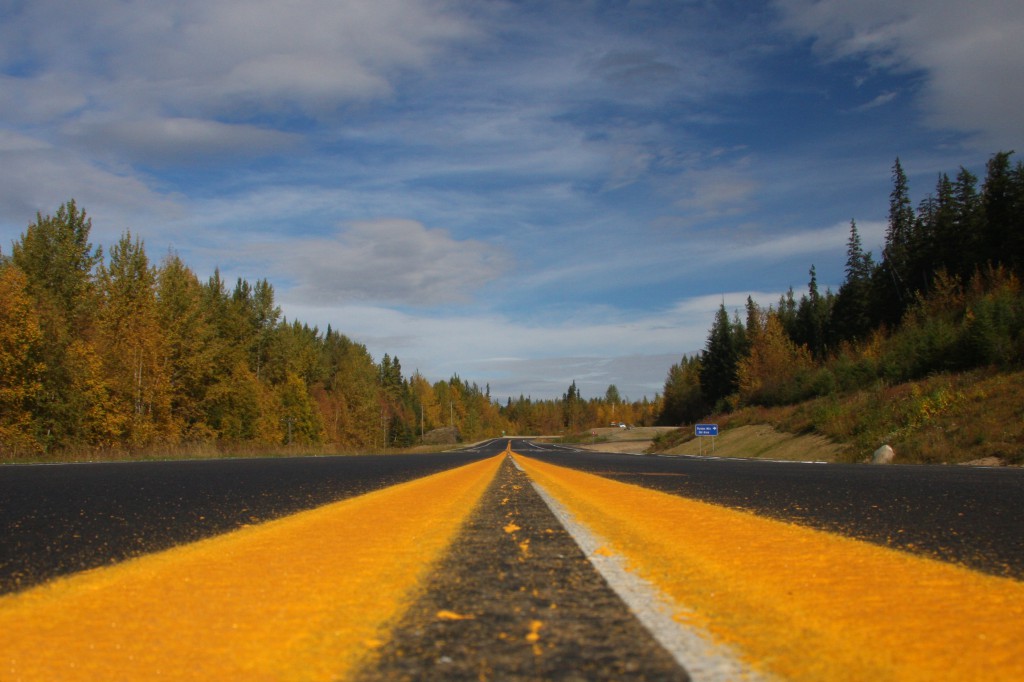 One of the more frequent comments/questions we get in around this area is the visibility of line painting so we wanted to make sure you were in the loop on what we're doing and some of the challenges.
Winter maintenance activities, such as snow plowing and sanding, cause significant seasonal "wear and tear" (aka erosion) on lane markings. As the Coquihalla is a high elevation pass, we often see snowfall into early May so the added maintenance work has an impact. As well, Federal environmental regulations have required us to move away from the resilient acrylic paints we've used in the past to paints with lower Volatile Organic Compounds (VOCs) that are easier on the environment.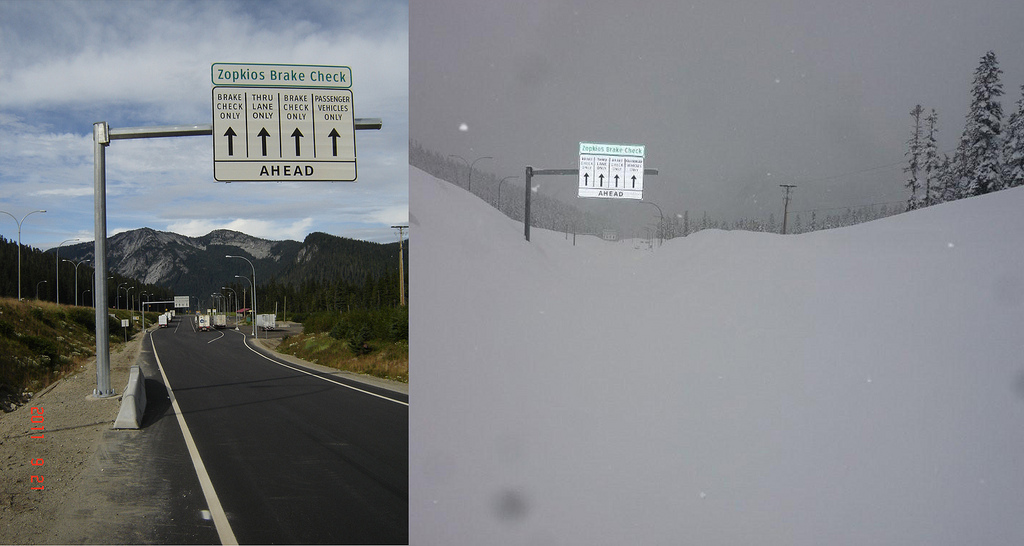 This year, the line painting is scheduled in this area to be completed by May 15th. And, we will be testing a thicker application on sections of the Coquihalla to see if it improves the line durability. The ministry and its contractors continue to test new types of paint and pavement marking technologies to try and identify options that are both long lasting and environmentally safe.
Safety is the ministry's highest priority, and clear lane markings are a key part of improving safety for the travelling public. Across the Province, our line painting contractors repaint over 30,000 kilometres of centre and lane lines every year, at a cost of over $10 million annually. Starting as soon as the conditions get drier (and thankfully, we're enjoying relatively mild temperatures), the roads are swept and refreshing the lines begins.
If you're looking for a bit more information about line painting, we've written a couple of articles on new technology (aka "golden oatmeal") and painting trivia (why ARE centre lines painted yellow?) that you might find useful.
Have any other questions about the ministry and our work? We'd love to hear from you.