Are you a recent graduate from university or a technical college interested in building your career in a technical field? The BC Ministry of Transportation & Infrastructure is seeking recent graduates to join us in a variety of positions across the Province of British Columbia in our Technician Entry Level Program (TELP) or Engineer in Training (EIT) program.
Wondering how you can learn more about our TELP or EIT opportunities?
Come on out and join us during one of our information sessions! We're hitting the road and bringing our passion for all things transportation to a school near you.
Here's our schedule: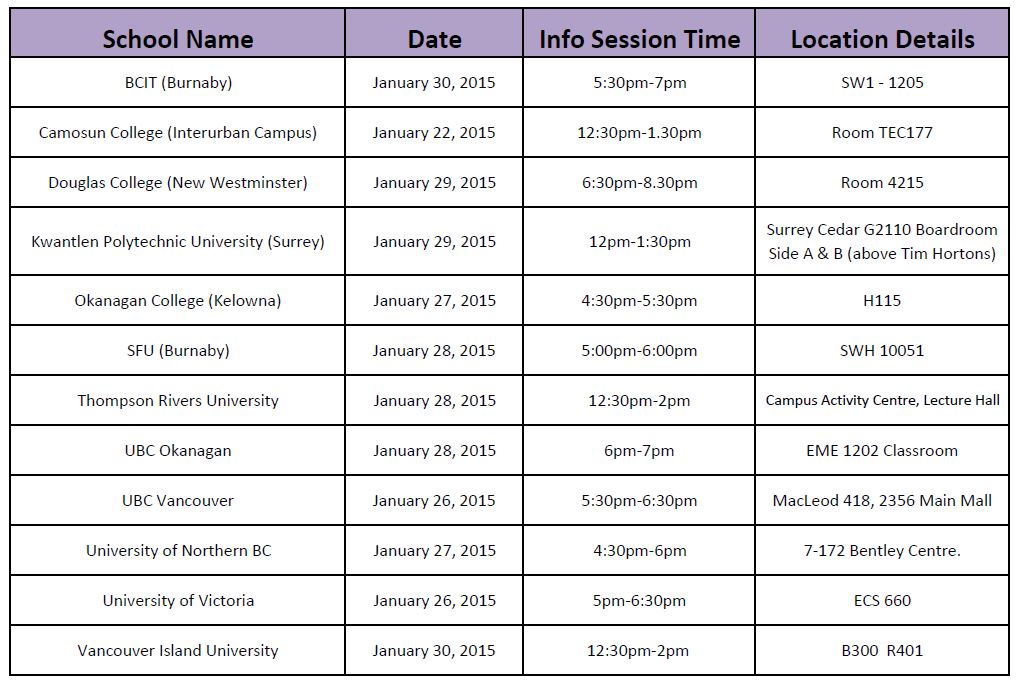 We hope that you can make it out and learn more about how the Ministry of Transportation and Infrastructure is a great place to build your career. See you soon!