The first day of spring usually means different things for different people, depending on where you live – and drive – in British Columbia. It certainly did yesterday.
While those in Victoria were welcoming blooming cherry blossoms, others in many parts of the province remained knee deep in the throes of winter.
Weather differs drastically around B.C., and it can also change in an instant, especially when travelling mountain passes. To give you an idea just how diverse our weather and road conditions are, we selected a few webcam images from yesterday. Let it be a reminder to be ready for anything, even when the calendar suggests otherwise.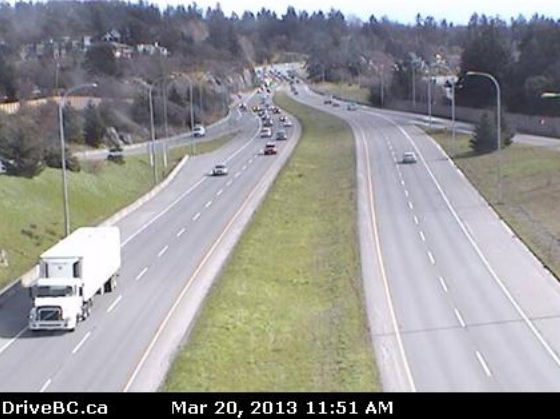 Southern Vancouver Island hasn't experience much snow this year, so it's no surprise B.C. Highway 1 was clean and looking green.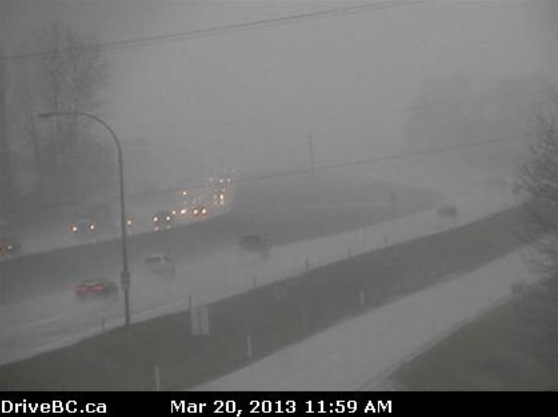 Cross the ferry and head down the highway a few minutes later and that's a different story. The story on B.C. Highway 1 near Abbotsford was rain, fog… and lots of it. You know what they say, though, right? "March showers bring…" wait, that's not quite it.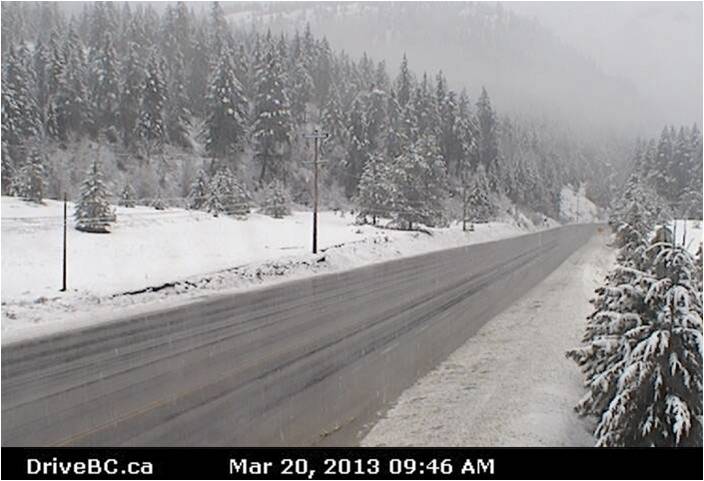 Continue travelling along B.C. Highway 1 to the Southern Interior and weather conditions only got colder (and still wet!), as you can see here with the freezing rain at Boston Bar, north of Hope.
Winter was in full effect on Highway 23, 90 kilometres north of Revelstoke. It may have been the first day of spring, but plows continued to add to these snow banks.
Sorry Dawson Creek, it just looked plain dreary on B.C. Highway 2.
But it was a gorgeous late afternoon near the Skidegate ferry terminal on Haida Gwaii. What a beautiful day for a sail.
Spring does not treat all B.C. drivers equally. After all, it's a transition period, and weather conditions can bring a little bit of everything. No matter where you live, it's important to be aware of the road ahead and prepare accordingly. That includes taking advantage of your DriveBC HighwayCams, which includes the option to create a list of your go-to cams (called MyCams).
What webcams do you monitor the most? How's the weather?
Share this page: