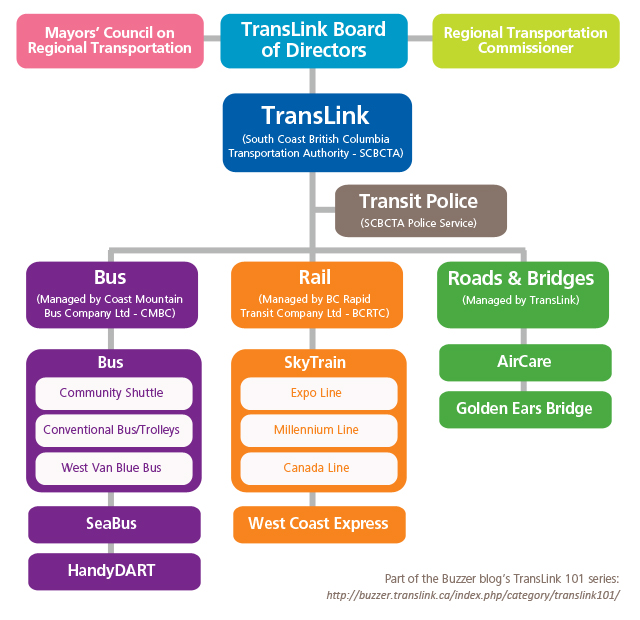 Part of what we do at the Ministry of Transportation and Infrastructure is helping organize effective province wide transportation systems. One of those systems is TransLink.
We asked our friends at TransLink to share their story with us, to help you better understand the how and why of their transit system. On that note, we are proud to introduce their introductory course, TransLink 101:
So what is TransLink, anyway?
Put simply, TransLink is the authority responsible for transportation in Metro Vancouver. And when we say transportation, we mean more than just public transit! Their work includes: