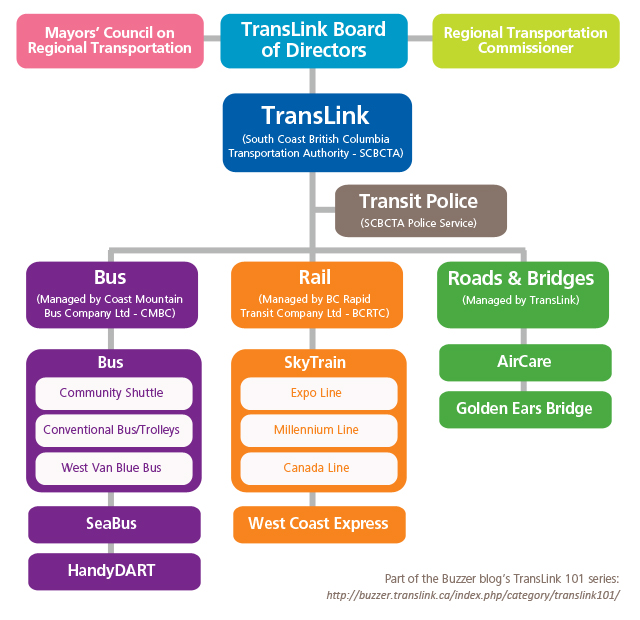 Part of what we do at the Ministry of Transportation and Infrastructure is helping organize effective province wide transportation systems. One of those systems is TransLink.
We asked our friends at TransLink to share their story with us, to help you better understand the how and why of their transit system. On that note, we are proud to introduce their introductory course, TransLink 101:
So what is TransLink, anyway?
Put simply, TransLink is the authority responsible for transportation in Metro Vancouver. And when we say transportation, we mean more than just public transit! Their work includes:
Managing our public transit system: buses, SeaBus, SkyTrain, West Coast Express, HandyDART
Managing major roads that connect our cities, plus six bridges (Golden Ears, Knight Street, Pattullo, Westham Island, the Expo Line's SkyBridge, and Canada Line's North Arm Bridge)
TravelSmart programs to encourage people to explore their travel choices: biking, walking, riding transit, carpooling, and more
Supporting cycling, through planning a regional cycling strategy and helping fund bike infrastructure like bike parking, cycling paths like the Central Valley Greenway, maps, and more)
Transportation planning and research: ongoing work to plan transportation services that achieve the goals of our region, and studies to examine options for the future
….and more!