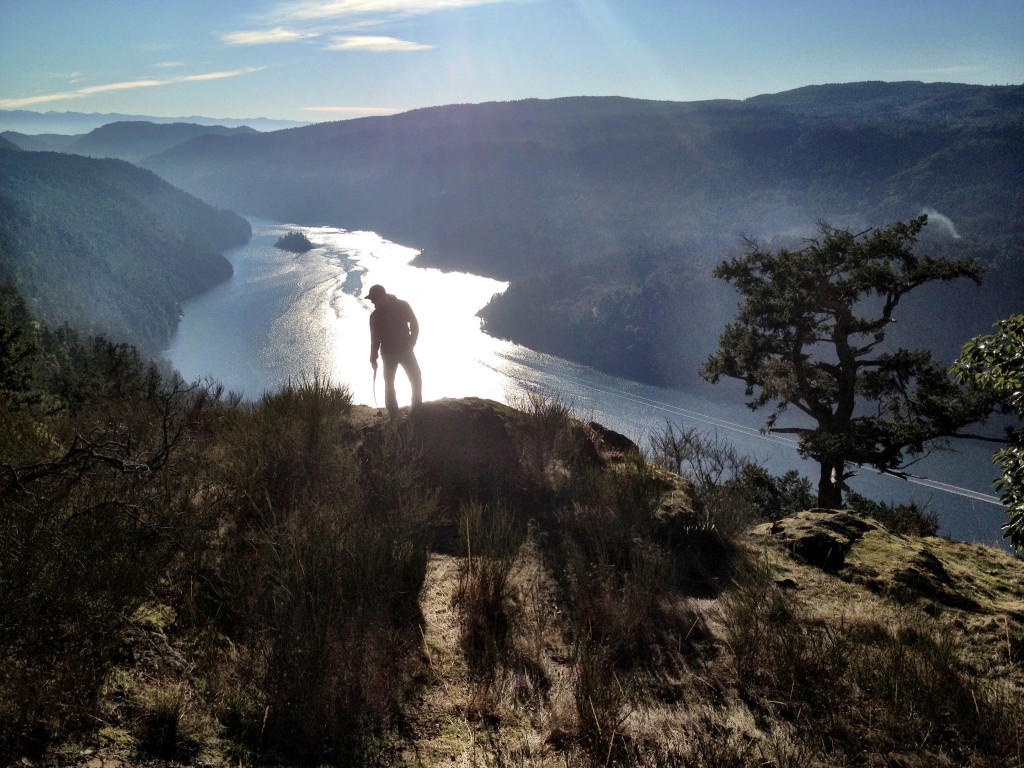 "The journey, not the arrival, matters."
– T.S. Eliot
Travelling in circles doesn't necessarily mean you're lost. Ending up right back where you started can be a wonderful thing if you consider everything that happened along the way. So it goes with the nine B.C. highway circle routes designated by Tourism BC and the Ministry of Transportation and Infrastructure.
The shortest route can be done in a single day, or carried out over several, depending on your pace. The Pacific Marine Circle Route connects southern Vancouver Island's coastlines from south, east and west, linking the communities of Victoria, Mill Bay, Duncan, Lake Cowichan, Port Renfrew and Sooke.
We wanted to show some of the great sites and sights along the way, including some of the highway improvements designed to make the route safer. What better way than through photos? After all, a picture is worth 1,000 words.
From Victoria, road trippers have two options. Option one: take Highway 17 north to Brentwood Bay and hop on the 25-minute ferry across the Saanich Inlet to Mill Bay. But before embarking, be sure to check out Gowlland Tod Provincial Park, which offers beautiful views across the inlet to Malahat Drive (which happens to be option two).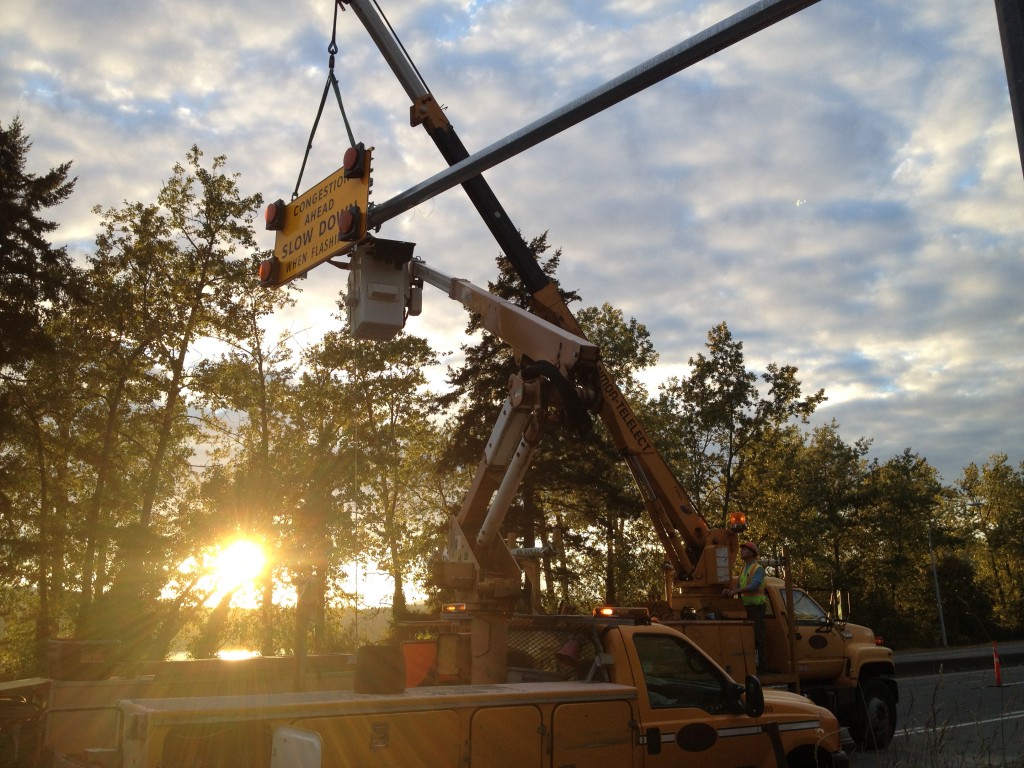 If you decide to take Highway 17 to Brentwood Bay, you'll notice a new "congestion ahead" warning sign, part of a series of ongoing improvements designed to increase safety along the highway near the Sayward Road intersection.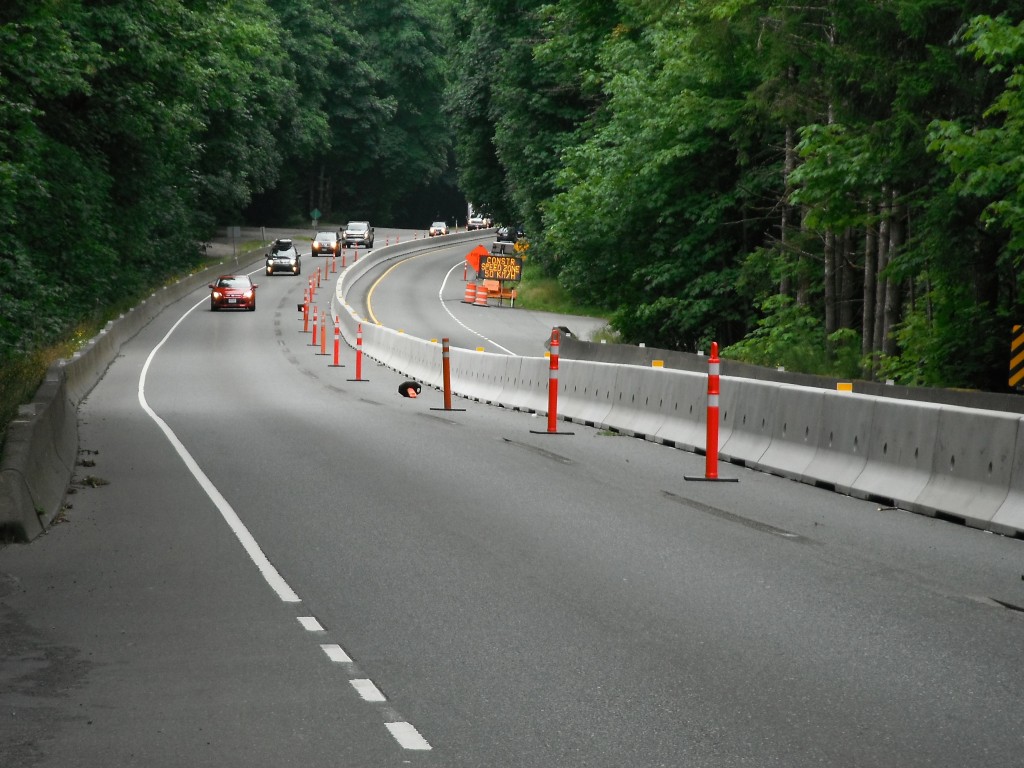 Option 2: if you take Highway 1 from Victoria, you will be treated to gorgeous views from Malahat Drive, and the added safety of 5.4 kilometres of new median barriers, set for completion by spring 2013.
Once past Duncan, get onto Highway 18 and head west toward Lake Cowichan, a fantastic spot for a dip.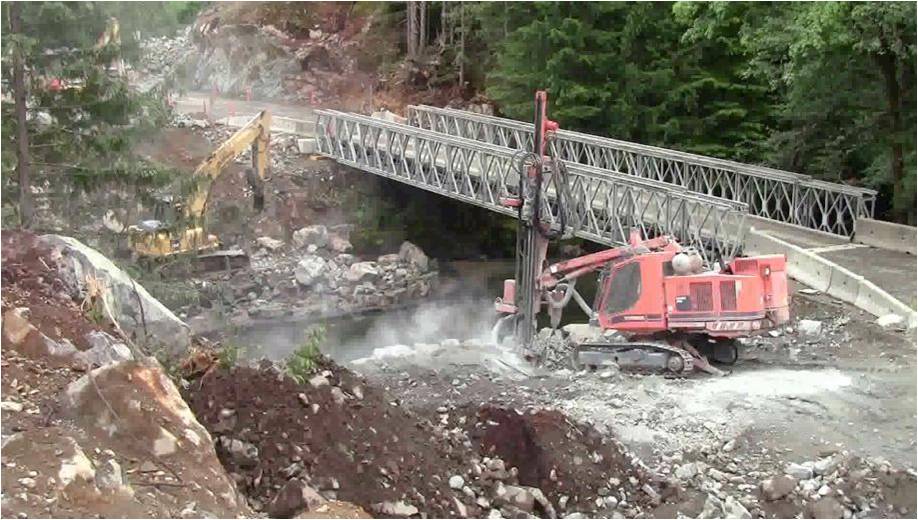 From Lake Cowichan, it's a winding road to Vancouver Island's west coast and Port Renfrew. On Pacific Marine Road, a single-lane, deteriorating bridge is being replaced with a new two-lane bridge over Upper Harris Creek. This photo shows a temporary bridge allowing traffic to pass as work progresses.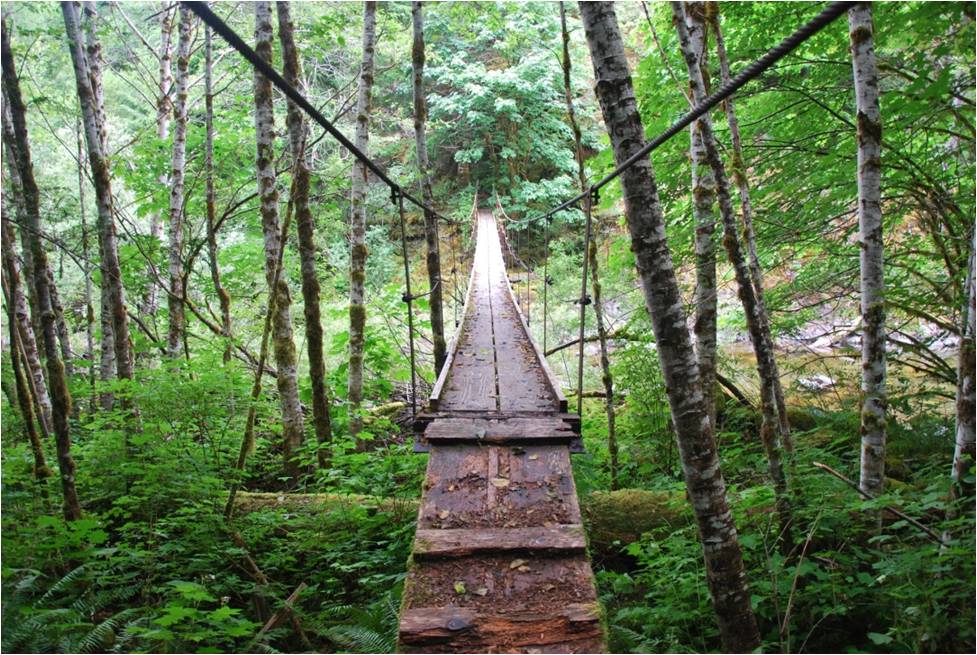 There are a few aged points of interest located just off Pacific Marine Road, including the massive Harris Creek Sitka Spruce and an old suspension bridge. There's a sign directing travellers to the giant spruce, but the suspension bridge is tucked away a few metres further on – watch for an entrance on the left side of the road.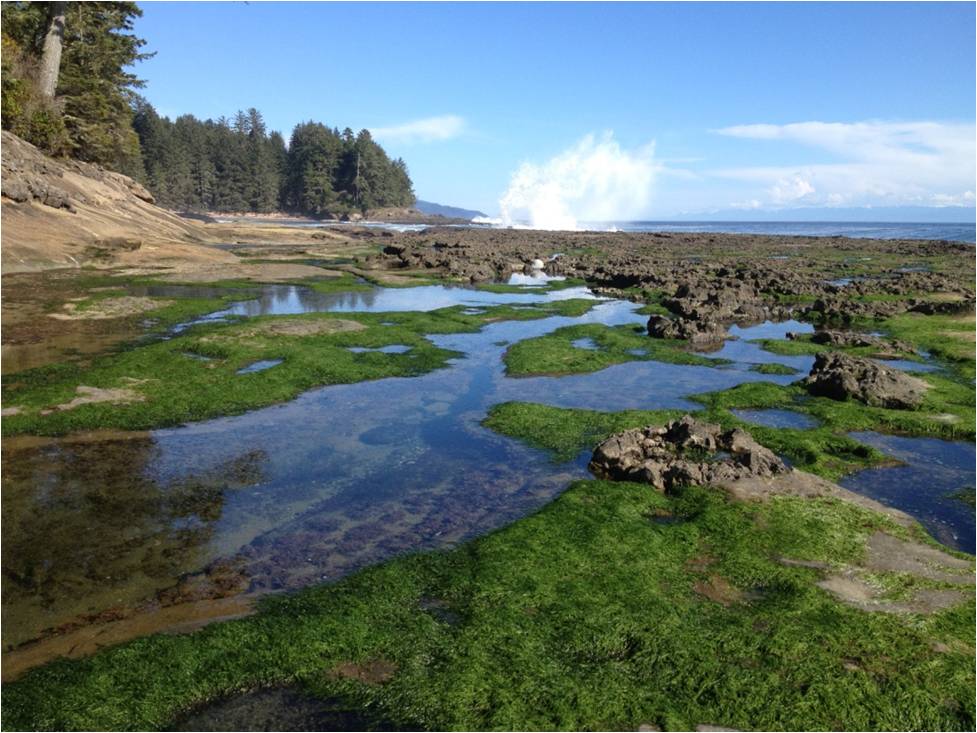 Once you've reached the island's western coast and passed Port Renfrew, it's time to hit the beaches along Highway 14. Botanical Beach (above) is the prime spot to explore marine life surrounded by crashing waves. Located in Juan De Fuca Provincial Park, Botanical Beach features tidal pools teeming with starfish, sea urchins, sea cucumbers and other creatures. Further along, Sombrio Beach is perfect for surfing and catching rays, and French Beach is a great place for family picnics and camping.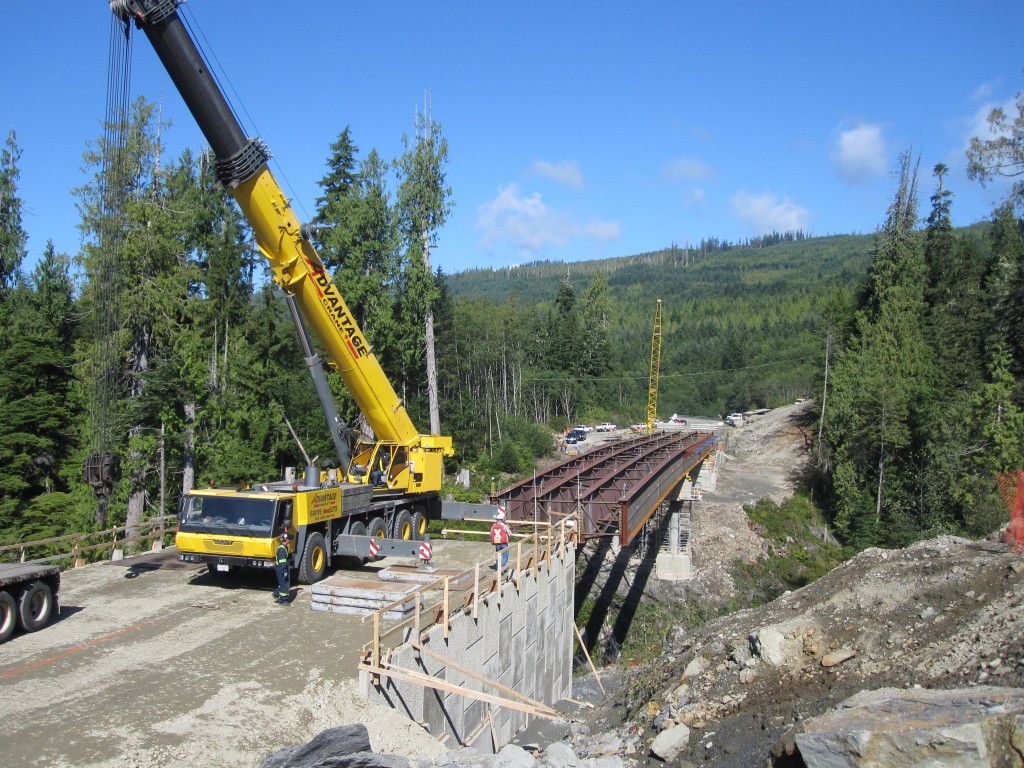 The drive on Highway 14 from Port Renfrew to Victoria is getting a big upgrade with the new 124-metre long concrete and steel Sombrio Bridge, which is replacing the existing single-lane timber bridge. Travellers will soon enjoy a straight shoot over Sombrio Creek rather than carefully navigating tight switchbacks. Work is scheduled for completion by earlyDecember 2012.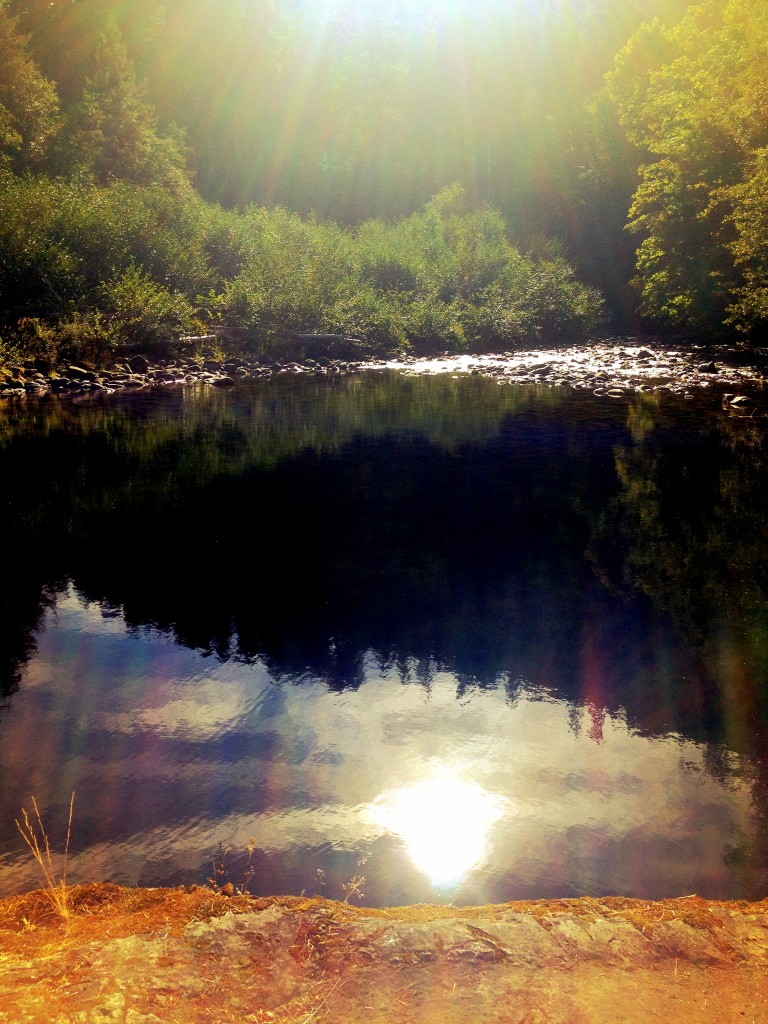 Highway 14 continues along gorgeous coastline, through Sooke, and on to Victoria. Before you finish full circle, however, be sure to visit Sooke Potholes Regional Park (above) or East Sooke Regional Park.
The Pacific Marine Circle Route is the ultimate south Vancouver Island road trip, complete with mountains, lakes and coastlines. And with ongoing highway and bridge improvements, it's only getting better.