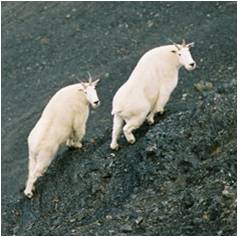 While celebrations for the Trans-Canada Highway's 50th anniversary were a big event in 2012, and the highway still gets most of the attention, don't overlook the Trans-Canada's northern B.C. stretch…Highway 16. Also known as the Yellowhead Highway, Highway 16 travels from B.C., to Alberta, Saskatchewan and Manitoba, and was designated part of the Trans-Canada Highway system in 1970.
In B.C., the route covers about 1,300 kilometres from Masset in Haida Gwaii, to Mount Robson near the Alberta border, through forests, mountains and alpine meadows, and alongside glacial-green rivers. Along the way, there is an incredible variety of natural and cultural wonders. So, cast your mind (or wheels) northward to one of B.C.'s less travelled roadways and enjoy the ride.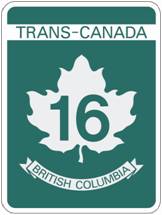 Masset – Mile 0 of Highway 16 is Masset, at the northern end of Graham Island (the largest of more than 150 islands that make up Haida Gwaii). Nearby Naikoon Provincial Park is considered the birthplace of the Haida people, as depicted in Bill Reid's sculpture which appears on Canada's $20 bill. Bird watchers will find Delkatla Wildlife Sanctuary a haven.
Prince Rupert – After crossing over Hecate Strait on a BC Ferry from Haida Gwaii, you'll land in Prince Rupert. See the thriving Port of Prince Rupert and visit the new interpretive centre (it's free!). Exhibits feature the history of First Nations culture and trade in the area, the port's origins and the facilities, people and products that make it a major player in Pacific Rim trade.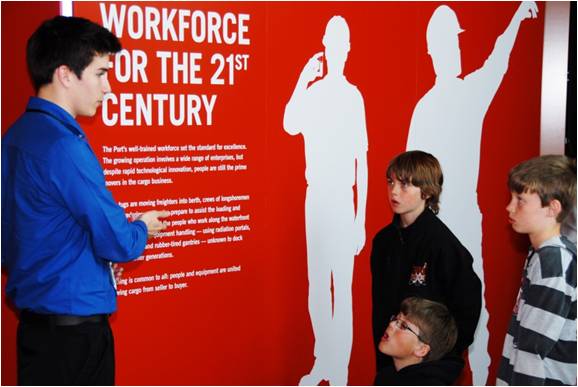 Terrace – Outdoor adventure abounds around Terrace, where the Skeena River and rugged mountains offer year-round activity. Hot springs provide relaxation after hiking, canoeing, rock climbing, skiing or snowmobiling. Take a side trip up Highway 113, to Nisga'a Memorial Lava Beds Park and see the where the Tseax Cone erupted about 250 years ago. Here's sneak preview from our webcam.
Hazelton – For a short jaunt off the Trans-Canada Highway, head north on Highway 62, cross the historic Hagwilget Bridge and stroll around the charming town of Old Hazleton. Then, visit 'Ksan Historical Village and Museum where the Bulkley and Skeena Rivers meet, for a vivid view of Gitxsan culture past.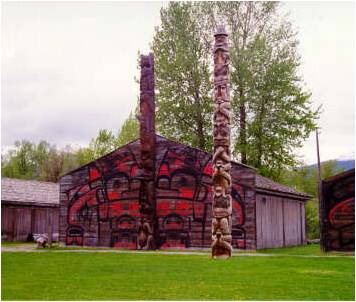 Smithers – You'll find music, theatre, festivals, galleries, a museum and a delicious range of restaurants, plus plenty of outdoor pursuits in Smithers. This alpine community lives up to its welcome sign as "A Town for All Seasons," offering, golf, fishing, rafting, hiking, hunting, guiding, snowmobiling and downhill and cross-country skiing.
Prince George – As an economic and transportation hub of the north, Prince George is the natural location for the Railway and Forestry Museum. Climb aboard locomotives, plows, speeders, fire engines and railcars. Experience the forestry industry by stepping inside a beehive burner and check out vintage forestry equipment and chainsaws dating back to 1938. The Cottonwood Mini Rail ride goes around the park.
McBride – The RobsonValley Music Festival is a three-day multi-genre event that takes place each year near McBride, in the Robson Valley. Attendance is limited to 1,000 concert goers, creating an intimate gathering in a pristine setting circled by mountains.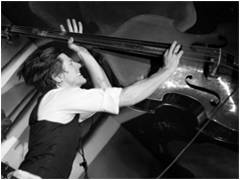 Mount Robson Provincial Park – Designated as part of a UNESCO World Heritage Site, the park offers stunning views of the highest peak in the Canadian Rockies – Mount Robson. Some 182 birds and 42 species of mammals live in the park. Mountain goats are often spotted on the many cliffs and rockslides and Moose Marsh is a favourite of…who else? Moose!
Drive the Trans-Canada's Northern route and you'll discover lots of open road, outdoor action and cultural attractions. When you take the road less travelled you may also find it appealing to drive in circles, occasionally. Wherever you wander on the provincial highway system, the Ministry of Transportation and Infrastructure is working to keep your route safe and smooth.

Share this page: