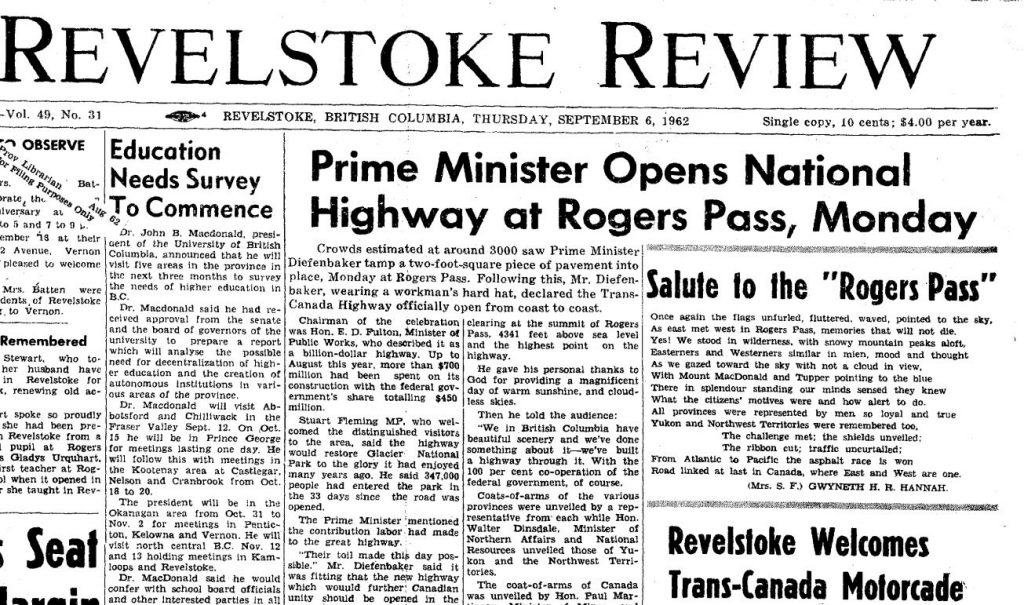 As part of the celebration for the Trans-Canada Highway's 50th anniversary, we've collected a number of articles from years gone by.
Since the 1950s, the ministry has published an employee-driven newsletter called the Road Runner. One of the major focuses of the Road Runner has always been the work we're doing, and it was an exercise in nostalgia looking through our archives for Trans-Canada related stories. Interested in the opening of the first Port Mann Bridge? How about the Trans-Canada Highway's 25th anniversary? Or maybe historic pictures of what the road used to look like? We've got those and more, and we'll be adding them over the coming weeks for you to check out.
We'd also like to acknowledge the Revelstoke Museum & Archives for kindly providing copies of The Revelstoke Review, as they appeared in 1962, with many stories related to the highway opening.
Revelstoke Review
Road Runner