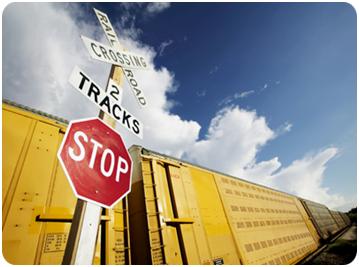 Do you hear that lonesome whistle blowing? If you live in the community of Delta, you might not, thanks to the opening of the 41B Street Overpass on the Roberts Bank Rail Corridor. Construction has recently finished on this project, the first of nine scheduled to be completed along the Roberts Bank Rail Corridor (RBRC) in the communities of Delta, Surrey, the Township of Langley and the City of Langley.
Whistle cessation is only one of many benefits the RBRC will bring to the area.
Not having to wait at a railway crossing is a great one. Getting stuck at the train tracks while waiting for a train to cross can take a long time and some of the trains travelling along the RBRC can be up to 9,000 feet in length! That is a lot of train cars to count, not to mention a lot of energy lost idling.
Fewer car and train crossings mean also safer roads. 41B Street serves local and agricultural traffic and provides access to the Tsawwassen First Nation lands near Roberts Bank. By decreasing the interaction between motorists and trains, we are decreasing the risks associated with railway crossings. Roads that are not limited by rail crossings also provide emergency vehicles easier access to local communities should an emergency situation arise.
Looking further down the line, the RBRC project will also help the province move growing trade related traffic along the corridor and into the rest of the country as a part of the larger Pacific Gateway program, a real investment in the future. Good things are coming on the Roberts Bank Rail Corridor and the 41B Overpass is just the beginning.
Share this page: