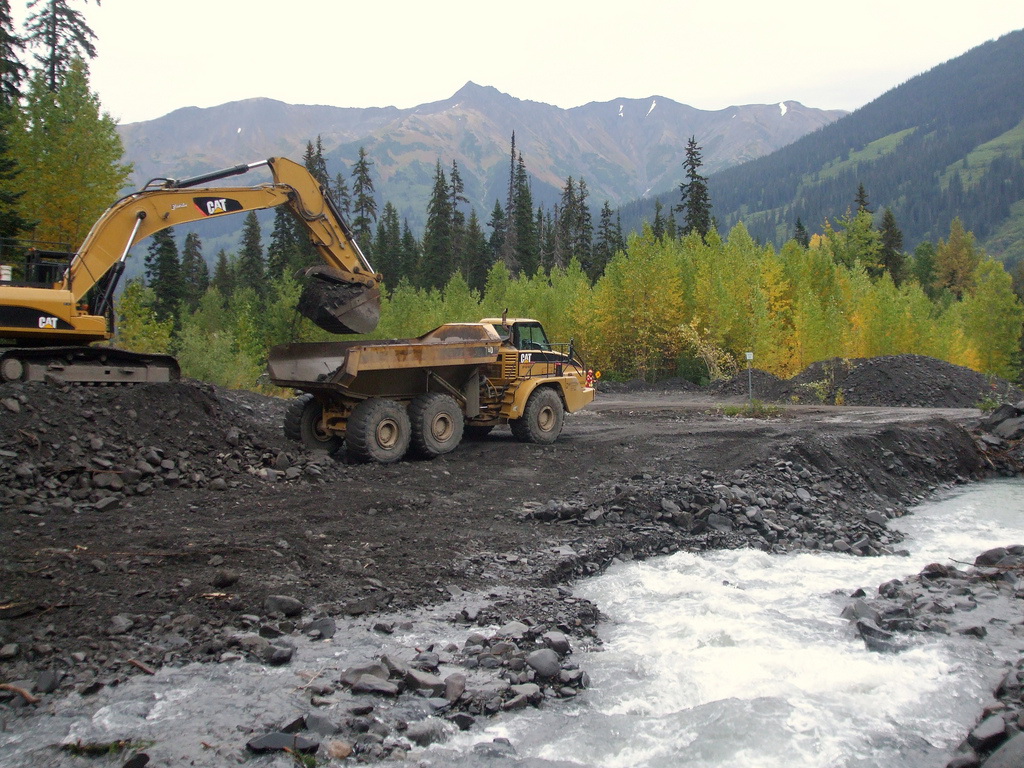 In the past, we've chatted with you about what spring freshet is. But what happens on the ground when water levels start to rise?
The River Forecast Centre monitors snow levels throughout the winter and, as the weather warms, we generally have a good idea of how much potential there is for flooding in different parts of B.C. That knowledge helps crews determine the amount of sand, gravel and rock that may be needed to protect our transportation infrastructure from flooding and keep the roads open and available.
TranBC Trivia
One of the largest flood on record in B.C. happened in 1894 along the Fraser River and affected communities from Richmond to Agassiz. Thankfully, events of that scale are very rare!
If more supplies are needed, we'll step up production to make enough. We'll also check how many sandbags there are throughout the province and make sure they can be easily distributed if the need arises.
In addition to supplies, we check with local ministry staff, maintenance contractors and emergency services to be certain everyone is ready to jump into action if water levels get too high. We also ensure our hired equipment list is up to date. The hired equipment list is a collection of people who have heavy equipment, like excavators and dozers, which we can hire in case we need extra.
Do you know if your area is at risk for flooding? You can find out by visiting the Ministry of Forests, Lands and Natural Resource Operations online. They have an excellent web page where you can find out about flood advisories and other related information. There is also a useful video by Emergency Management BC that shows the proper way to use sandbags and what you can do to prepare if you ever find yourself in that situation. Its information you may never need to use, but it's always good to be prepared and know how to respond if disaster strikes.
If you find flood, freshet and emergency response info interesting, you might also want to check out some of the links below:
Do you have any questions about this or any other work that the BC Ministry of Transportation and Infrastructure does? Let us know in the comments below.
Share this page: